Bumble Just Kicked Off A Pro-Trump Media Personality As Part Of Its "Stance Against Hate"
Bumble confirmed the account was tied to his real Facebook. But Posobiec denies he has ever had an account on the feminist dating app.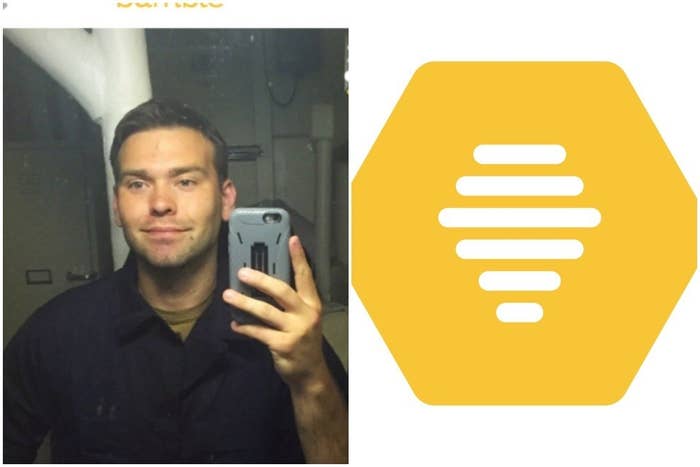 The pro-Trump activist and troll Jack Posobiec was booted from the dating app Bumble for violating its "values," after a woman complained on Twitter about seeing his profile.

Posobiec denied to BuzzFeed News that he has ever had a Bumble account. But the company says that the account is connected to his real Facebook account. It has been inactive since 2016.
On Wednesday morning, Twitter user Lindsey Ledford tweeted a screenshot of what appeared to be Posobiec's account, calling him a "white nationalist."
She followed up with screenshots of a DM conversation in which Bumble's Twitter account says "we absolutely do not tolerate rude or abusive users." Shortly thereafter, the company tweeted that it had removed Posobiec from the platform.
"Bumble was founded on the core values of kindness, respect, integrity and equality," the tweet said, "and we do not tolerate anyone who does not uphold these values on our platform."
Posobiec is one of the organizers of the Deploraball, and recently attended an event in New York with far-right and pro-Trump media personalities such as Mike Cernovich, James O'Keefe, and Gavin McInnis. After the 2016 election, Posobiec was the mastermind behind a plan to smear anti-Trump protesters by planting a "rape Melania" sign at a rally.
Bumble, which bills itself as a feminist dating site, isn't the first platform to ban users for extremist behavior that happens off-app — a policy it enacted in August 2017.
During the Charlottesville white supremacist rally, Airbnb banned accounts of extremists who were using the app to book accommodations, Google and GoDaddy cut ties with white supremacist website the Daily Stormer, and Uber removed the account of white supremacist James Allsup. PayPal, GoFundMe, and Patreon have also banned white nationalists and white supremacists in recent months.

"Bumble has a strong stance against hate, and our team will continue to do our very best to maintain our platform as a safe, inclusive, and empowering place," a rep for Bumble told BuzzFeed News. "We also established a partnership with the ADL last year to eliminate hate speech from our app."
Posobiec was married in November 2017 and his Twitter bio says he's a "conservative Christian." He told BuzzFeed News that he met his wife in 2015 at bible study, that he never had a Bumble account, and that there are many fake accounts of him on social media. (Bumble confirmed that the account was tied to his real Facebook, but would not clarify the details of how it knew the account was real.)
"I'm filing an FBI criminal identity fraud report to put a stop to this nonsense," Posobiec told BuzzFeed News. "My pregnant wife is sick of this harassment of our family."

Katie Notopoulos is a senior reporter for BuzzFeed News and is based in New York. Notopoulos writes about tech and internet culture and is cohost of the Internet Explorer podcast.

Contact Katie Notopoulos at katie@buzzfeed.com.

Got a confidential tip? Submit it here.