BuzzFeed Quiz Party!
Take this quiz with friends in real time and compare results
Check it out!
This is Louise Linton, actress and wife of US Treasury Secretary Steven Mnuchin.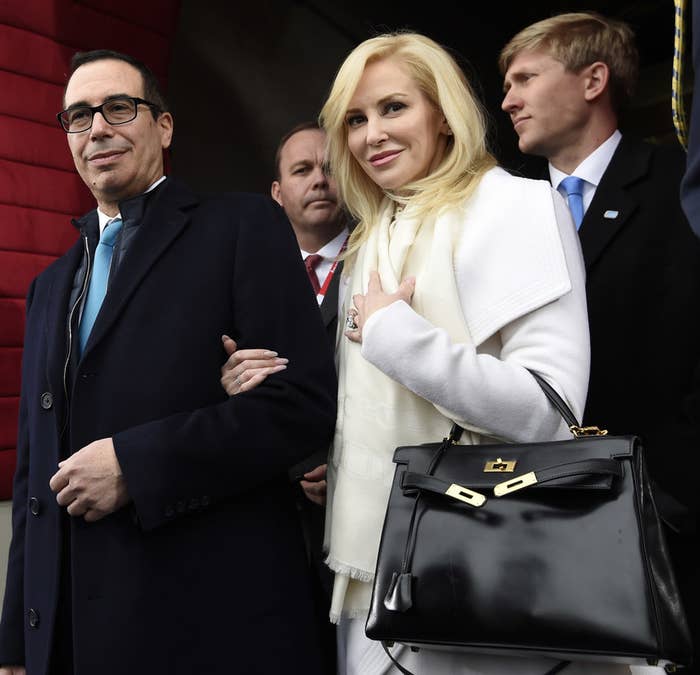 And on Monday, she posted this photo on Instagram, complete with brand #tags that are typical of #spon.
And THEN she GOT INTO IT with a commenter named Jenni who called her out for (apparently) using taxpayer money for her #DayTrip.
Sure, you could use this for a deep discussion of class war, social media, and the Trump administration.
But what I really want to know is: Was this an ad?

I mean, who tags brands in a post that's not #spon, right? Although it's not typical for the family members of high-level government officials to do fashion ads, Linton isn't a typical politician's spouse – for example, she recently acted in a movie starring Charlie Sheen.
Plus, she's no stranger to fashion advertising. According to her personal website, she's the "inaugural brand ambassador" for a line of handbags called the "Linton Collection" from a Scottish brand called Dunmore. (At publishing time, Dunmore has not replied to request for clarification from BuzzFeed News on if she's still currently a brand ambassador, and if promoting these other brands on her Instagram would be a conflict.)
I'm curious: What do we assume is going on in this photo? (Don't cheat and scroll down.)
So was this an #ad #spon #partner?
According to the New York Times, an administration spokesperson said that she was not compensated by those brands she tagged. But if there's one thing I know about the Instagram #spon game, sometimes people and brands have different definitions of what "compensated" means, especially when brands engage in the common practice of gifting thousands of dollars' worth of merchandise or travel to a celebrity in the hopes that they'll post about it.

So BuzzFeed News reached out to the luxury brands to ask if there was any "gifted" merchandise or compensation. Both Tom Ford and Valentino confirmed that there was nothing of the sort — no loaned items, freebies, or anything. We will update as soon as we hear from retailer Hermés and designer Roland Mouret, but I think it's safe to call it at this point: It's not an ad.
Louise Linton, you beautiful sassy creature, keep living your wild life and continue to pay for all your own stuff.
CORRECTION
Ms. Linton has a degree from a law school that is only accredited for the California state bar, and she is not listed as an active CA bar member. A previous version of this post stated that she was a lawyer.