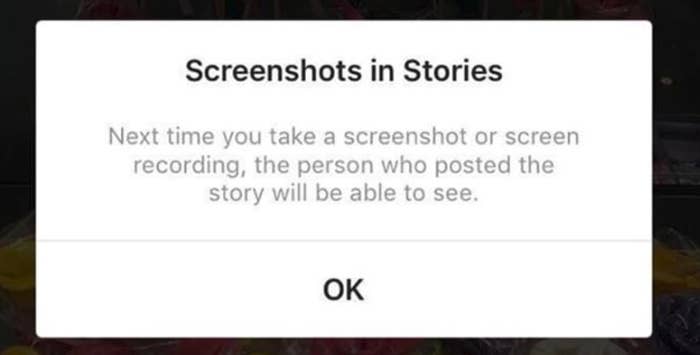 Hello, my fellow lurkers. You're here because, like me, you love screenshotting people's Instagram Stories and either saving them for later or texting your friends like, "lol wow look at this."
No shame in being a lurker. LIVE YOUR LIFE, lurkers. Own it. Be proud of it. Except, obviously, do it discreetly because no one wants other people to know when they're doing it. Look, we get it.
Instagram Stories is a lurker's paradise compared to Snapchat because it doesn't snitch on you if you screenshot.
But now, in a test, Instagram is telling people if someone screenshotted their story.
Instagram confirmed to Tech Crunch that they are testing this feature in a small group of users (so you probably don't have it yet).
This is how it looks to be notified. Note the asterisk next to National Book Store — that means that person screenshotted.
Welp, we had a good run of things, my fellow lurkers. It's been nice, but now we're dead.
UPDATE
Updated to include statement from Instagram.