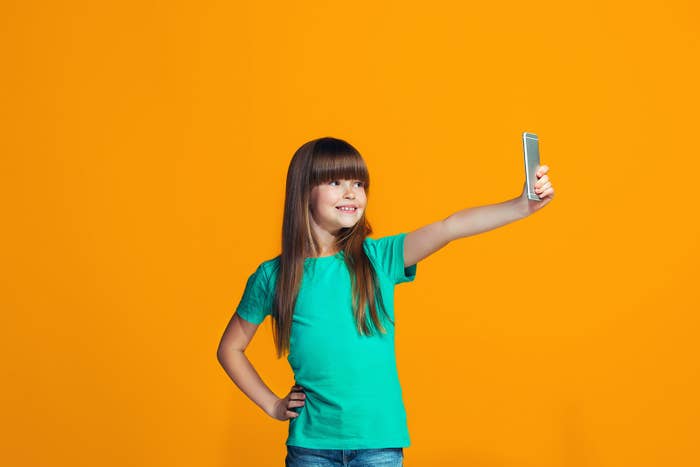 It's a millennial stereotype to have nostalgia for a distant past or to believe they were "born in the wrong decade," longing for flapper dances, or '50s diner milkshakes, or seeing Nirvana live.

I'm the opposite. I was born too early, and I believe I'd be an excellent 10-year-old right now, in 2018. I mean, why not? How awesome would it be to spend the summer snapping selfies of me and my besties at summer camp making lanyard bracelets? And — most importantly — I'd have the best time on the children's internet, which is infinitely better today than when I was actually 10.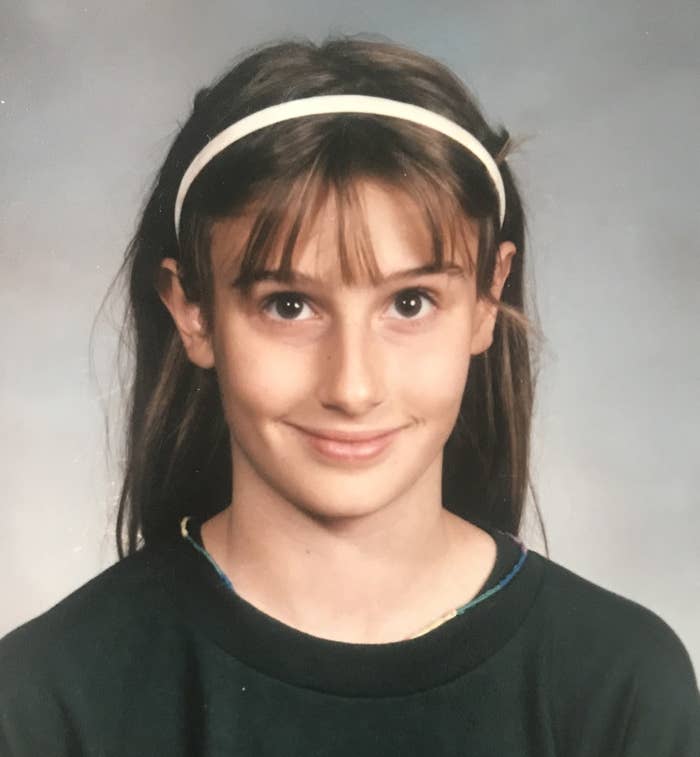 I tried an experiment to get as close to this fantasy as possible — on my iPhone. I set up all the parental controls for a 10-year-old, using the App Store's age ratings as my road map: no apps rated age 12+ (you can also enable age restrictions for apps and other content in your iPhone's settings). This meant no podcasts with explicit content (farewell, Howard Stern), but also, most blissfully, no Twitter, no Instagram, or even Gmail, since all those services require you to be age 13+ to sign up.
Does this seem like heaven? Yes, my friend, it is. Welcome to being 10.
Aside from the digital reprieve, there was an even greater lesson I took away from this experience, as an actual parent planning for my own child's eventual entry to smartphone life: Setting up parental controls on a phone is a confusing nightmare, and the age-rating system for the Apple App Store is broken.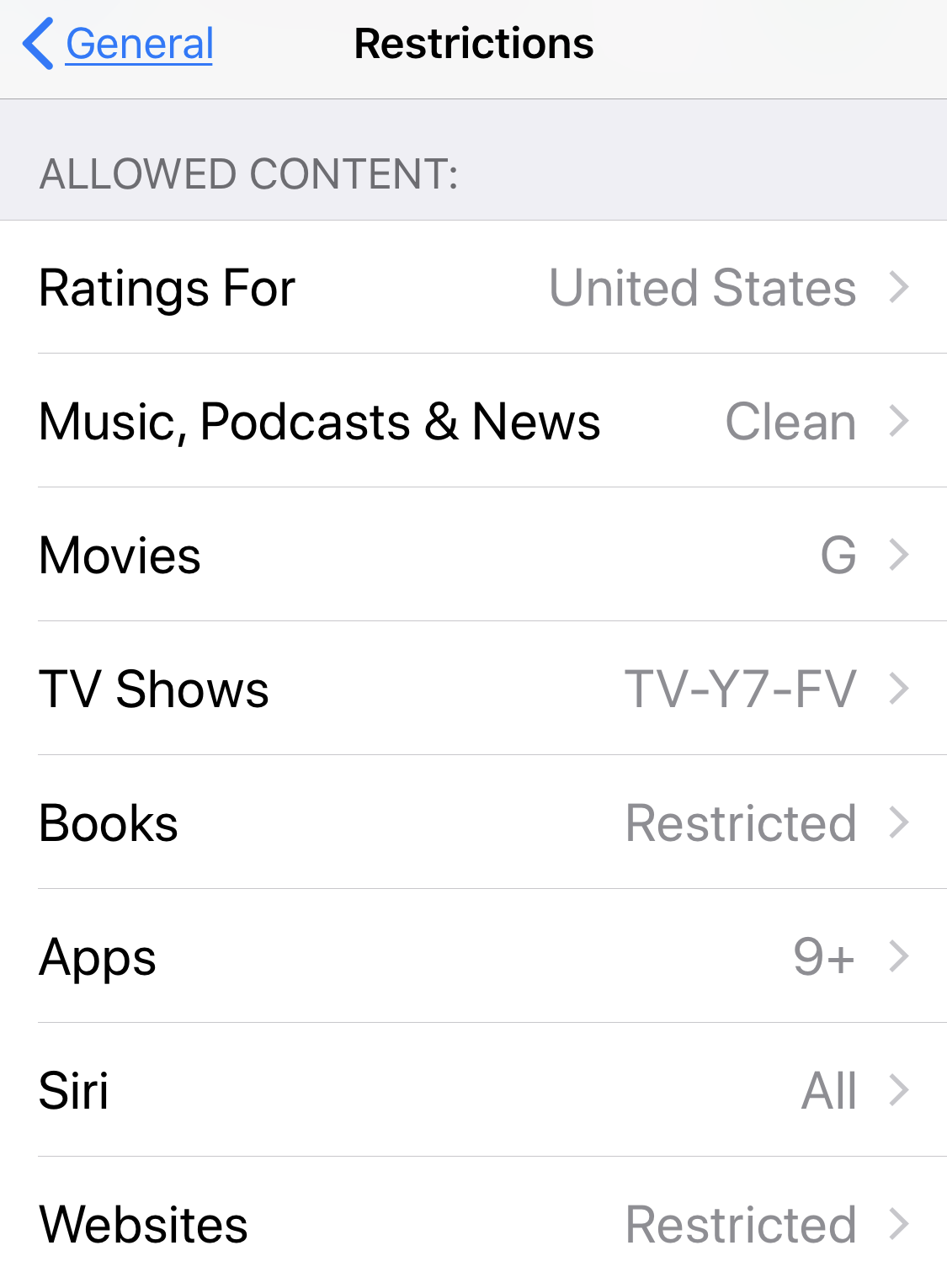 Parents turn to app ratings to guide them as stewards of their children's digital lives. "The feeling of a lack of control is the biggest challenge for parents," said Christine Elgersma of Common Sense Media, an organization that gives parents resources about kids' media consumption. "You're handing them this really powerful tool that allows them to contact strangers, for strangers to contact them, depending on what apps you're using, and you just hope it goes well."
All apps have to pass through a standard questionnaire about mature content before they get published into the App Store (Google Play store follows a similar procedure, but employs an international standard used by the video game industry). It asks about sexual content, violence, horror, and explicit language, and how often those things appear. Based on this, Apple assigns the app a rating for ages 4+ (no objectionable material), 9+ (mild or infrequent violence or horror content), 12+ (mild language, violence, suggestive themes, and simulated gambling), or 17+ (language, violence, sex, nudity, alcohol, tobacco, drugs).
This turns out to be a subjective and imperfect system.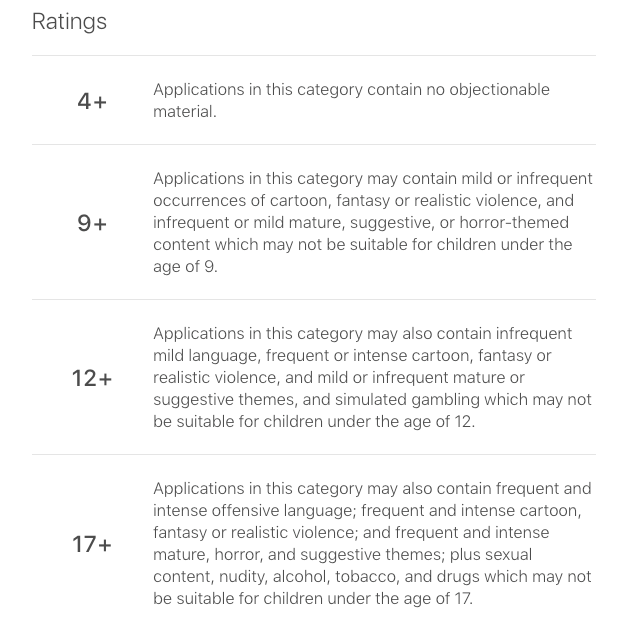 I discovered that the age ratings in the App Store are, at times, completely random. While nearly all news apps like the New York Times, CNN, BuzzFeed News, the Los Angeles Times, and HuffPost were rated for ages 12+, there were only two major news outlets with an age 4+ rating: Fox News and the Wall Street Journal.

So for a week or two, I got all my news (on my phone, at least) from alerts on the Fox News app. Boy, that was a strange time!
Now, as much as I love the idea of a kindergartener who loves the Mansions section of the WSJ and keeping up with Sean Hannity, this just doesn't make any sense. The content of these news apps isn't different in any way that would be meaningful to a parent trying to decide if the app was appropriate for their sixth-grader.

I reached out to Fox News and the Wall Street Journal to find out why their apps were different. It turns out they weren't. They just had slipped through by accident.
"We realized we had a 4+ rating earlier this year and proactively took steps to change the rating to 12+ in order to coincide with the rest of the news industry," said a representative for Fox News.
The Wall Street Journal said in an email, "Our current editorial and product leads didn't make that choice consciously and now that it's been brought to their attention, they're looking into it." Not long after, they moved up the rating to 12+, too.
When an app maker believes their assigned age rating isn't right, they can appeal it through the portal for developers called App Store Connect.
There were also apps rated 4+, but they were for services you'd need to be much older to actually use, which was a weird contradiction.
American Express's app is 4+, even though its terms of service require you to be 18. And my banking apps were all 4+, which I guess is good for all the 5-year-olds managing their parents' Amex?

The app for being a Facebook Page admin is 4+, even though you can't use Facebook until age 13. The Tumblr app is 17+, even though you don't need to be 17 to sign up for Tumblr. And Amazon is 4+, even though you have to be 18 to use it without a parent or guardian.
Other apps seemed pretty random too. The period tracker app I use, Glow, was 12+, like other top period trackers, which seems terribly unfair since many girls get their period before age 12 (there are other period apps that are 9+). Glow told me that because they have a forum to discuss contraception and sex on the app, they think the 12+ rating is appropriate.
My password manager, Dashlane, is totally harmless but is rated 17+, they told me, because the app includes a browser, which is open and unrestricted to the internet. It's the same reason Google Chrome is 17+ (although Safari comes preloaded on iPhones 🤔).

Then there's the other problem of apps that are explicitly labeled kid-friendly not being trustworthy: An examination of YouTube showed that there were tons of horrifically violent or exploitative videos being uploaded to the kid version.

All this made me realize that the age ratings for apps are fairly useless to a parent trying to figure out how to make a phone safe for their kid.
Stephen Balkam, founder of the Family Online Safety Institute, warns against relying solely on the restrictions over app age ratings. He told BuzzFeed News that age restrictions should be seen as a recommendation, but "these are extremely difficult to get right, and even harder to get right around the world."
Another feature for parents: Apple recently announced Screen Time, a new feature that allows users to set time limits for certain apps and show you a report of your app usage. Parents, in addition to limiting their own usage, can set a 30-minute-per-day YouTube allowance, or check the usage report to see if their kid was sneaking video games during the school day or texting after bedtime.
Still, Elgersma warns, parental controls in device or app settings aren't enough on their own. "If we just say 'Use this technology to help us manage this technology,' there's a huge piece missing. It's also all the parenting that we already do, the conversations we have with our kids."
So how do parents handle things?
I asked a few real parents of kids who have their own phones. Shelby Ling, a graphic designer, told me her 9-year-old son has a flip phone (smart!) so that he's able to call or text his parents, and at home he's allowed to use an iPad. However, she hasn't ever set up the full parental controls on the iPad — she didn't even realize it was possible to set up a linked Family Sharing situation with Apple ID, let alone the additional controls in the Restrictions setting. "The flip was our solution to the app problem. I check the iPad daily and check search history," she told me.

Melissa Graf just got her 11-year-old his first phone, which "allows me to track him and know where he's at" as he learns to spread his wings. But her son's freedom came with rules: The only app he was allowed to download was YouTube.
A friend, whose 9-year-old is so tech-savvy he showed me how to change the faces of my Apple Watch, said she doesn't plan to give him any kind of phone until high school. For now, he has access to an iPad and his own Apple ID with strict parental controls and restrictions so he can iMessage relatives (and sometimes me).
Jacob Carlson and his wife are still debating whether to give their daughter, who will enter middle school in the fall, a flip phone or a full smartphone. Though his wife is in favor of a flip phone, Carlson favors the iPhone for something other than just safety. "All of the other kids at her school, where she will be a new kid this fall, have smartphones," he explained. "Middle school sucks, being the new kid sucks, and the last thing I want to do is to make her transition even worse by being the weirdo without a smartphone."
There's no one way to approach the issue. Even experts realize these decisions are highly personal and vary from kid to kid and family to family based on a million different factors.
"You know your kid best, you know what your family values are, so you can take this information and decide what to do," said Common Sense Media's Elgersma.
Balkam said parents' behavior is key. "Be a good digital role model yourself. That's the biggest problem right now, especially for millennial parents who have grown up around these devices," he said.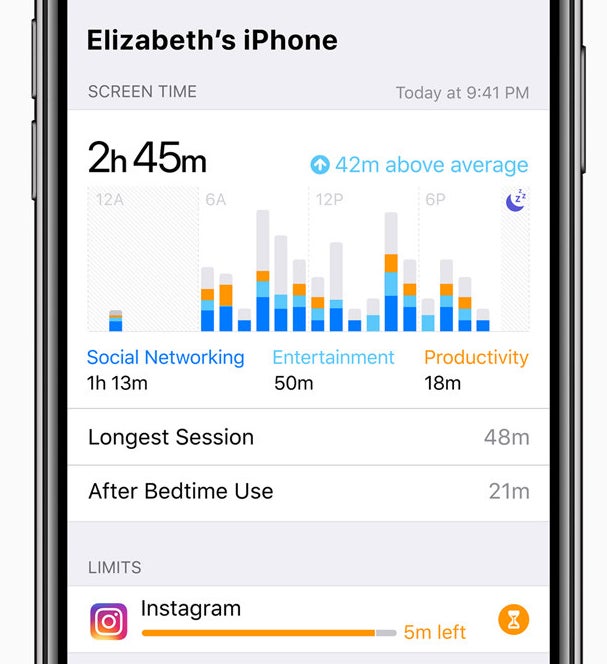 For me, living as a 10-year-old on my phone was a wonderful break from the real world. Parents: Feel free to adopt me — I am very polite and will clean up my own room.
Clearly, it's rough out there and I don't envy parents making these hard decisions about how to keep their kids safe on a device. To all you parents of tweens out there, I salute you, you deserve a real fucking medal.