Up until recently, it was impossible to make your friends list private on Venmo.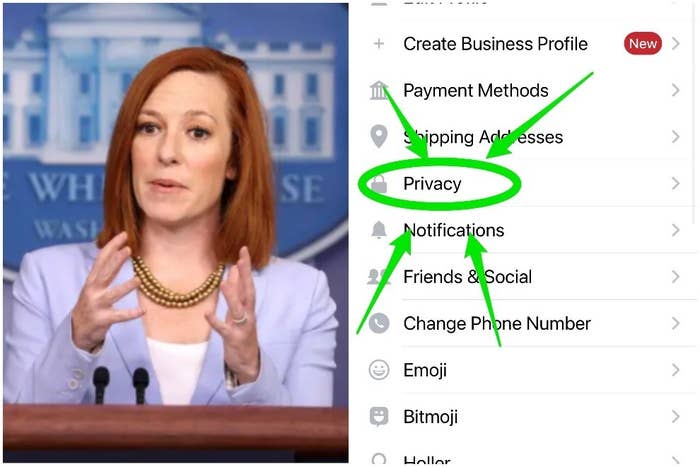 Sure, you can set transactions to "private," but you could never hide certain details about your account like your friends list.
This was just one of a bunch of really weak privacy features on Venmo. The fact that there was no way to hide your account or have a private profile on there was troubling, especially since your friends list was often synced to your phone contacts and/or your list of Facebook friends.
Public friends lists meant big privacy problems for people. Therapists who were paid by their clients inadvertently exposed said clients. Victims of stalkers or harassment were easier to find. Even public figures and celebrities weren't immune to the vulnerability.
In May, BuzzFeed News reported that we used the friends list feature to find President Joe Biden and first lady Jill Biden's personal Venmo accounts in a matter of minutes.
Hours after our story, Biden's Venmo account was taken down. While it didn't have many friends, anyone could have used the open feature to map out the social circles and connections of the president and the people around him. Privacy experts called it a potential threat to national security.
Two weeks after our report, Venmo quietly updated its app to allow people to hide their friends without making any public announcement. This is huge! Do this!! SERIOUSLY, DO IT.
While some people have changed it, many haven't, including senior White House and Biden Cabinet officials. One official even had their past payment history open to the public, allowing people to see payments to friends, family, and babysitters.
In the process of reporting this story, BuzzFeed News reached out to the White House and informed representatives that many senior officials were exposing their friends lists.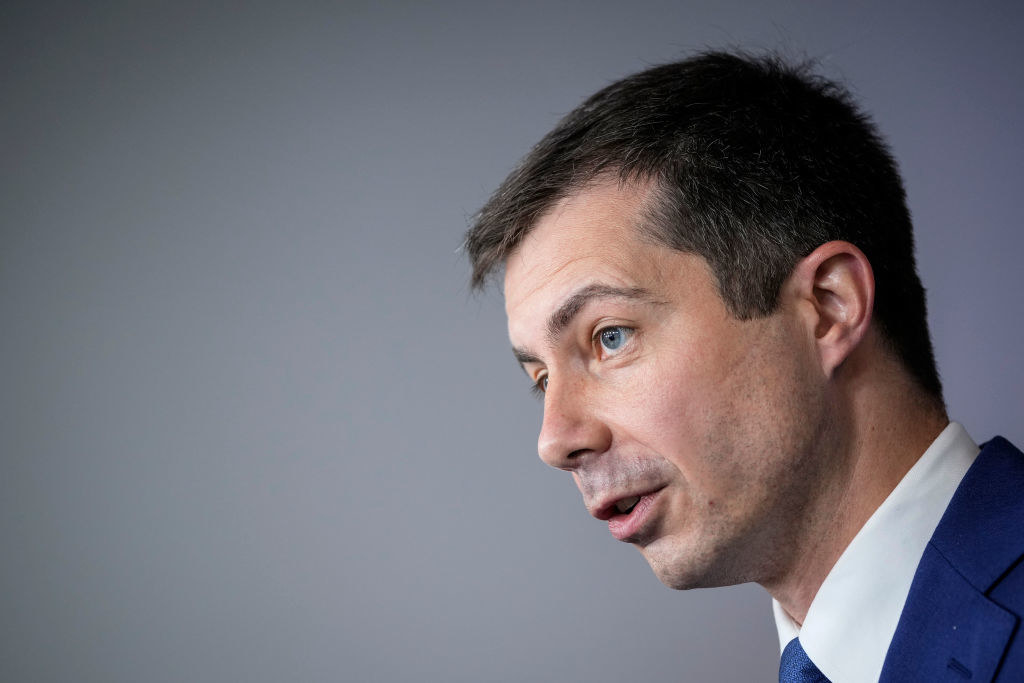 Here's how to make your friends list private:
Start here at the menu with 3 lines.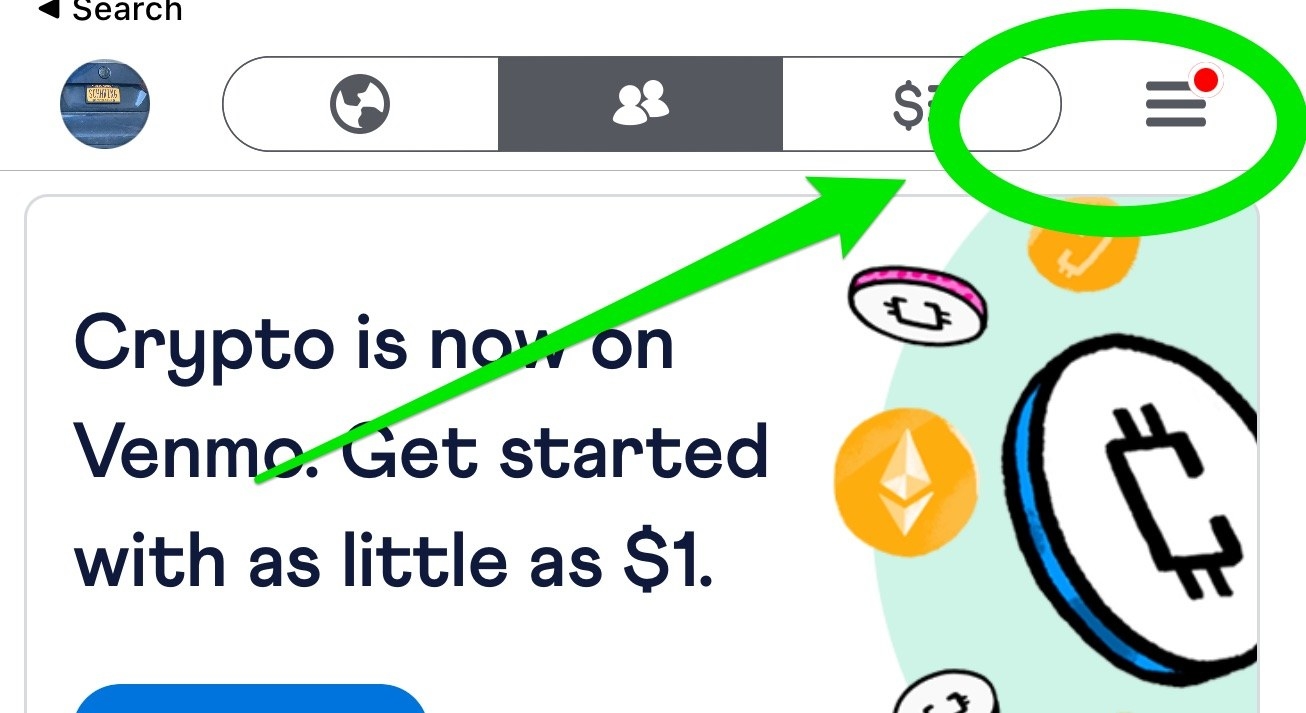 Then go into Settings.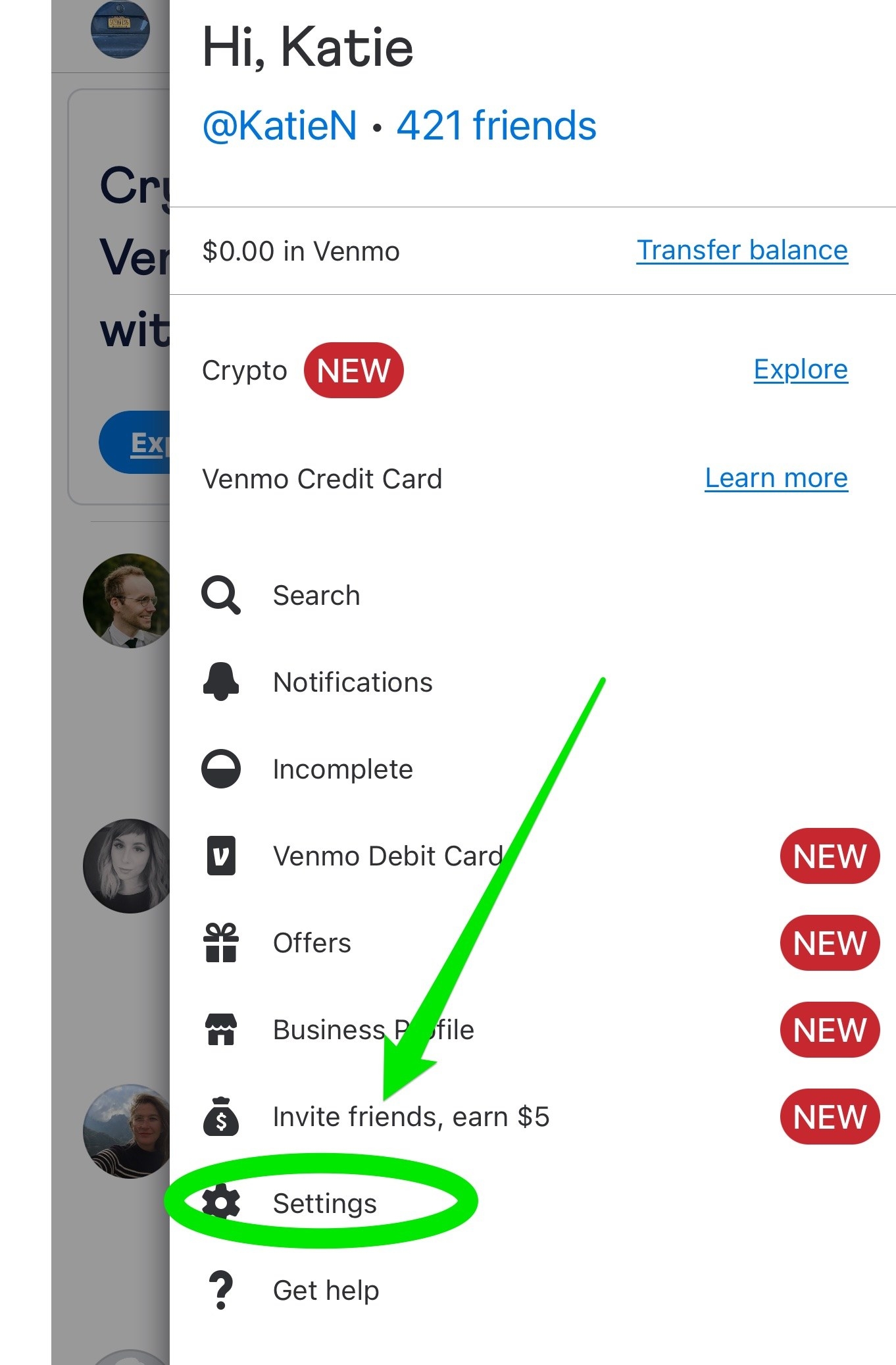 In Settings, find the Privacy option.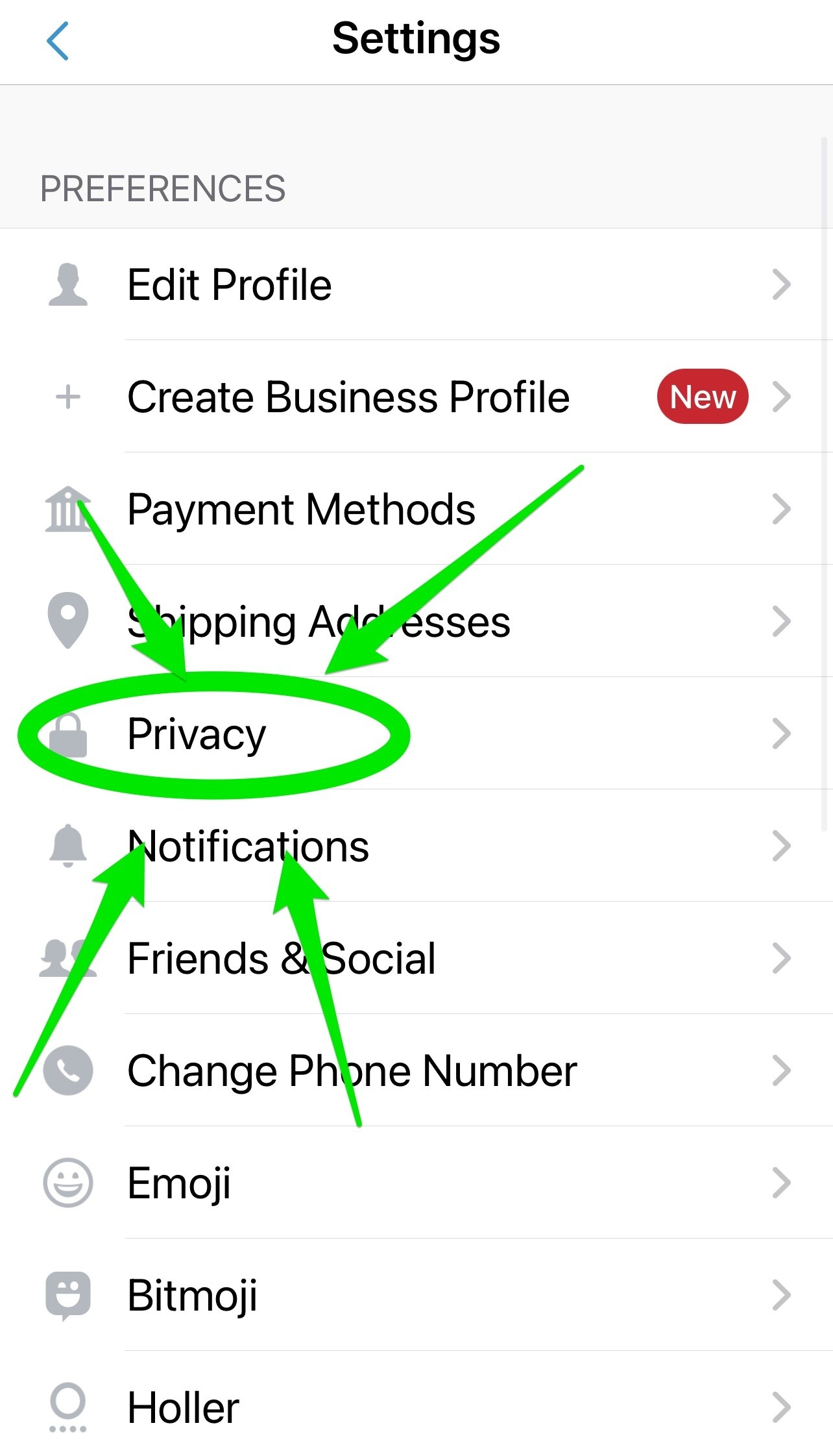 On the Privacy page, scroll to the bottom and tap into the "Friends List." While you're at it, make sure your transactions are set to "private" on this page too! (Transactions are also not private by default, and you should also clear your past transactions by tapping the "Past Transactions" option.)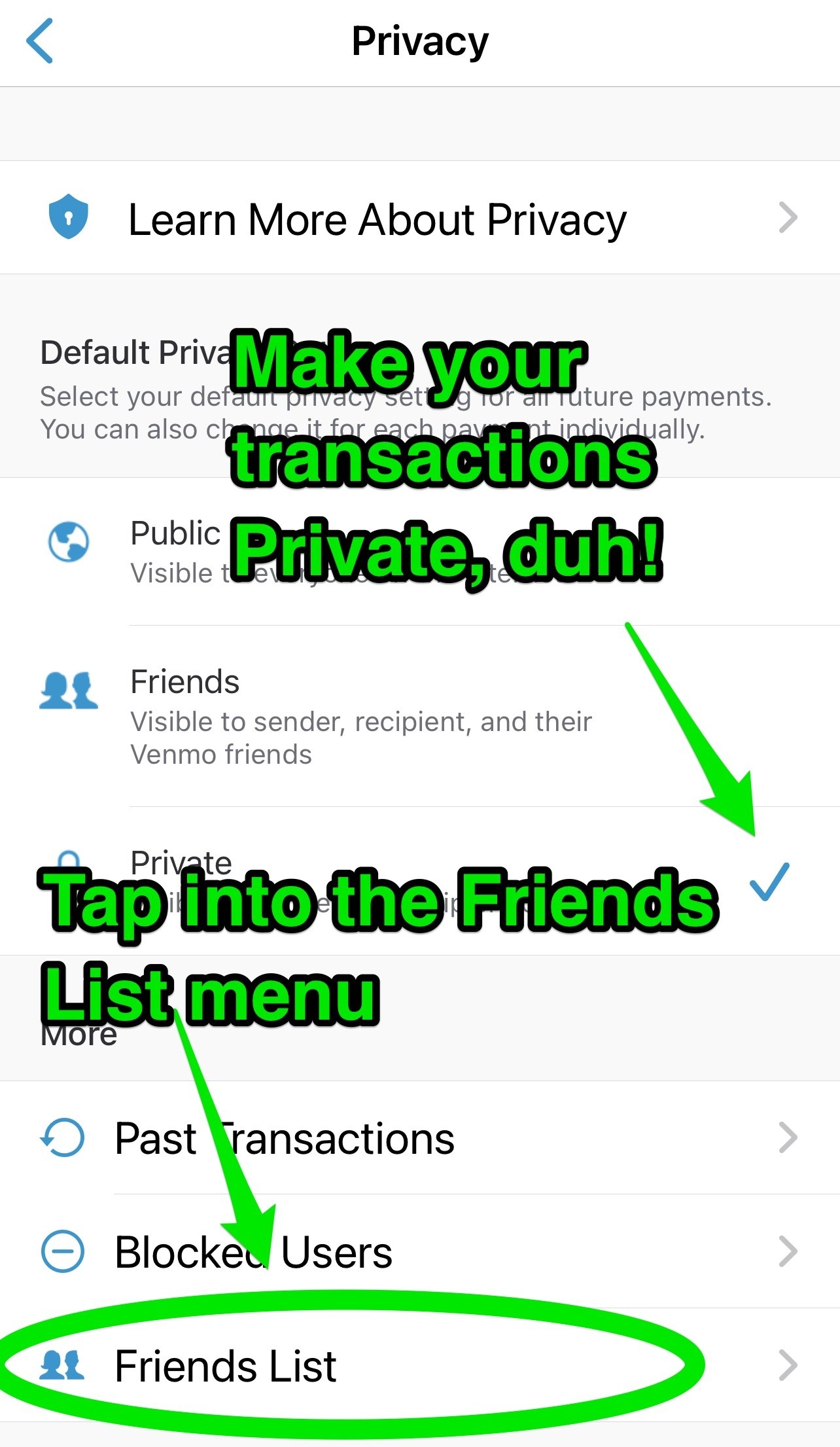 Yours will be set to "public" by default. Change it to "private."
Lastly, there's an option allowing you to appear in other people's friends lists. By default, it's set to ON (green). Turn it off!!!!