Let's say you're Morrissey.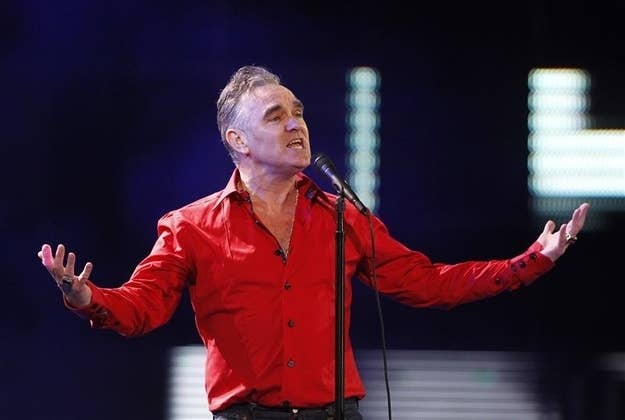 So you're Morrissey. You're famously an avowed asexual and you have no use for Bang With Friends, the Facebook app that lets you select which friends you'd like to take to bonertown and only alerts you both if it's mutual. This app repulses you. You want to barf just thinking about it. You're going to write some morose songs about this app.
For you (Morrissey), there's a new app, Hate With Friends that uses the same double-blind method that will only let you both know if the hatred is mutual. Now, you can finally figure out once and for all what Johnny Marr thinks of you (I bet that rat hates your freakin' guts back so hard).
Hate With Friends was created by Chris Baker, Mike Lacher who are former BuzzFeed creative directors and Tiger Wang, currently a designer for the business side of BuzzFeed. Baker and Lacher have made projects lie Unbaby.me and Troll the NSA.
Here's how Hate My Friends Works:
Look at this stupid hat. I freakin' hate this guy.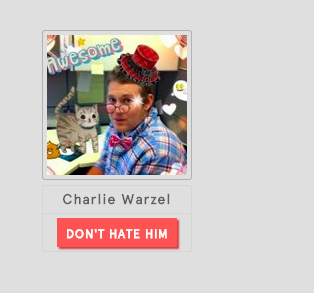 No one will know you "hate" them unless they happen to hate you back, in which case you both get notified.
Oh crap, he hates me too!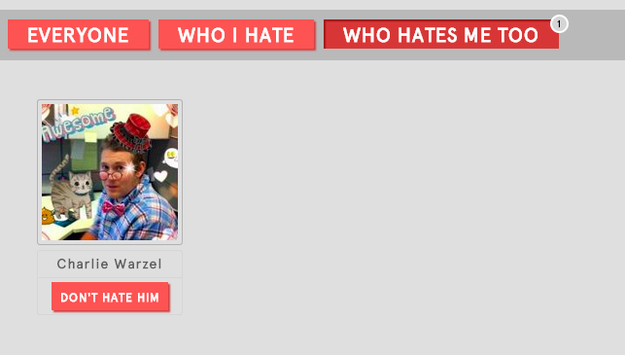 Hmmm maybe I'll repair the friendship by sending him a gift ($5 Starbucks card?)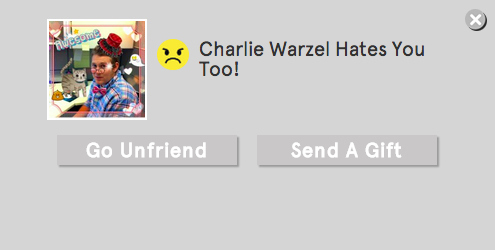 hatewithfriends.com
Go forth and hate away! It does require Facebook authorization, but it won't post or tell anyone you hate them unless they hate you back. Don't worry.