This is the mugshot of Bryan Silva, taken on Jan. 3 after an hours-long standoff with police at his home in Charlottesville, Virginia.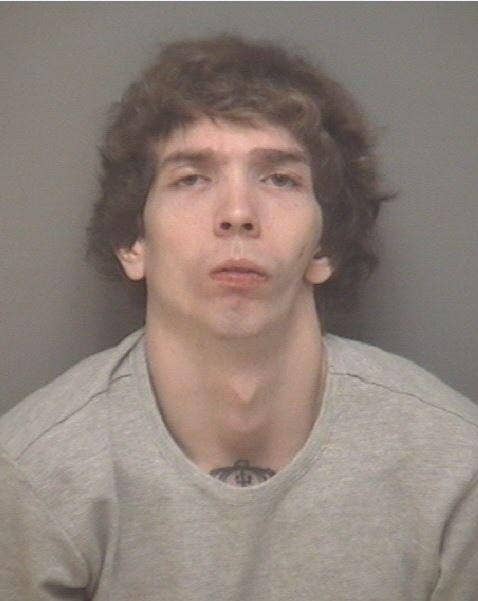 In addition to his amateur rapping and amateur bodybuilding, Silva has also previously done gay porn (pre–chest tattoo). He's 26 now.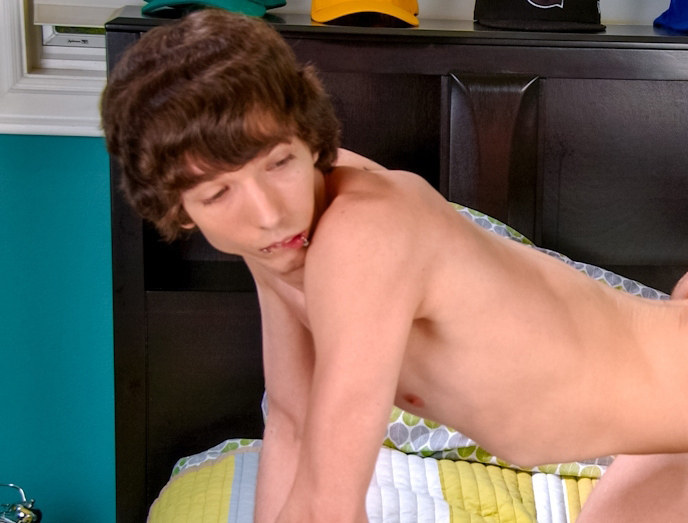 On Sunday morning, Silva's 17-year-old girlfriend called police saying he had threatened her with a gun. She had escaped to a neighbor's home. Police showed up heavily armed with a warrant for his arrest, and he barricaded himself inside.
Inside his house, Silva filmed the cops outside. (Warning: Lots of strong language.) He also posted another video of himself drinking vodka and dancing.
He also posted a screenshot of messages with friends while inside the house, saying, "She betrayed me."
According to Charlottesville's NBC 29, police flushed him out with a chemical irritant. He ended up emerging from the house with his pants half down.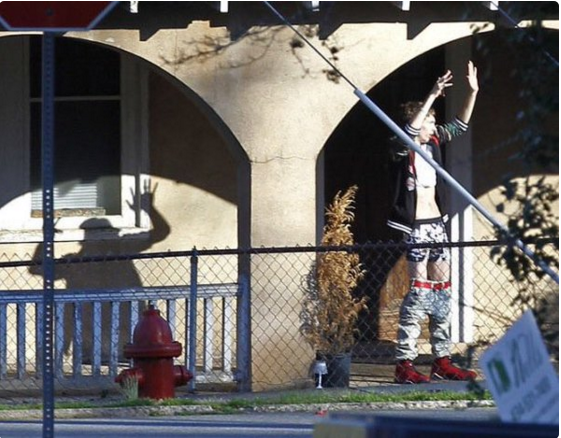 NBC 29 interviewed Silva in jail, where he said it was a misunderstanding and repeated "free me" over and over. His preliminary hearing is scheduled for February.