Holy Fucking Shit, Twitter Has Stickers Now
I'M GOING TO LOSE MY MIND
Today, Twitter announced a new feature. No, it's not an edit button. It's not an extension of the 140-character limit, either. It's not any of that bullshit you have been asking for for years.
IT'S FUCKING STICKERS!
Ok check this out. Just a boring fucking pic of a guy doing a backflip off an elephant.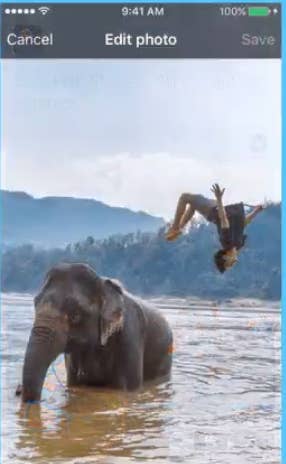 Literally so boring I want to throw up. I want to fucking peel my face off and throw the bloody flesh lump in Jack Dorsey's face just so that he truly understands how unamused I am by this boring fucking pic of a guy and an elephant.
I'm literally fucking disgusted. If one of my friends tweeted this photo, I'd steal a car, drive over to their house, burn it down, and write "u r fucken boring" in the ashes of their treasured family photos.
BUT WAIT. WHAT IF THEY CHOSE TO ADD ONE OF THESE PRESET STICKERS FROM TWITTER????????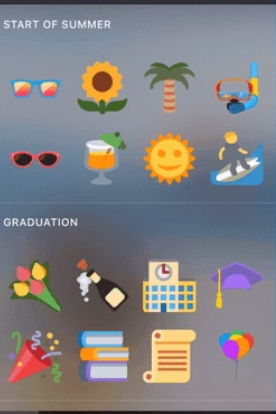 AAAAAAHHHHHH YESSSSSSSSS. NOW THAT'S A FUCKING COOL PHOTO.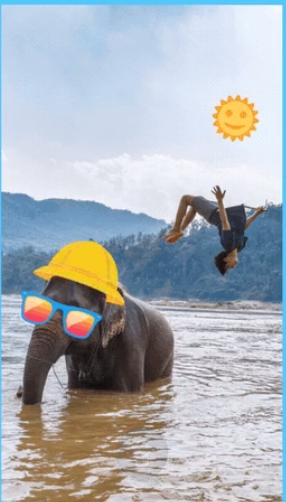 HELL FUCKEN YEAH BITCHES! THIS ELEPHANT HAS SUNGLASSES AND A CONSTRUCTION HELMET. AND THERE'S A FAKE SUN SHINING. NOW THIS PHOTO HAS SOME PIZZAZZ!
Katie Notopoulos is a senior reporter for BuzzFeed News and is based in New York. Notopoulos writes about tech and internet culture and is cohost of the Internet Explorer podcast.

Contact Katie Notopoulos at katie@buzzfeed.com.

Got a confidential tip? Submit it here.