Ever wonder WHY you get certain weird Facebook ads?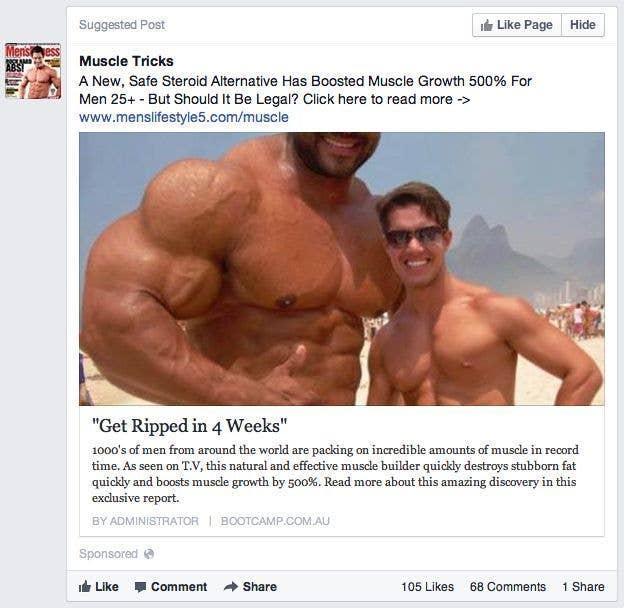 First, go into "Settings" (at the top right corner), then into "Ads."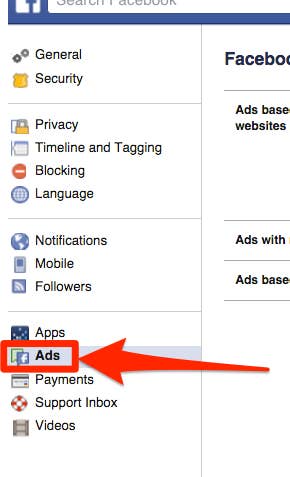 Then click "Edit" on the part that says "Ads based on my preferences."

Go into your Ad Preferences.

You'll see a bunch of different categories. Most people will have hundreds of "preferences."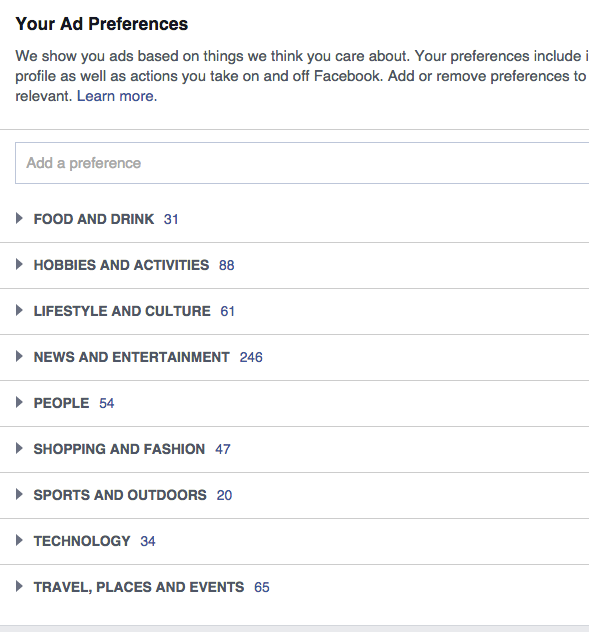 You'll notice that a lot of these "preferences" are really, really........... weird.
There are categories like "Stalking"

And under foods, "Plant life-form"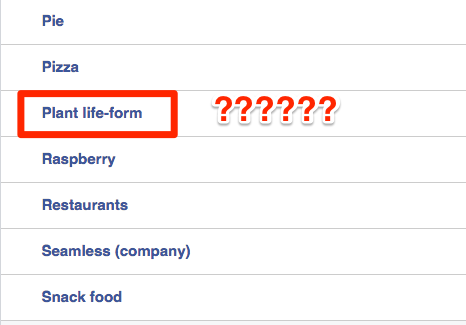 Here are just some of the things that BuzzFeed staffers found listed in their "preferences":
Hans Zimmer
Broccoli
Cucumber
Vegetable Oil
Egg
Adventure
Try
Panic
Away from family
Away from hometown
Planking (fad)
Nonsense
Types of Business entity
Dundee United F.C. *(a small Scottish soccer team)
Gray wolf
Mammal
Frog
Miracle
Man
birth without fear
White
Tins and shades
Black culture
System of a Down discography
Bark (sound)
Bee
Vulture (animal)
Technology late adopters
First baseman
Professional wrestling holds
Gratitude
Oriental Orthodoxy
Crying
Time *(under the "Travel, Places, and Events" section)
Victory
Meme
Emotion
Housemate-based Households
Relationship status: single
Fun
Tunic
Lorry driver
Rings of Saturn
Human
Toilet
Good news: If you want to get rid of these, you can by hovering over and then clicking the X.

Bad news is there are HUNDREDS of these, and you have to X out of each one manually. Of course, even if you do delete them all, Facebook will swap in new ones later.
If you found any particularly weird things in your preferences, let us know!