In a great step forward in the path to eradicating the pesky written word, Snapchat has added Bitmoji support. You can now use them in chats and as stickers on your snaps. Bitmojis, of course, are those little customizable cartoons you make of your own face that are inexplicably appealing (they seem like they'd only be for children or grandmas, and yet here we all are, weirdly in love with them).
To enable them, first make sure you update the Snapchat app and have Bitmoji installed. Next, go into the Snapchat settings (the gear icon on your profile page). Select the "Bitmoji" option:
Go to "Bitmoji" in your Snapchat settings: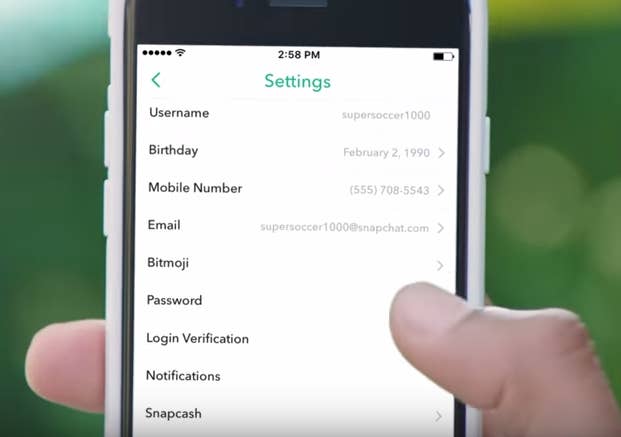 Then just follow the prompts to link up your Bitmoji account to Snapchat.
You can send the Bitmojis in chats, or add them on as stickers onto your snaps. To add them as a sticker, take a picture or video, then hit the turning page icon (next to the "T"). This lets you add the big emojis. Go to the face icon to find your Bitmojis.
Click on the turning page icon once you take your photo or video: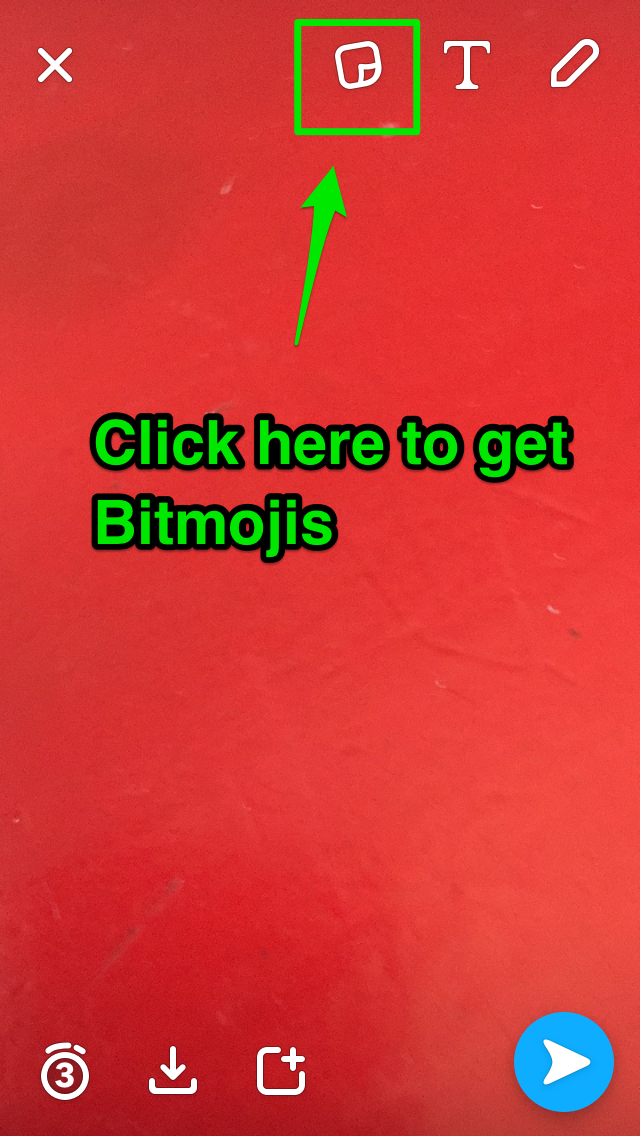 Then, tap on the face icon at the bottom: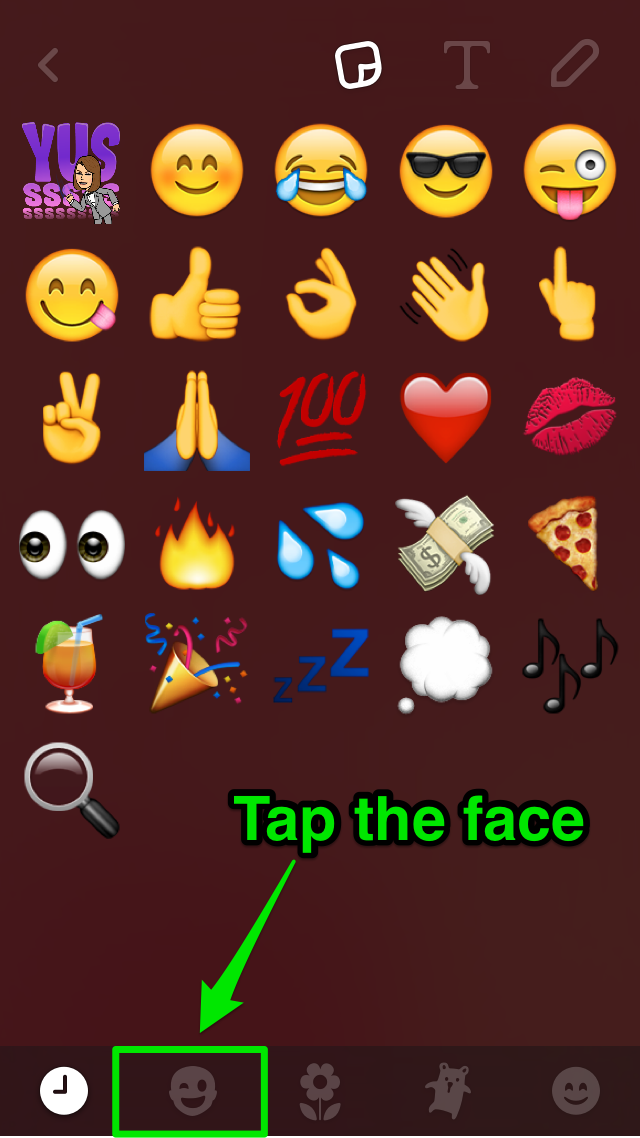 Voilà! There are your Bitmojis, ready to add to your photo.