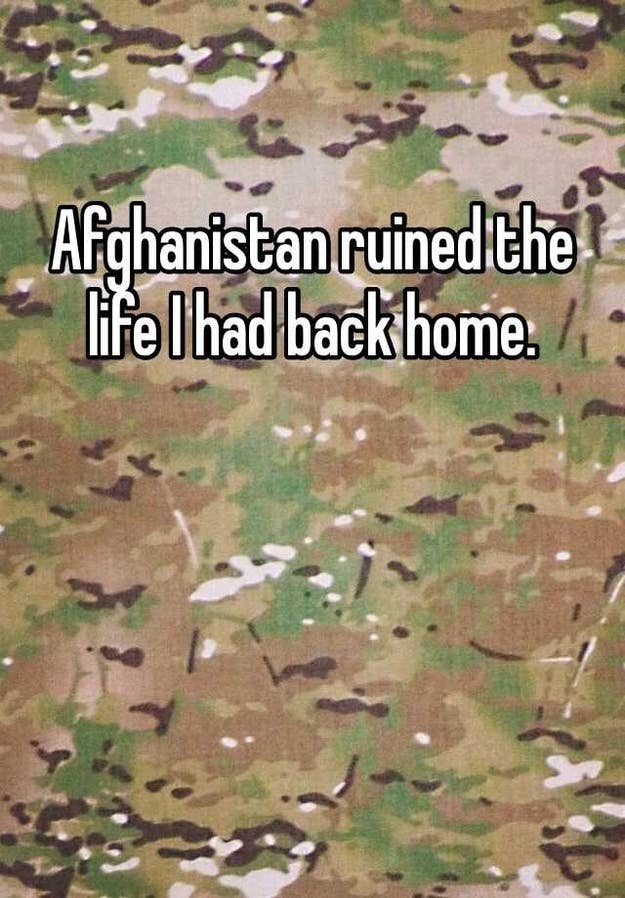 Whisper is a relatively new app for anonymously posting confessions, ranging from banal to scandalous. It's popular with teens and younger people, and has comments and a private messaging system, which has become popular as a lonely-heart pickup/chat service.
The app's anonymity and young user base has also made it popular with military personnel, whose messages routinely surface in the app's "Popular" feed. Their confessions, as well as their families', are compelling and often heartbreaking, telling stories of anger, violence, loss, return, and alienation in a strange new way.
1.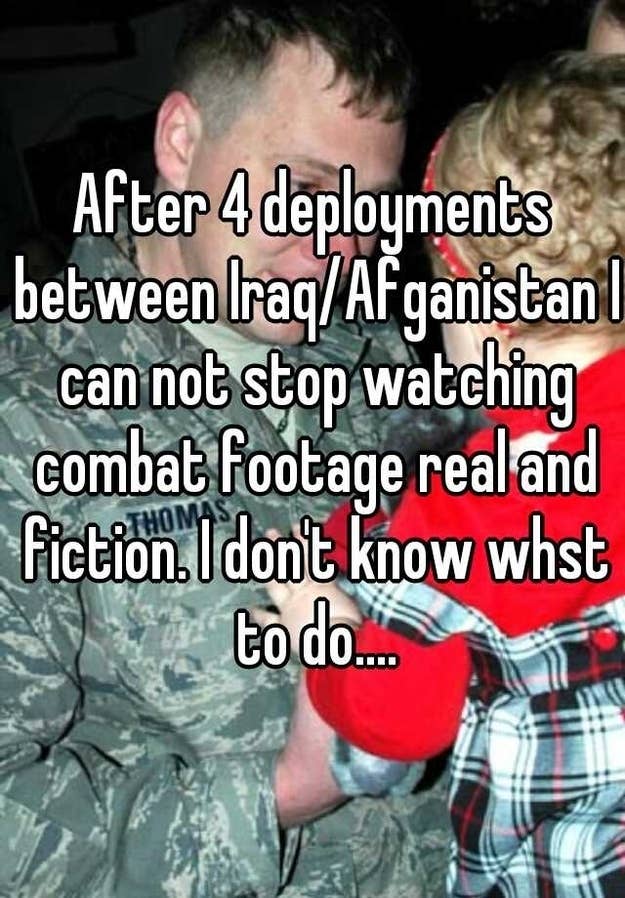 2.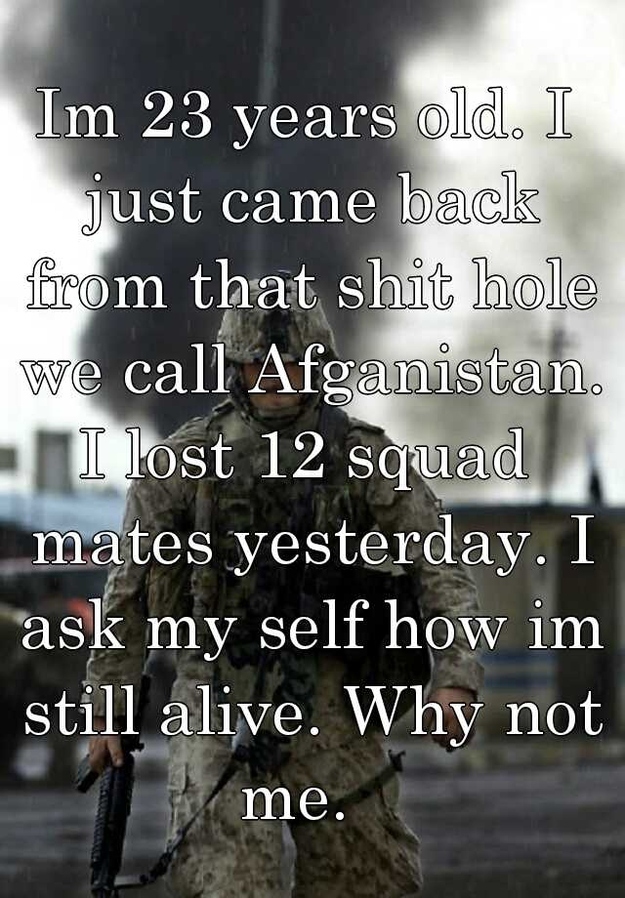 3.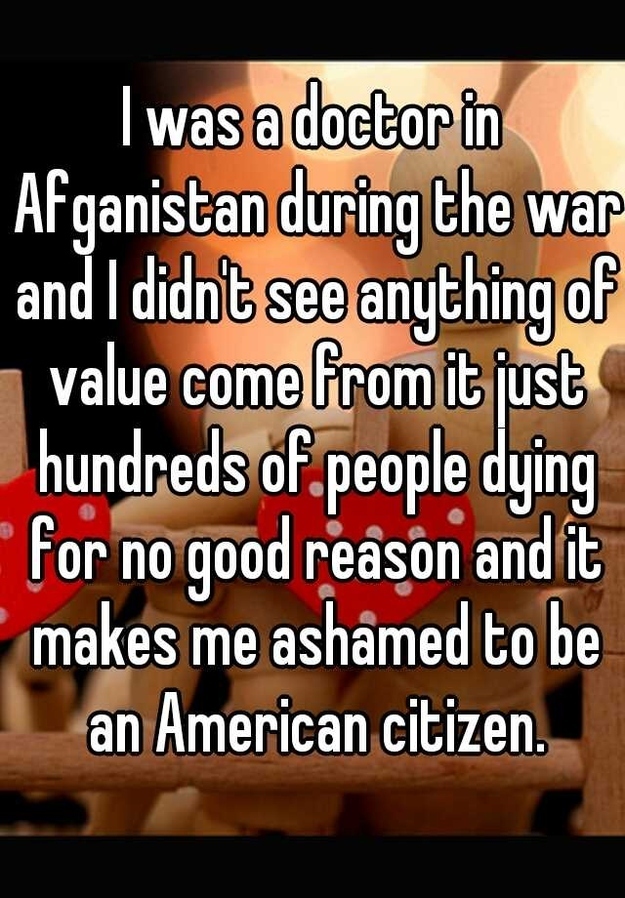 4.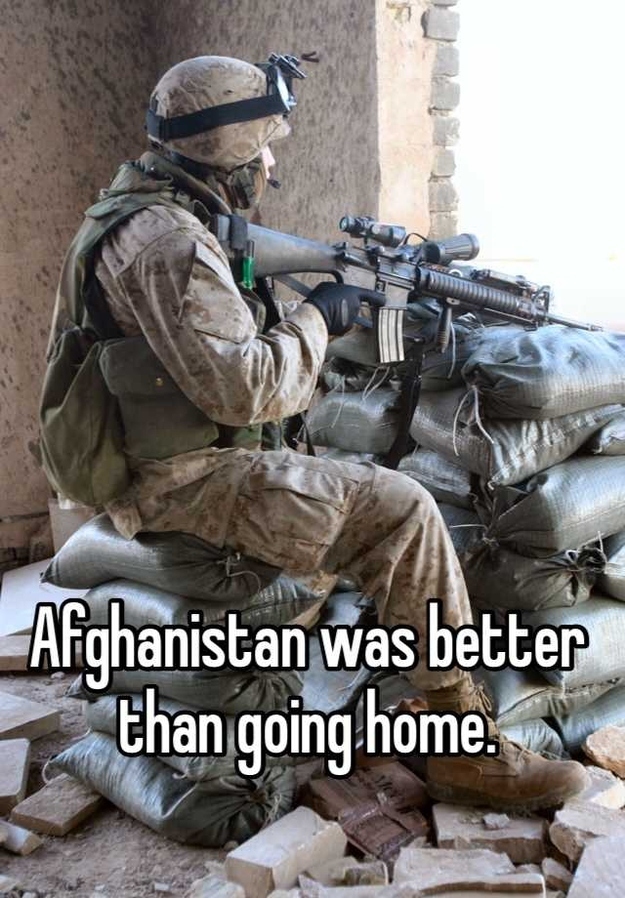 5.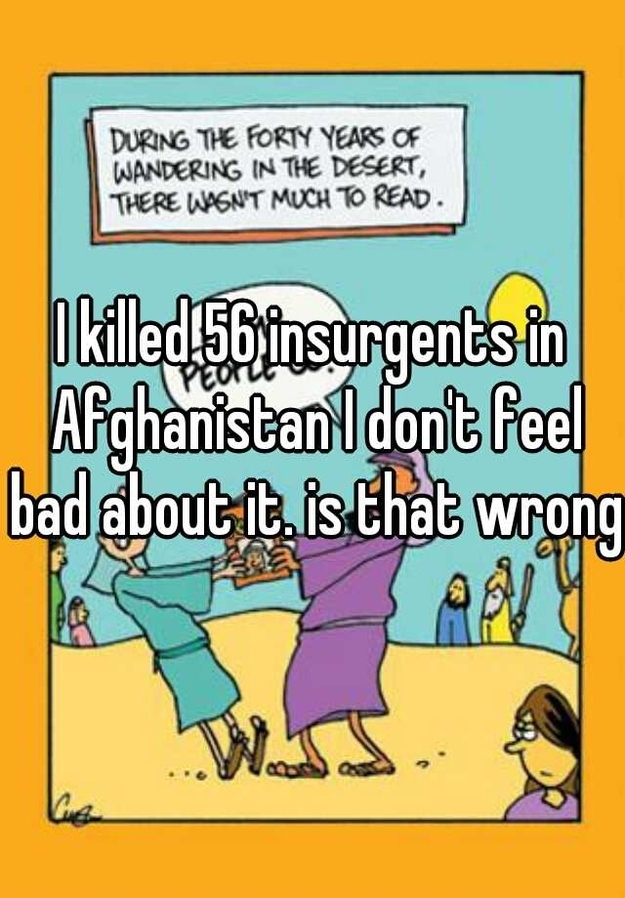 6.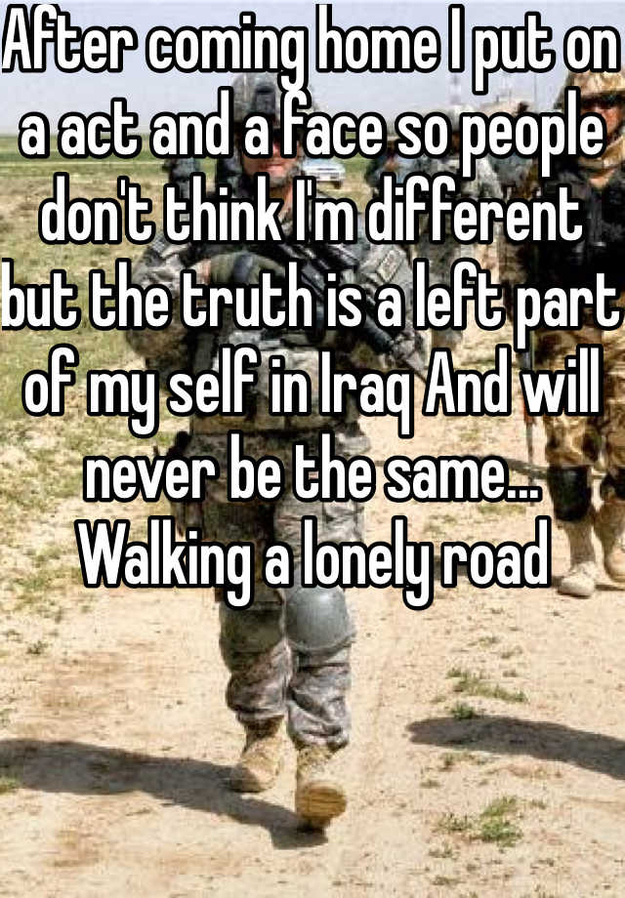 7.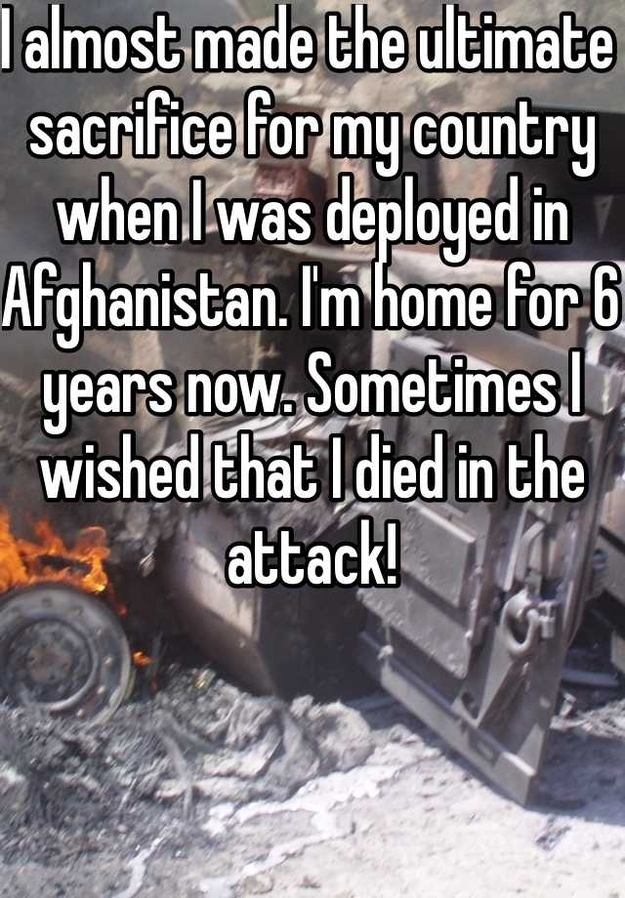 8.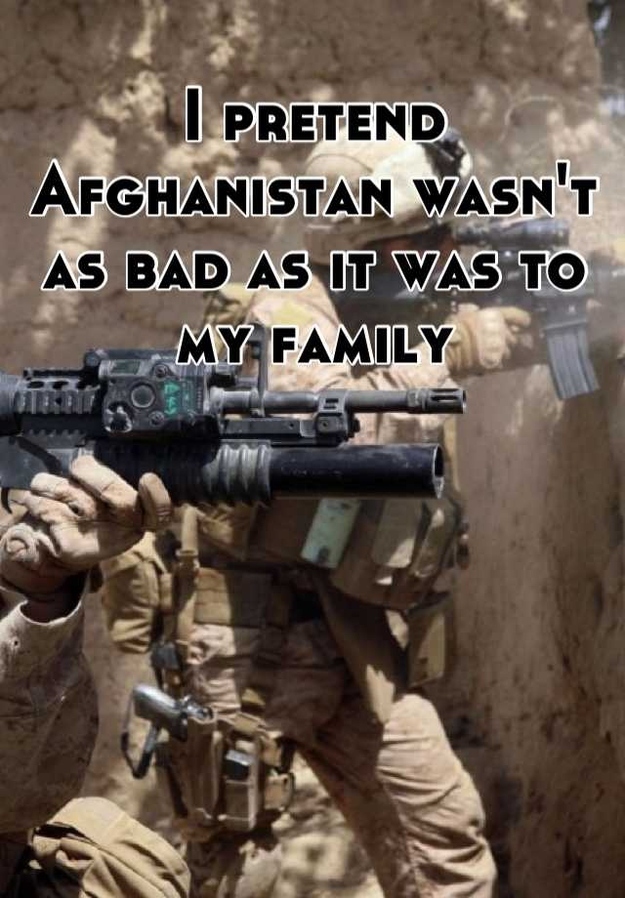 9.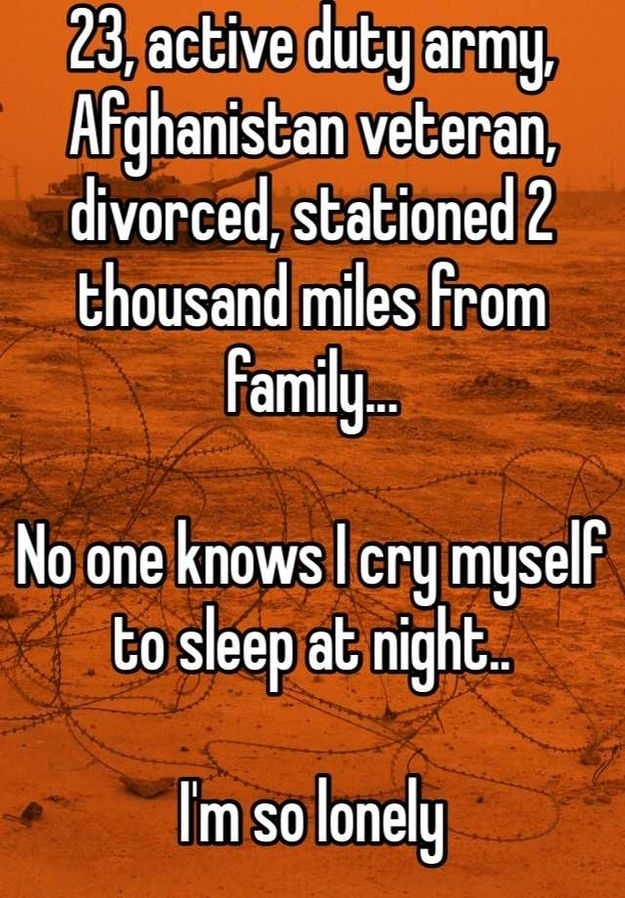 10.
11.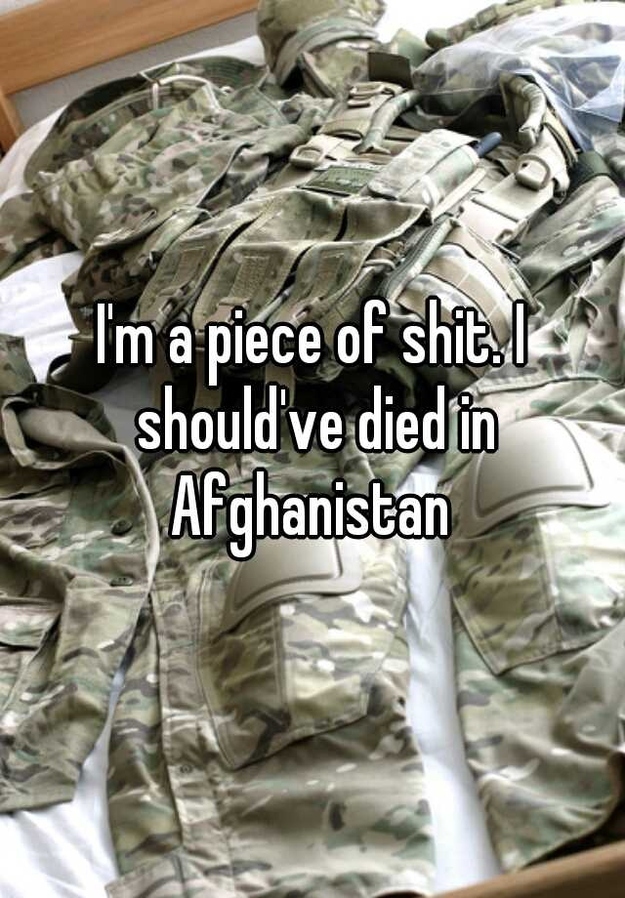 12.
13.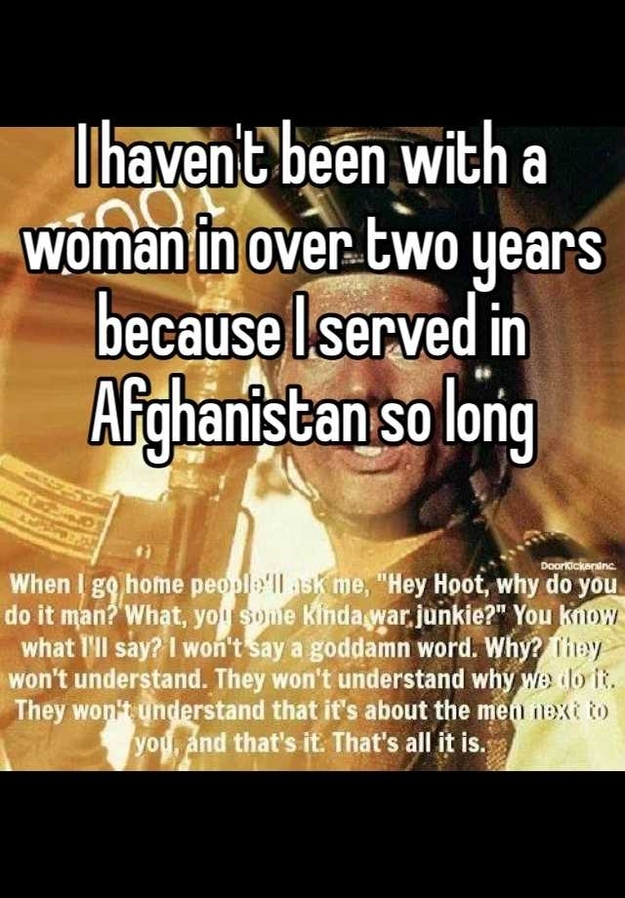 14.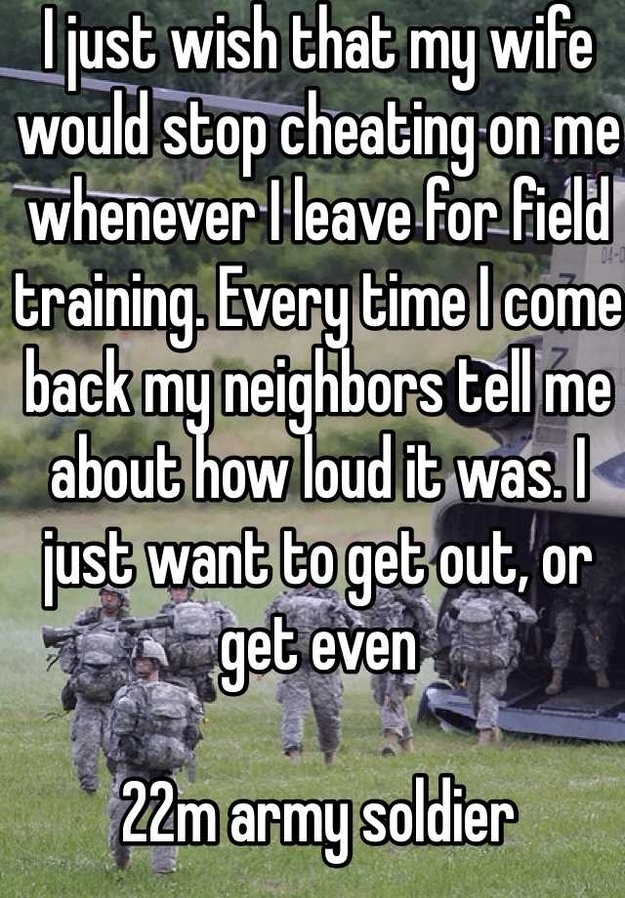 15.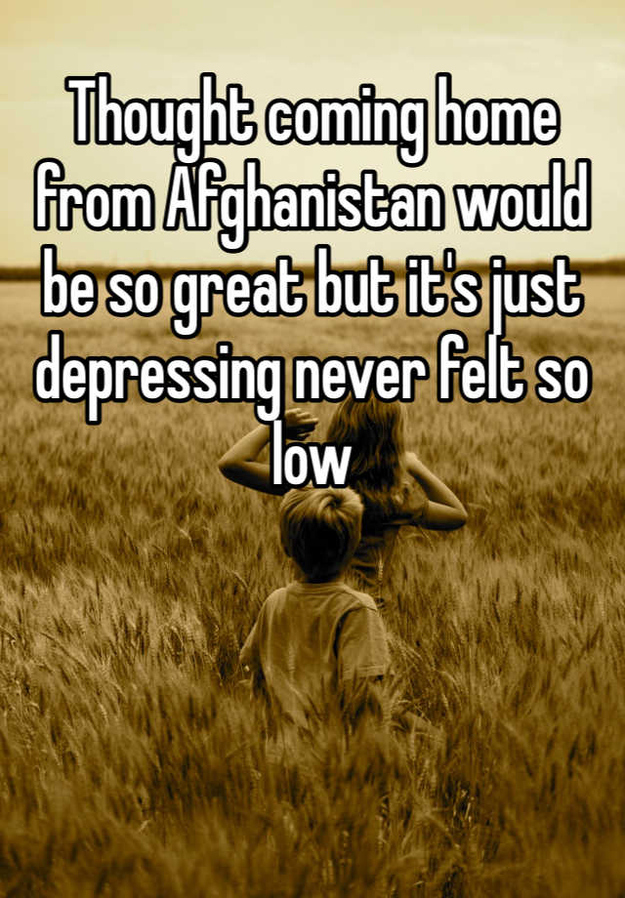 16.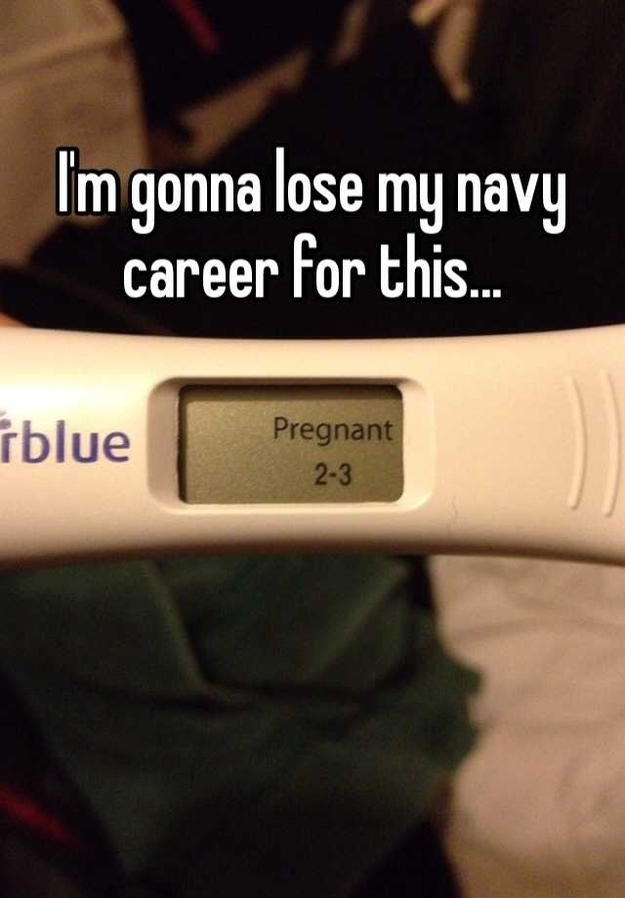 17.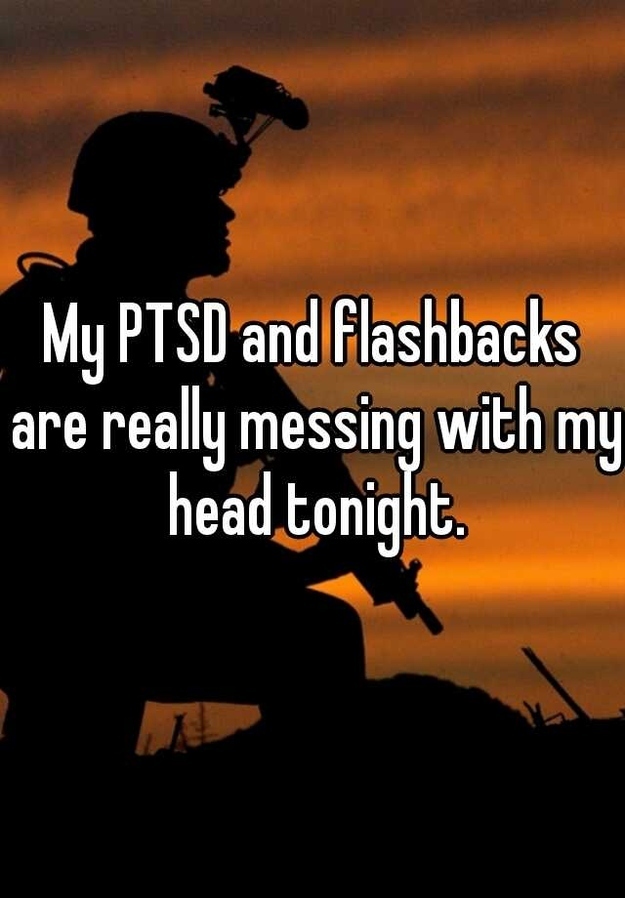 18.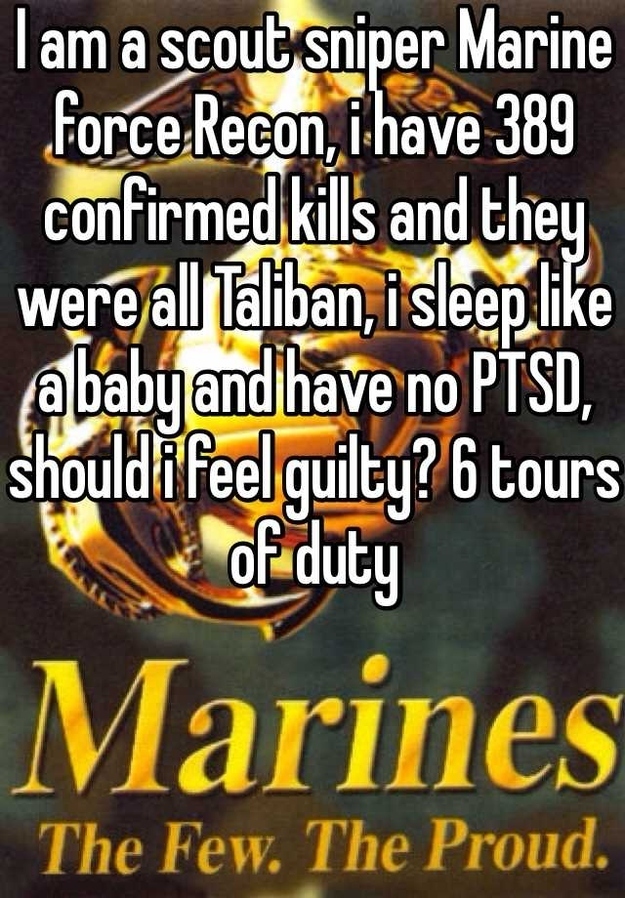 19.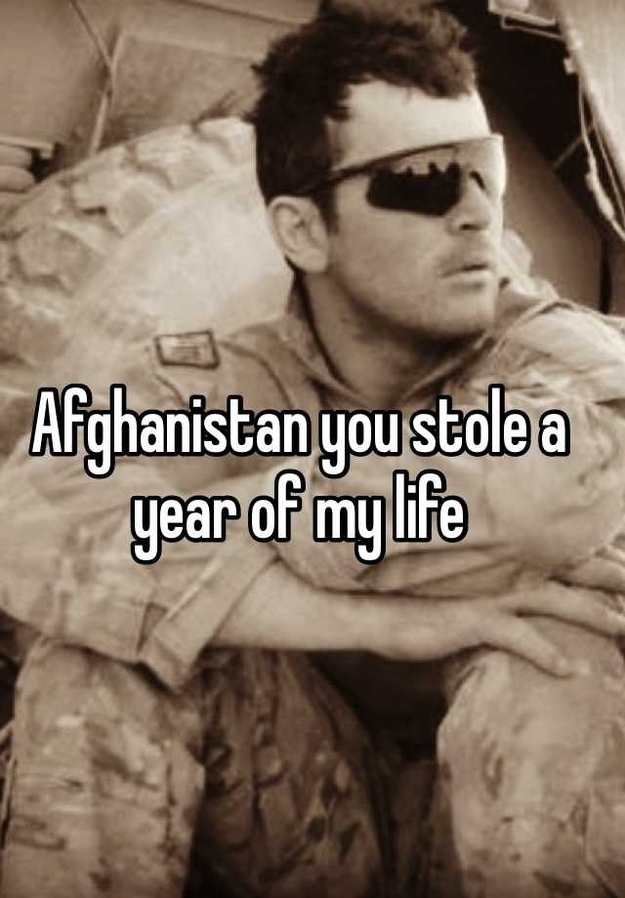 20.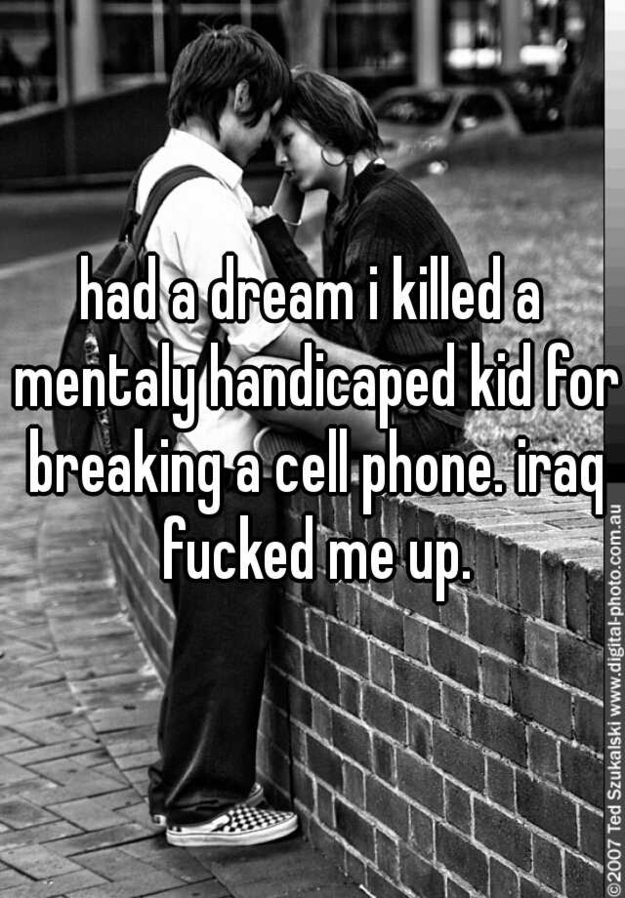 21.
Confessions from families of returning soldiers: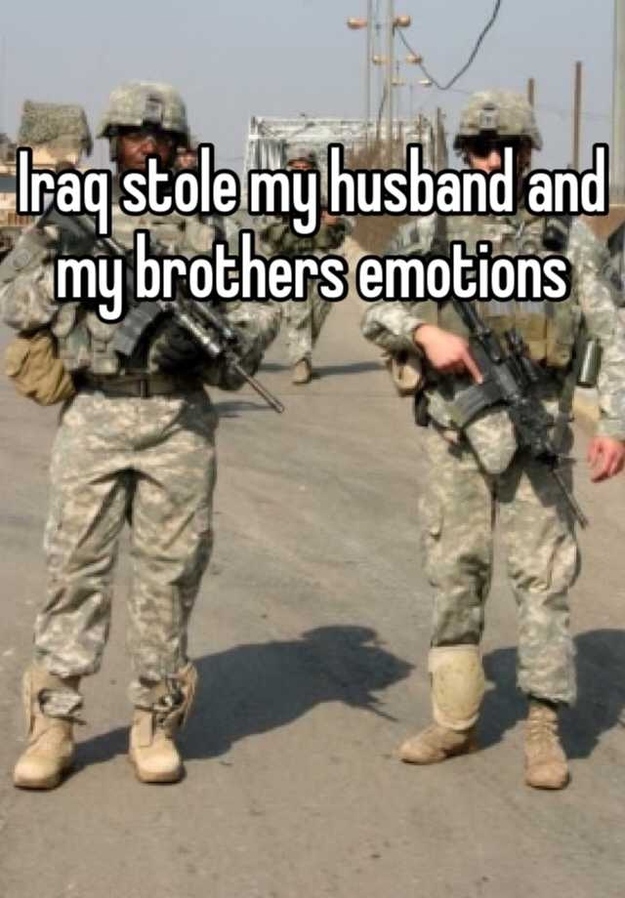 22.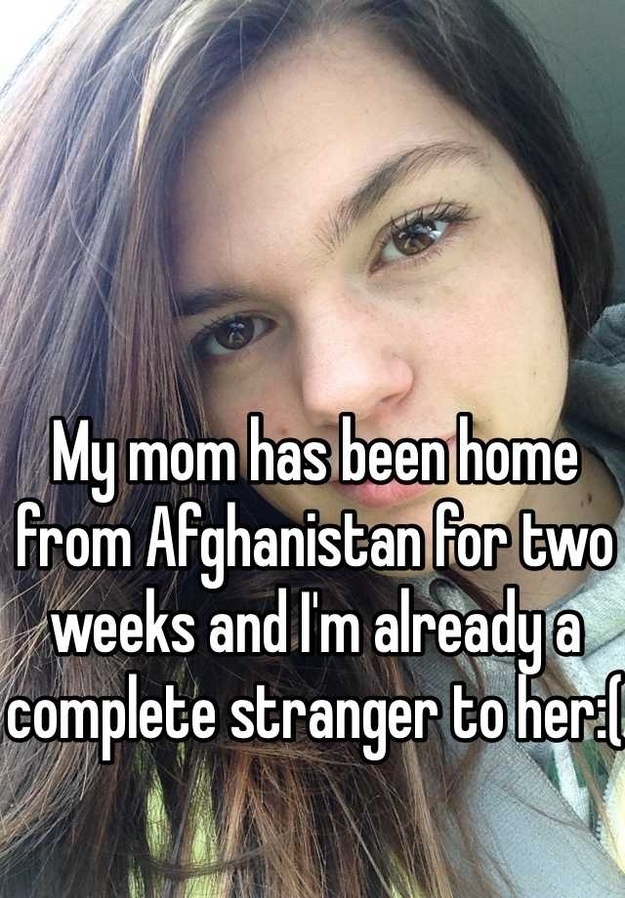 23.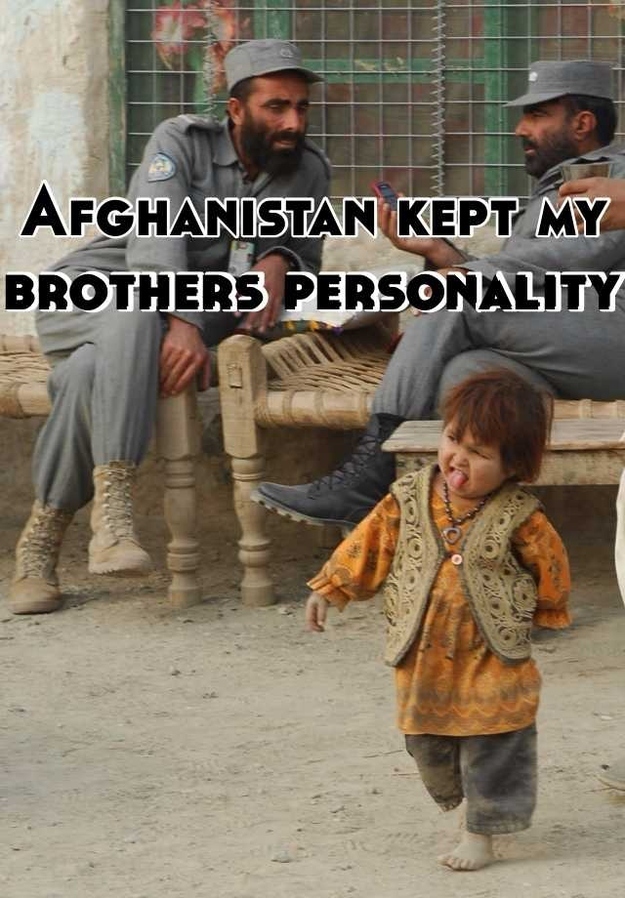 24.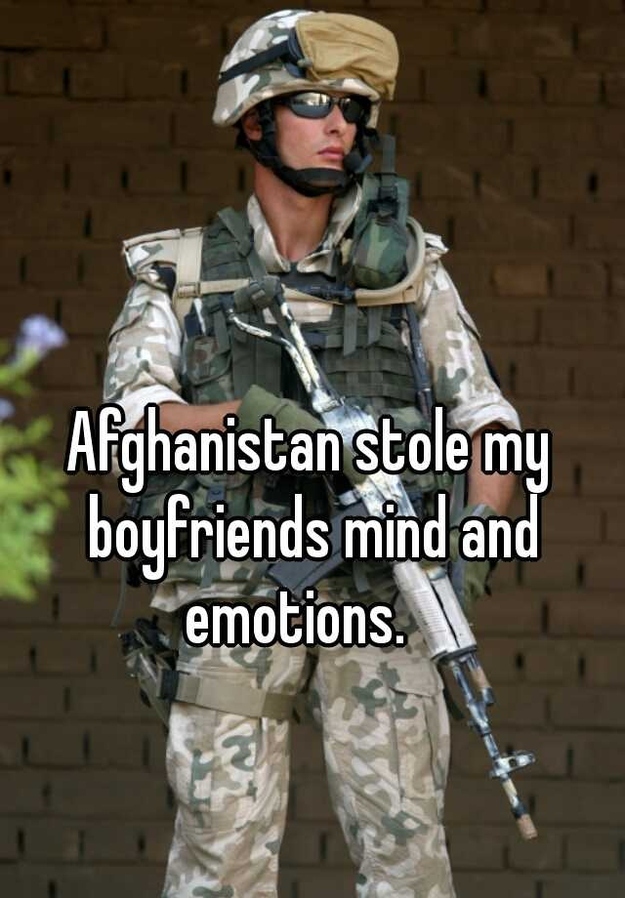 25.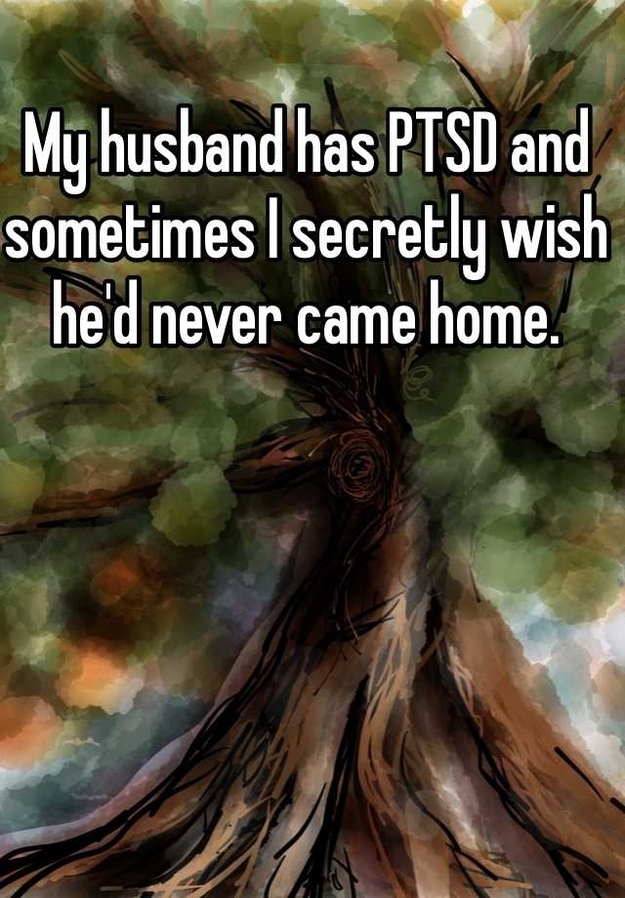 Editor's Note: We have removed one image from this list after a reader pointed at that a confession had been juxtaposed with a portrait of an Lt. Michael Murphy, who was killed in action in 2005. The background images for Whispers can be uploaded by the user, but are more often automatically generated by the app from an internet search, which led to the confusing combination of the image and the confession. The post remains on Whisper.