The FTC has taken a big step in cracking down on celebrities doing shady Instagram ads by sending a new set of warning letters to 21 celebrities that require them to respond.

Some celebrity Instagram ads are obvious and easy to identify, but there are many that are confusing or unclear. And a lot of celebrities and influencers don't properly disclose their #sponsored posts. A report on the top 50 most popular celebrities showed that 93% of the ads they did were not properly disclosed.
According to the FTC's guidelines, you're supposed to disclose an ad if you have a "material connection" to a product or brand. That means you're not only supposed to say #ad if it was a very straightforward thing where you were paid to post about a product, but also if you were given a free gift (like clothes or a free private jet ride), or if you have a big endorsement deal with a brand, like Rihanna and Puma, or Kendall Jenner being the "face" of Esteé Lauder. Nebulous hashtags like #partner or just tagging the sponsor aren't considered proper disclosures.
In March, the FTC sent "educational" letters to a 43 celebrities/influencers as well as brands, reminding them of the rules that they have to disclose if their posts are ads.
In the past, the FTC has only gone after against brands, not celebrities, for undisclosed social media ads. The "educational" letters to celebs were a new tactic, but they were still a step away from a real enforcement action, and the FTC said in the March letter that they were not attempting to verify if posts in question were ads or not. These new warning letters sent on September 6 are a step further, and now the FTC wants the celebrities to officially respond to the letters.
The FTC did not have any additional comment on these letters.
For example, the letter the FTC sent to Ciara about a photo of sneakers she posted on Instagram on May 8 reads [emphasis added]:
You posted a picture of three pairs of baby shoes and you wrote, "Thank You @JonBuscemi." In the picture, you tagged the shoes " buscemi" and "jonbuscemi." As my earlier letter explained, a simple "thank you" is probably inadequate to inform consumers of a material connection because it does not sufficiently explain the nature of your relationship; consumers could understand "thank you" simply to mean that you are a satisfied customer. In addition, the FTC staff believes that simply tagging a brand is an endorsement of the brand. Your post does not disclose whether you have a material connection with the marketer of Buscemi shoes.
Public Citizen, a consumer advocacy group, brought these celebrities' undisclosed ads to the FTC's attention months ago, and has been monitoring these celebs since they received the letters back in March. Earlier this summer, they sent a letter to the FTC asking them to take further action, since they saw that many of celebs who received educational letters hadn't clean up their act at all. Now, they are hoping the FTC will press even harder.
"While we are pleased that the FTC is taking deceptive social media marketing seriously," Kristen Strader, a representative for the organization, told BuzzFeed News, "until enforcement action is taken against companies that facilitate influencer marketing, or influencers who post undisclosed ads, the culture around influencer marketing on social media will remain as it is – accepted consumer deception on behalf of profit-driven companies, without consequences."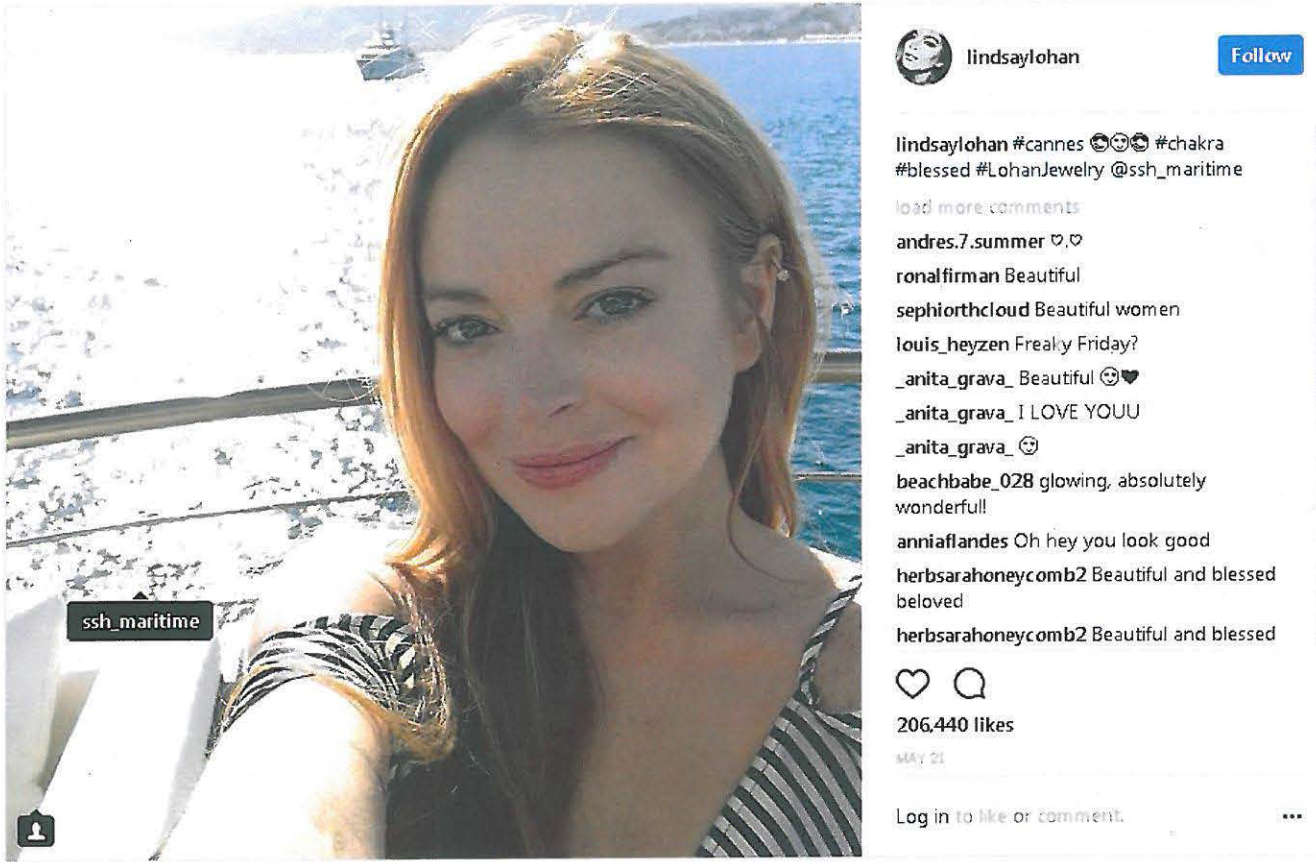 Here are the 21 celebrities who received letters:
Farrah Abraham (from Teen Mom)
Akon
Naomi Campbell
Ciara
Scott Disick
Tiona Fernan (an Instagram model)
Lilly Ghalichi (Shahs of Sunset star and makeup artist)
Lucy Hale (Pretty Little Liars)
Chelsea Houska (Teen Mom 2 star)
Vanessa Hudgens
Jenni "JWoww" Farley
Vanessa Lachey
Lindsay Lohan
Shay Mitchell (Pretty Little Liars)
Rach Parcell (fashion blogger)
Nicole "Snooki" Polizzi
Lisa Rinna
Sofia Vergara
Dorothy Wang (from Rich Kids of Instagram)