Finally, A Social Network Where You Can Brag About All The Stuff You've Bought!
Peep.me is an app where you just share how much money you spend. Welcome to the apocalypse.
Here is Peep.me. The premise of the app is to take a photo of something you own or just bought, and say how much it cost.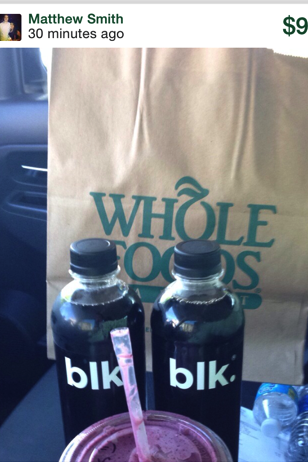 The app keeps a running tally of how much you've spent on your profile: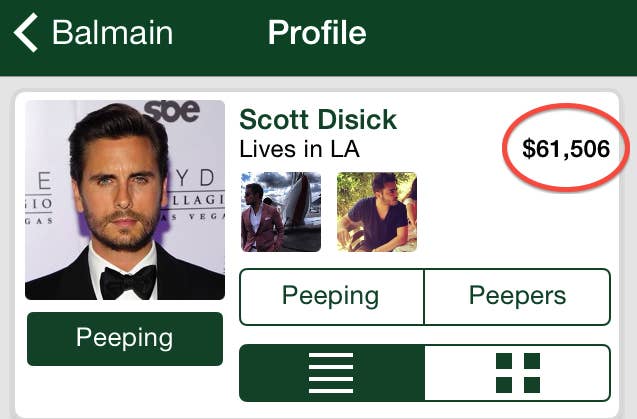 Essentially, it's like a tone-deaf, mobile-friendlyLifestyles of the Rich and Famous.
People, this is not the society we want. We have a choice of how we want to make the internet and use social media, and this is not what we want...right? A platform for wealthy people to brag about their purchases? Surely we can do better.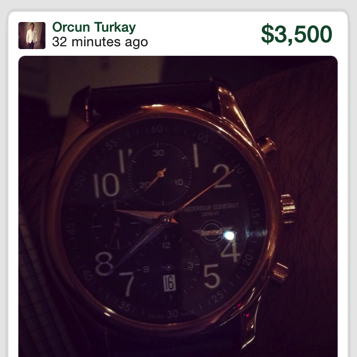 So far there's very little information available about Peep.Me. Its website doesn't give much more than a modest description and it appears the teaser video on the site doesn't actually play when you click on it. That said, the social network seems to have at least some tenuous association with the Kardashian clan, which, while a bit unsettling, seems to make a lot of sense. I discovered the app when Scott Disick (Kourtney's boyfriend) posted about it to his Instagram. Whether Scott is just a fan of the app, an investor, or is being paid to promote it on his Instagram is unclear (Disick has his hands in a lot of odd promotions and product investments).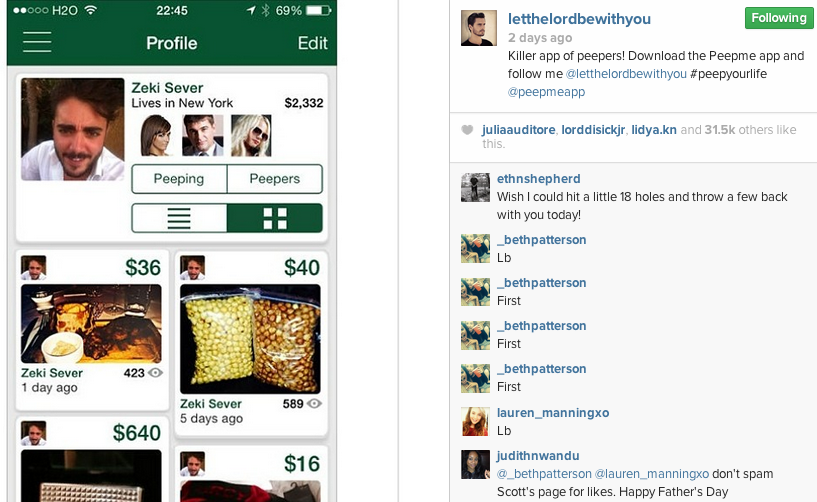 Kim Kardashian is also an early adopter of the app. She has only one photo of a $45 t-shirt from her husband Kanye West's recent tour.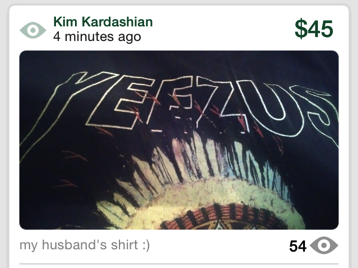 So far — even with the Kardashian endorsement — Peep.Me hasn't broken into the mainstream, which means there might still be hope for humanity. Maybe, just maybe, the company will #pivot away from celebrating shallow consumerism. Here's to hoping.
Katie Notopoulos is a senior reporter for BuzzFeed News and is based in New York. Notopoulos writes about tech and internet culture and is cohost of the Internet Explorer podcast.

Contact Katie Notopoulos at katie@buzzfeed.com.

Got a confidential tip? Submit it here.