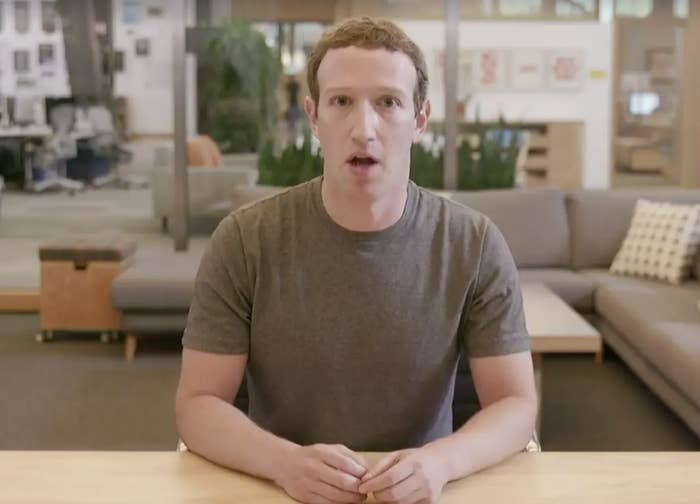 Facebook and its entire family of apps are gradually becoming reachable after a lengthy outage Monday morning. Shortly before 9 a.m. Pacific time, the social network's namesake app, along with Instagram, WhatsApp, Facebook Messenger, and Oculus — Facebook's virtual reality service — seemed to disappear from the internet.
The outages, which were global, appear to have been caused by a server configuration issue. Nearly seven hours later, at around 3:42 p.m. Pacific time, the services slowly began coming back online — though they were hardly fully available, with Instagram returning intermittent 5xxx server errors. Departing Facebook CTO Mike Schroepfer tweeted a public apology, and CEO Mark Zuckerberg posted similar sentiments to Facebook.
Once all Facebook apps were fully back online, the company issued a blog post explaining that "configuration changes on the backbone routers that coordinate network traffic between our data centers" were to blame for bringing company services to a standstill. Facebook added it had no evidence that user data was compromised during the outage.

Inside Facebook, the outage wreaked havoc across several crucial internal systems. A number of employees told BuzzFeed News that they could not receive emails from outside addresses. Others reported that the badges they use to enter Facebook buildings had stopped working. Even Adam Mosseri, the head of Instagram, nodded to the broad extent of the outage, tweeting that it "does feel like a snow day."

Shortly after the outage occurred, Facebook spokesperson Andy Stone tweeted that the company was working to restore access to its apps. But it was clearly struggling. Four hours later, Schroepfer tweeted, "We are experiencing networking issues and teams are working as fast as possible to debug and restore as fast as possible." Meanwhile, the company offered no explanations.

While the outage was frustrating for daily users of Instagram and Facebook, it was far more problematic for the millions of people who use WhatsApp as a primary communication tool. And it prompted calls from legislators like Rep. Alexandria Ocasio-Cortez to break the company up.
UPDATE
This post has been updated with new information from Facebook and its leadership.