Here Are Some Great Jokes About Facebook Launching A Dating App
Laughing...until we're all using it and all our data is on it, ha ha... *cries*
Mark Zuckerberg announced at Facebook's F8 developer conference on Tuesday that there will be a Facebook dating app.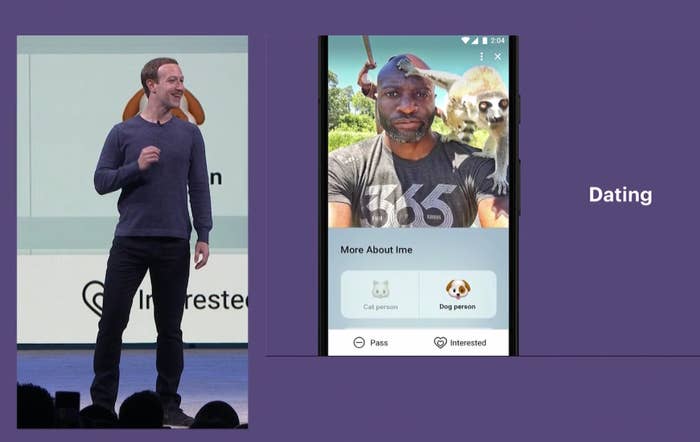 "There are 200 million people on Facebook who list themselves as single, so clearly there's something to do here," Zuckerberg said.
There are a lot of details we don't know yet, but the CEO said that it won't match you with your friends, and you won't use Messenger to chat with potential dates.
Partly because, um, who uses Facebook?
People pointed out the irony of Facebook seeking personal dating information after its data privacy scandals. "Main benefit: Your blind date will already have all of your credit card information," one person tweeted.
And while the service won't match you with your friends, people still noted how there's a vast universe of people on Facebook who are not exactly individuals you would want to date.
And that it might just be for Russian spam bots.
And that Facebook dating basically already exists.
(...remember "the poke"?)
Basically, no one has very high hopes for it.
¯\_(ツ)_/¯