Facebook Showed Me My Data Is Everywhere And I Have Absolutely No Control Over It
A transparency tool on Facebook inadvertently provides a window into the confusing maze of companies you've never heard of who appear to have your data.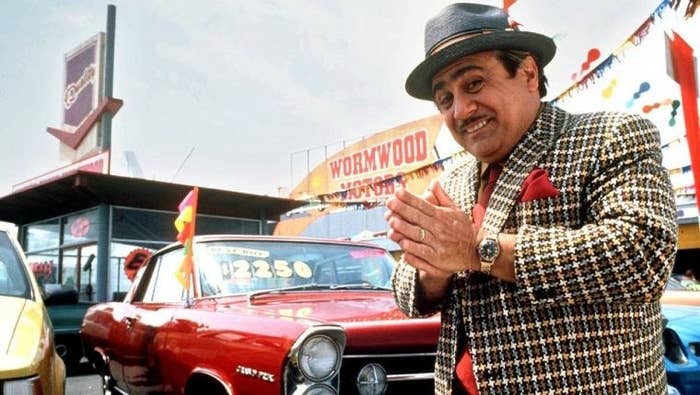 On Facebook under Settings, there's a page in the Ads section where you can view your Ad Preferences. Most of this is fairly straightforward — choices about how you'll allow ads and how advertisers target you based on things like what pages you've liked. But there's one section there that will probably surprise you: a list of advertisers "Who use a contact list added to Facebook."

Check yours out right now (I'll wait, just try it).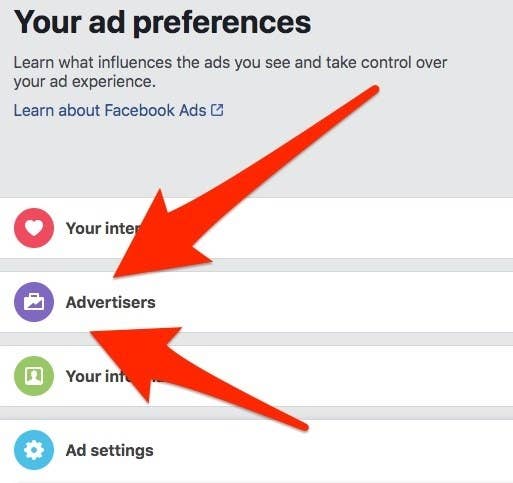 According to the description, "These advertisers are running ads using a contact list they or their partner uploaded that includes info about you. This info was collected by the advertiser or their partner. Typically this information is your email address or phone number."
The list of Advertisers, a feature Facebook added for transparency, is incomprehensible to anyone who isn't an expert in advertising (and even some who are!), and leads to the unsettling realization that, fuck, man, our data is out there and trafficked without our consent and being used by advertisers in ways we have no clue about.

Here's mine. Me. A person who has lived in New York for 20 years. There's a South Carolina real estate agent and car dealerships in Colorado, Arizona, Texas, Michigan, It makes absolutely no sense.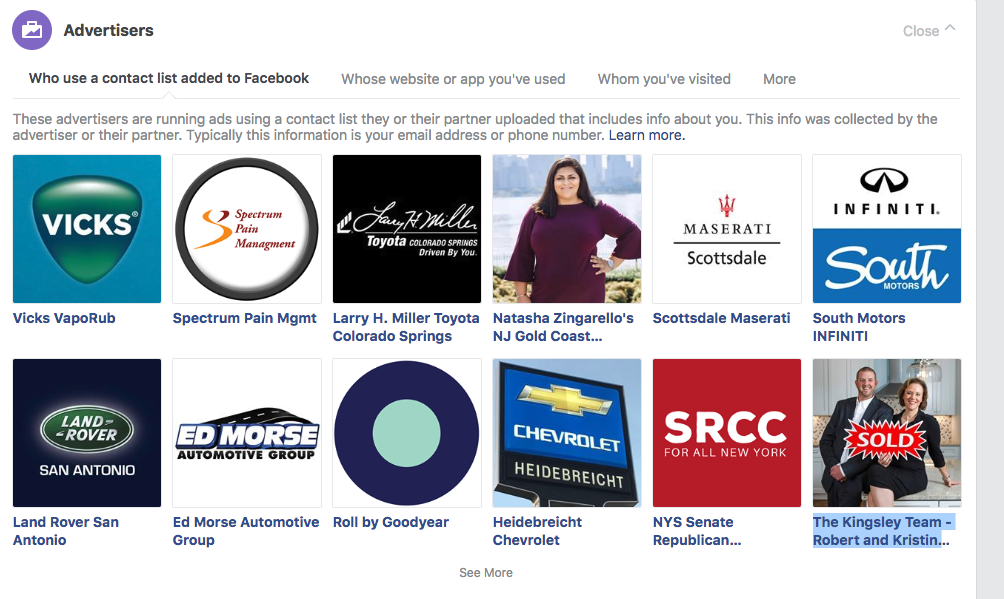 This list is long — you can hit "See More" to scroll past hundreds and hundreds of brand pages. What the hell, right? If you're an adult in the US, you probably see a lot of car dealerships and real estate agents (more on that later) from all over the country. Even a former Facebook executive tweeted about how he was confused by seeing a list of random real estate agents and car dealers in cities he doesn't even live near.