Just look at this beefy boy.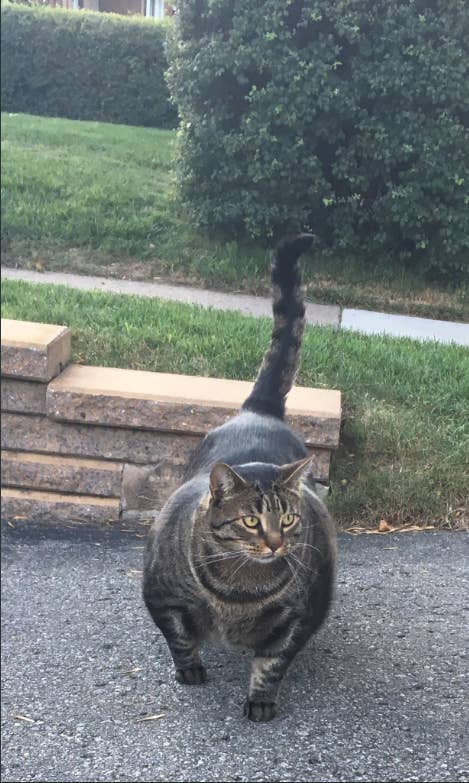 Look at his definition!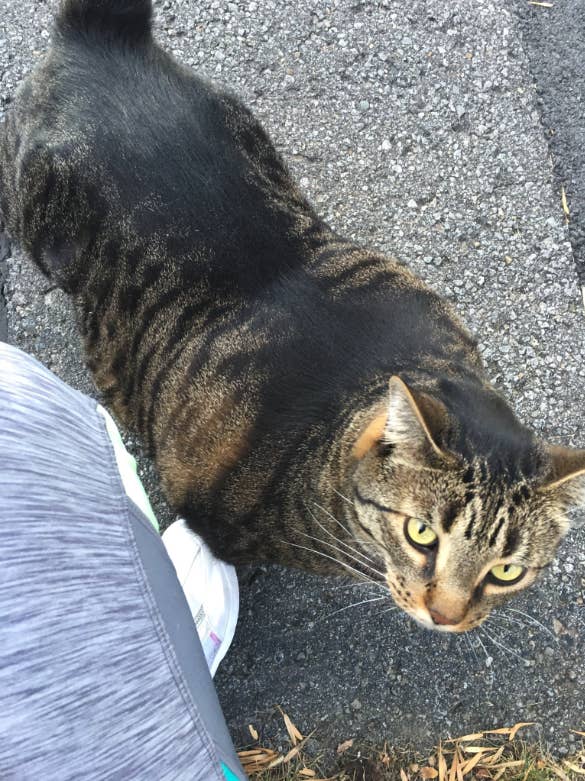 This glorious boy does not skip leg day.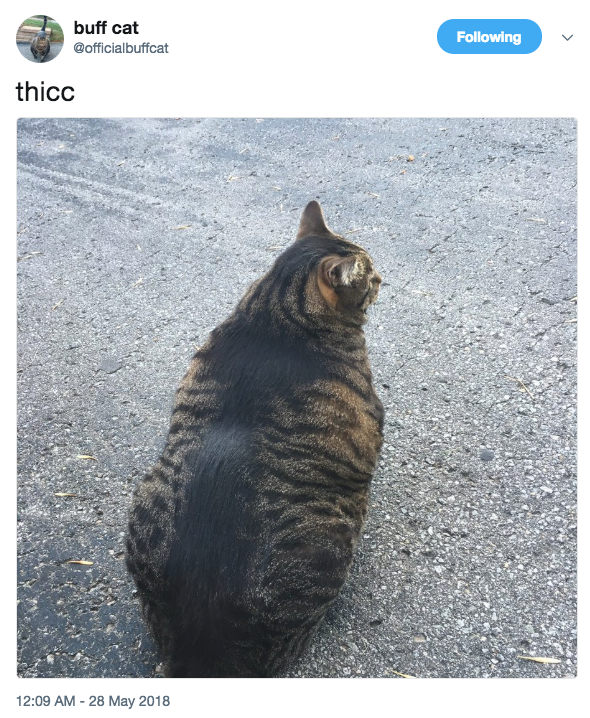 Here he goes!
The Twitter account @officialbuffcat told BuzzFeed News that she is just "a girl who likes petting cats" and she saw Buff Cat in her neighborhood in Quebec, Canada.
Everyone on the internet is loving BUFF CAT!
People love Buff Cat so much they're making memes of him.
*slowly chanting* buff cat. buff cat. *louder* BUFF. CAT. BUFF! CAT!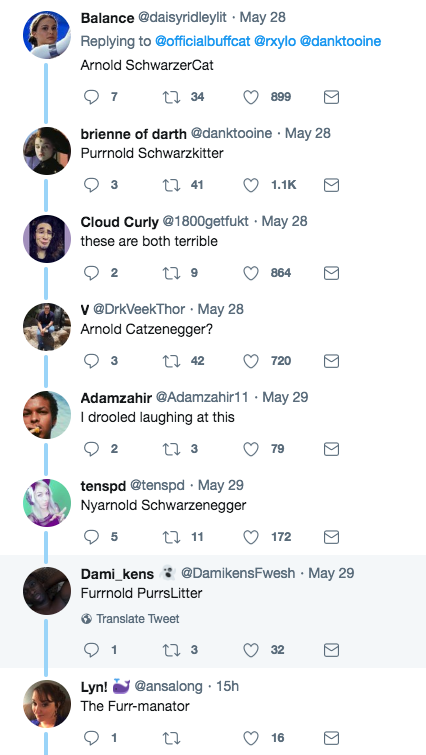 Dr. Dan Smith, a veterinarian in New York, told BuzzFeed News he's not sure if Buff Cat suffers from a genetic muscle condition, but said, "That boy is an absolute unit."
"There is a genetic mutation that's found mostly in some cow breeds that is called double-muscling (look up some pictures, they look fucking swole!) and I've heard of rare cases of it in some dog breeds like Rottweilers and Greyhounds, but never in a cat. This might be the first," he added.
Most importantly, @officialbuffcat, who wishes to remain anonymous, confirmed to BuzzFeed News that yes, Buff Cat was soft.
We'll do whatever Buff Cat says because he's way bigger than me tbh.