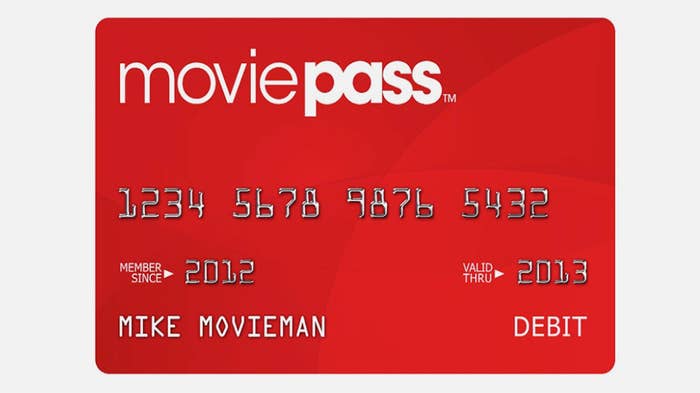 MoviePass is a cinephile's dream: For $9.95 a month, you can see one movie a day in the theater. This sweet subscription has attracted more than 1 million paying subscribers, the vast majority of whom have just signed up in the last few months. Yet all these new eager users are confronting an unexpected customer service apocalypse at MoviePass.
Here's how MoviePass works: You choose your movie, time, and theater through its app, and once you arrive at the theater, the app automatically fills a debit card with the ticket fee, which you then buy at the kiosk. This fall, MoviePass dropped its prices from $30 a month to $10, and the discount combined with good word of mouth drove tons of new signups — they went from 20,000 people before the price drop to 1.5 million today. But there are plenty of unhappy customers.
Chris Joseph purchased a gift subscription for his daughter-in-law as a Christmas present, but she never received a registration email. Joseph tried reaching out to their customer service for help. Weeks passed. Eventually he resorted to reaching out over Twitter.
Seth Carson, a New York resident, signed up on Dec. 18, but never received the debit card in the mail. This is one of the most frequent complaints from new subscribers. He sent several messages to customer service through the app, but never heard back. On Feb. 1, he resorted to complaining on MoviePass's Facebook page, where he got a response.
"It's a shame that I only got attention/response from them by reaching out to them on a public forum where others could see the frustration displayed by hundreds of other users," Carson told BuzzFeed News.
While he waited for his card to arrive, Carson saw Call Me by Your Name, Three Billboards in Ebbing, Missouri, Molly's Game, and All the Money in the World in theaters, paying full price for his tickets.
MoviePass admits it's been overwhelmed by the surge in subscribers. "We have significantly increased our customer support team, increased customer support hours by 1,250% since October, and are continuing to grow that area of the company to meet the increased volume in inquiries from our members," said a representative for MoviePass. "This includes adding phone support, which we are currently testing and expect to open more widely in the near future."
There's an active Reddit community for MoviePass users with over 10,000 subscribers. Most of the talk is about movies and how to maximize viewing, as well as a lot of recent discussion over the decision in late January to drop certain AMC theaters. Lately, there's also plenty of talk how bad the customer service is. In addition to missing cards, Reddit users have more detailed issues: the pass not working for a specific theater or quirks with a theater's loyalty program.

MoviePass has been buried with complaints on social media. On Facebook, some subscribers who aren't getting answers on that platform are encouraging their fellow users to go to Twitter instead. Yet the situation on Twitter is hardly any better, with tons of complaints from angry customers, often saying they've been waiting weeks to hear back.
The flood of angry tweets and lack of customer service even led one passionate MoviePass follower to take matters into his own hands. Carl Washington, who owns stock in MoviePass's parent company, has taken up the cause on his own, searching out people asking for customer service help and replying to them with the customer support phone number, which can be hard to find.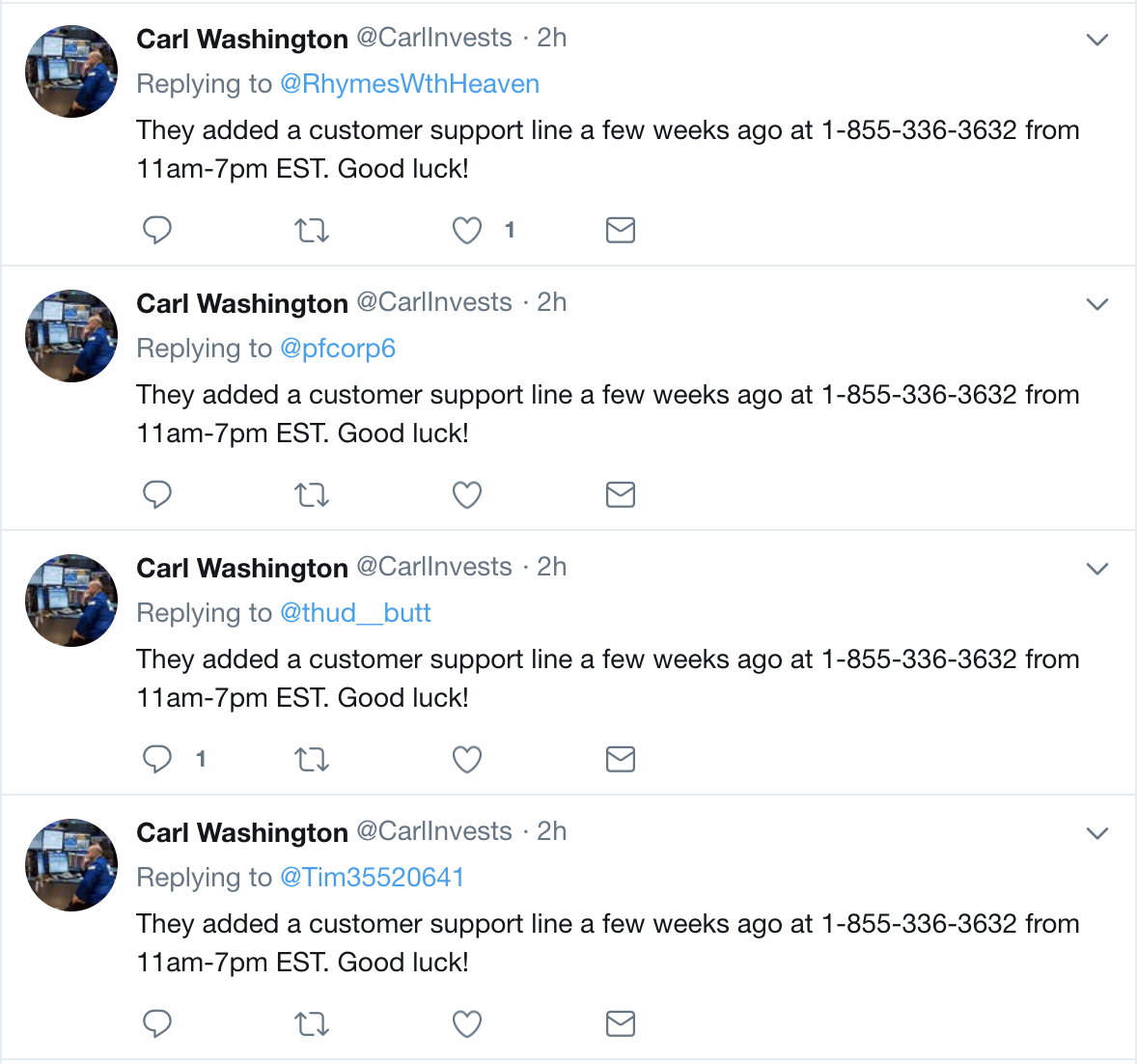 Washington knows that bad customer service can impact the company's bottom line long term. "If people have a bad experience they'll be harder to win back later," he told BuzzFeed News. "Customer acquisition costs will increase longer term."

CORRECTION
MoviePass decided to drop some AMC theaters from its offerings on its app. A previous version misstated this decision.