Here is a pancake that looks kind of like Elon Musk: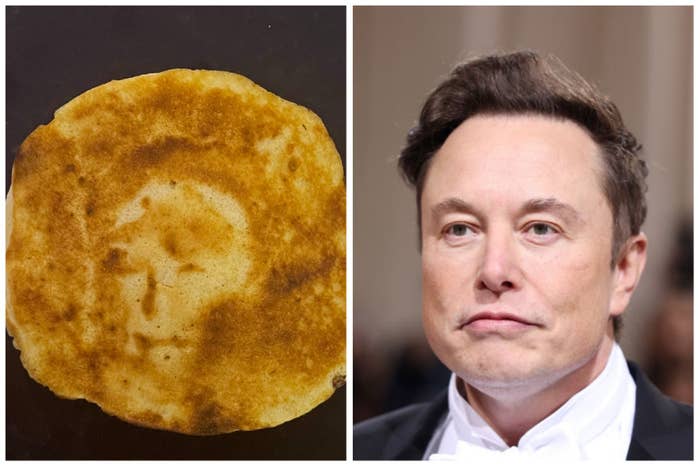 Our world is full of wonders great and small. There's the majesty of a double rainbow over the Rocky Mountains. A baby fawn taking its first steps moments after birth. Or the visage of Tesla CEO and Delaware chancery court's most wanted appearing in a humble flapjack.
The tiny miracle was discovered by Ilayda Şentürk, 21, a cosmetology student in Istanbul, when she made pancakes for dinner. In case you were wondering, the "pancake recipe is a normal, ordinary pancake," she told BuzzFeed News. "I do not have a special recipe."
You might think such an item belongs in a reliquary, but Şentürk is taking a more modern approach: She's selling a photo of the pancake as an NFT on OpenSea. The minimum bid is 2 ETH (around $2,500); currently, there are zero bids.
But a digital version of the pancake is not enough — the actual item is also included. Şentürk has encased the food item in clear epoxy, which (hopefully) will protect it from growing mold or rotting: a non-fungi token. The physical epoxy disc will be shipped to the winner of the NFT auction. Of course, if someone resells the NFT, there's no guarantee that the actual pancake will be included in future trades.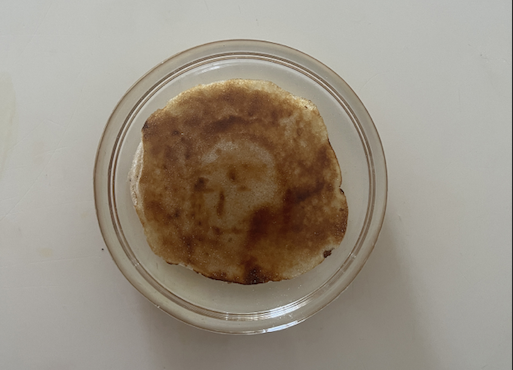 Currently, Musk is still in negotiations to complete his purchase of Twitter, and if a deal is not completed by the end of the month, Twitter's lawsuit will go to court in Delaware. In the meantime, Musk has been tweeting memes about supporting Kanye West, who was banned from Twitter after antisemitic tweets. Şentürk's feelings on the man emblazoned in her pancake are lukewarm. Although she thinks he's smart and successful, she told BuzzFeed News, "I am not a fan of Elon Musk."