Dronestagram Has Turned Into A Pro-Drone Lovefest
A popular Instagram account that shows Google Maps images of drone strike targets has become a forum for hawkish cheerleading.
Artist James Bridle conceived of Dronestagram — an Instagram account that shows satellite images of locations where recent military drone strikes occurred — as a way to remind people of the reality of drone warfare.
Though the intent might have been to point out the horrors of drone strikes on real targets — "to make these things more visible and immediate," as he told BuzzFeed in November — some people view the project as a way to point out successful missions, as indicated by comments like, "America 1 terrorist 0 Love dronestagram," "Get those sand nigers," and "Blast away. Terrorists be gone!!!"
When political art is opened up to comments on social media, there's no controlling the audience reaction — as corporations have learned again and again when their own campaigns backfire on Twitter or Facebook. It can also happen to a well-crafted artistic anti-war statement.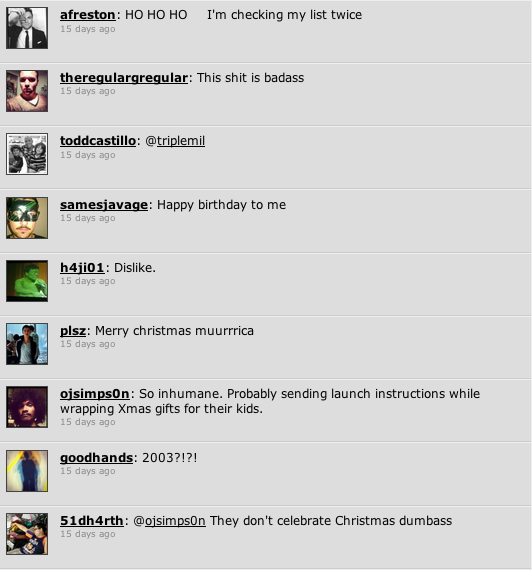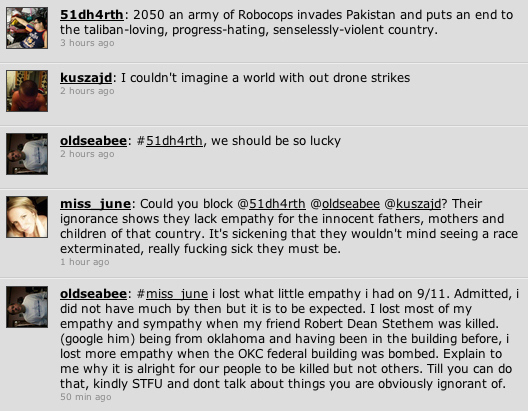 Katie Notopoulos is a senior editor for BuzzFeed News and is based in New York. Notopoulos writes about tech and internet culture and is cohost of the Internet Explorer podcast.

Contact Katie Notopoulos at katie@buzzfeed.com.

Got a confidential tip? Submit it here.