This Fake Donald Trump Jr. Twitter Account Is Tricking People
Lots of people are falling for it.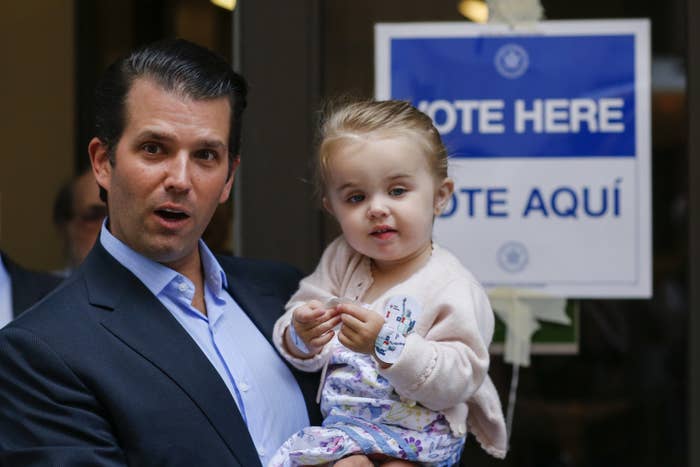 A parody account for Donald Trump Jr. has been fooling people on Twitter, even those who usually know better. Don't be a sucker!
Real account vs. fake account ("Denald," duh)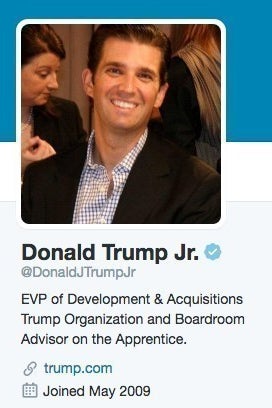 Some of the tweets are obviously jokes:
But plenty of them are unfunny enough to seem like, well, legit tweets from Donald Trump Jr.
It was this tweet today about two anti-Trump GOP delegates that really tricked people:
Senator Mike Lee and Ken Cuccinelli were two delegates involved in an attempt to hold a roll call vote that would change the convention rules to allow to delegates to try to nominate someone other than Trump. It was a kind of a big, chaotic mess. You can read all about it here.
So the idea that Trump Jr. would be calling those delegates out with a threatening phrase like "your careers are finished" seemed like a deliciously inappropriate tweet. Not SO insane that it would clearly be from a parody account, but just a LITTLE over the line – enough to think Trump Jr. was using poor judgment on Twitter at a glance.
Sometimes a bad tweet is too good to be true, and so a lot of people fell for it.
Real Donald Trump Jr. even chastised Raw Story for running with that fake tweet (Raw Story has since corrected its article).