Facebook Blocked People From Just Trying To Have A BBQ
Facebook's spam filter accidentally blocked users from messaging the phrase "what are you guys doing this weekend?"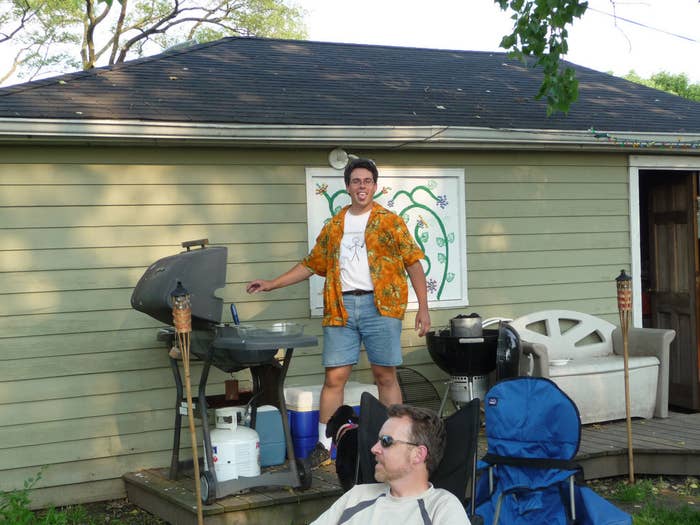 This is America, folks, and that means that today, on the Thursday before Memorial Day weekend, we JUST realized we have a 3-day weekend and completely forgot to make any plans. So now we're scrambling, trying to find at least a BBQ to haul our patriotic asses to and chug some Bud Light Limes after a beach trip falls through and we shrug that May isn't really warm enough for swimming anyway.
So to make those half-assed last minute plans, we take to Facebook to group message our friends. Because it is our American right to do this the half-assed way.
Unfortunately, Facebook is being overloaded by so many lazy Americans in search of a BBQ that the phrase What's everyone doing this weekend? has been flagged as potential spam due to so many people typing it in Messenger at the same time.
When you try to send the phrase "what's everyone doing this weekend?" you get this error: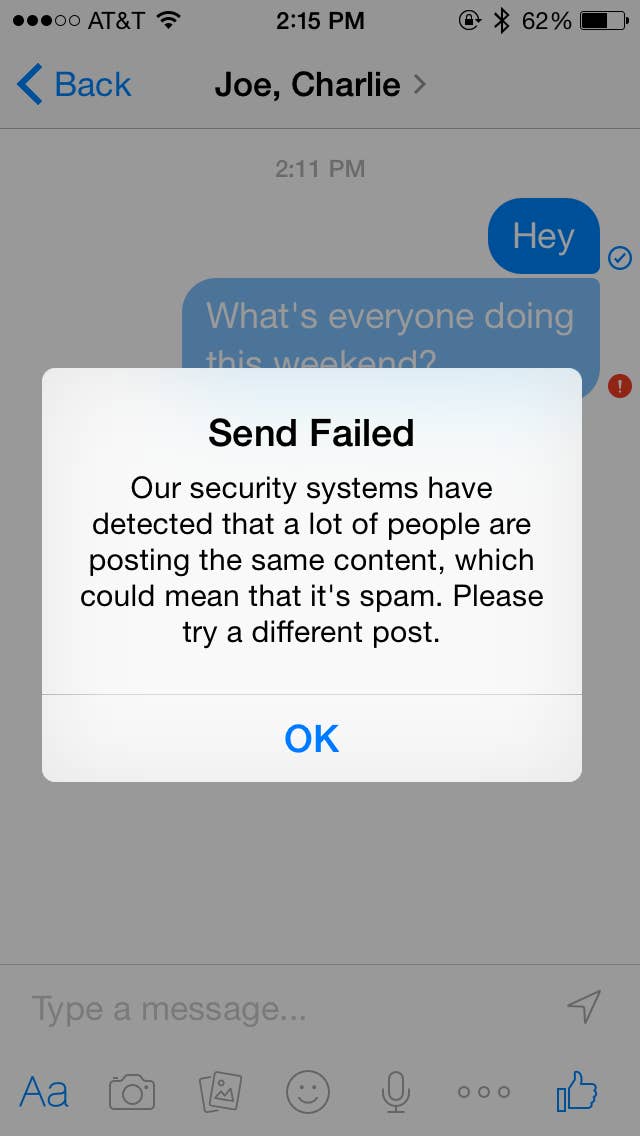 On Facebook for web, the phrase is also blocked in messages (but without an explanation.

There's only one conclusion to be drawn from Facebook's machinations to try to stop us from getting together to celebrate Memorial Day: Facebook hates America.
Or, I guess you could also conclude that they do have a reasonable spam measure in place to stop, you know, SPAM. In this instance, a common real phrase has tripped the mechanism by accident.
A Facebook spokesperson told BuzzFeed News, "we use a variety of systems to help detect and block spam on our site, and part of that work involves identifying patterns that can be associated with spam. This was a false positive and has already been corrected."
My best advice to my fellow Americans is to please write in the comments if and where you're having a BBQ, and also is it ok if I bring my friend? Because it sort of just snuck up on me this year and I don't have any plans.
Katie Notopoulos is a senior reporter for BuzzFeed News and is based in New York. Notopoulos writes about tech and internet culture and is cohost of the Internet Explorer podcast.

Contact Katie Notopoulos at katie@buzzfeed.com.

Got a confidential tip? Submit it here.