Today, Tumblr, the social network for teens and people who like erotica of Sherlock Holmes as a fawn, is launching Cabana, a group video chatting app where you can watch YouTube videos with up to five of your friends. It's fairly straightforward – you can just chat as you watch videos and see your buddies' faces as they react.
Watch YouTube videos with up to five other people: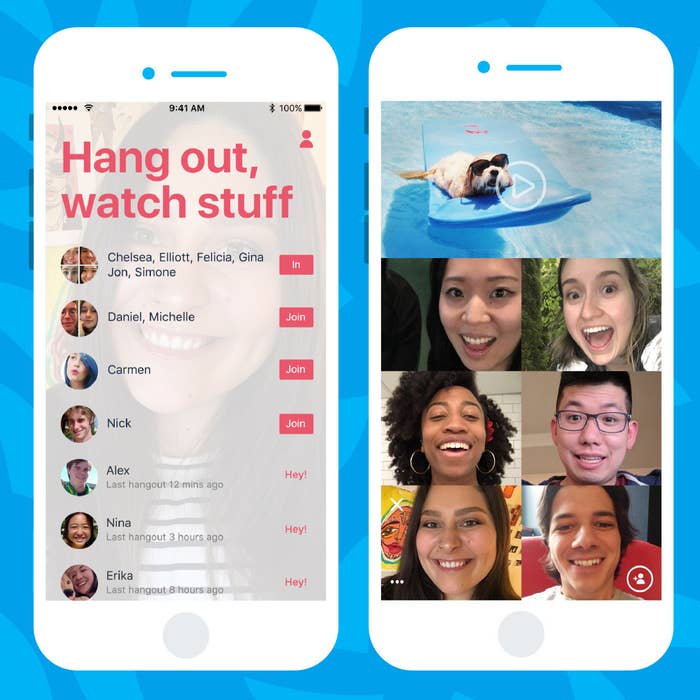 It's the first standalone app that Tumblr has made, and it's pretty different from how Tumblr works. Tumblr is mostly for consuming and sharing stuff in a community of strangers – often anonymous – who share the same interests (say, the same Korean boy band, or drawings of Sherlock with antlers). Cabana is for talking face-to-face with five of your friends.
Tumblr and Polyvore Labs, which are both owned by Yahoo, developed Cabana. Right now, the app doesn't have ads or monetization, but Tumblr CEO David Karp says that will happen further down the line. Which means that Cabana isn't just a fun thought experiment with the Labs team — it's meant to be a much-needed stream of revenue.
Tumblr has had some trouble since Yahoo bought it for a billion dollars in 2013. Last year, Yahoo wrote down Tumblr as a $482 million loss. And a report last week showed that teens are dropping smaller social platforms like Tumblr and consolidating their activity on bigger platforms like Facebook, Instagram, Twitter, and Snapchat. All these networks have made video their priority, particularly livestreaming video. The Verge points out that Facebook is losing interest in Instant Articles [other people's text content] and its latest mantra is "the camera is the platform." Tumblr does have live video, but it's not part of the core Tumblr experience.
BuzzFeed News talked to Tumblr's David Karp and Jason Lee of Polyvore Labs, the team at Yahoo that created the app. [This interview has been edited and condensed for clarity.]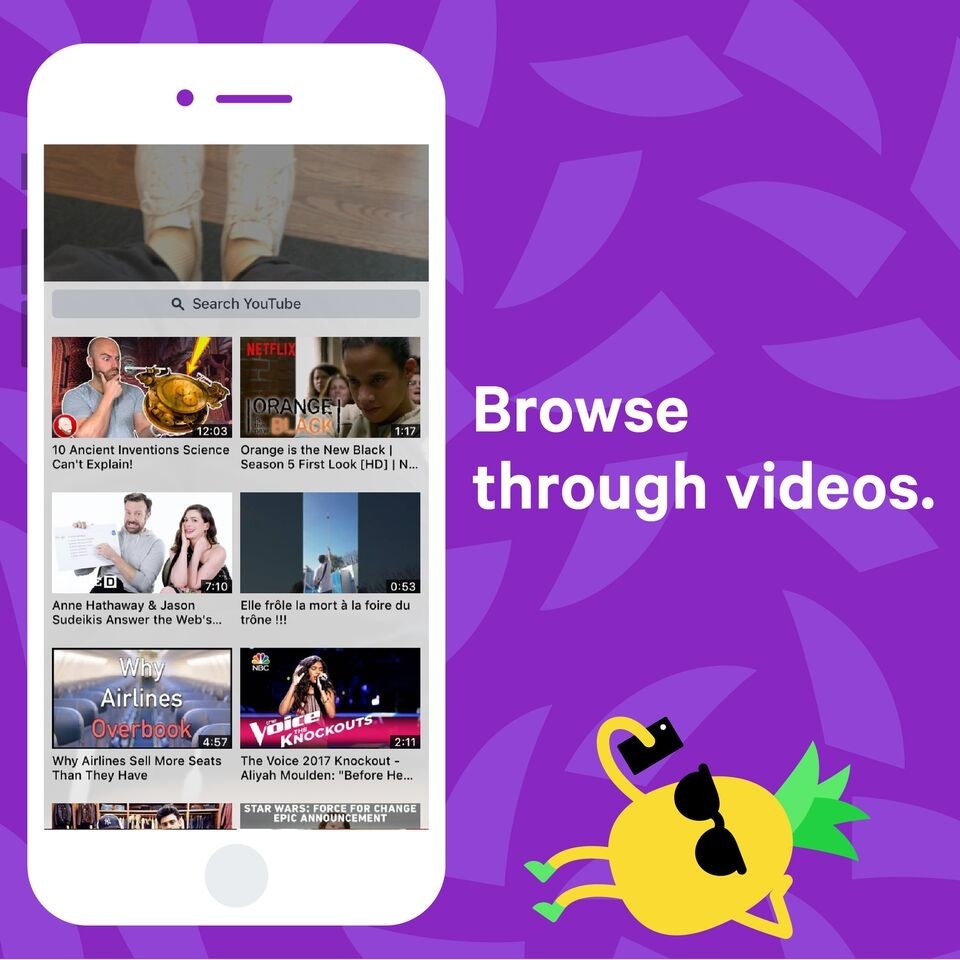 Tumblr has always been a little anonymous and a way to reach people you don't know in real life. Cabana's different — it's for a small group of people who want to see each other's faces. Do you see a shift from anonymous people blasting their stuff out, to small groups of people privately sharing stuff? Is this a new thing, where you want to hang out with six people instead of 600?
David Karp, founder and CEO of Tumblr: Tumblr is not about you going into a room with people that you know in real life and talking. It's about whole communities of people who don't know each other yet coming around the things that they both care about tremendously and getting to know each other. So Cabana is a different approach and way to think about social networking.
I think why Cabana felt so close to the Tumblr community and experience is that so often you're discovering stuff on Tumblr, and you want to reach out to all your buddies and show them this thing that you found. Sometimes a reblog is enough – you just want to put it out there to your followers. But every so often, you find something where you're like, "Oh my god, my girlfriend or my buddy at work or school has to see this, like, right now."
Sure, you can share a video over text or email. But the [better] experience [is] finding that extraordinary video that's fascinating or hilarious or profound, and dragging your friends over to your computer to watch, or pulling it up on your phone and putting it in their faces so they see it. Being there while they watch it for the first time – that experience of watching them experience it for the first time – that's a human experience that everybody's gone through at this point.
That's not really captured anywhere else in any other app on your phone right now. This just gives you a place to do that with all of your best buddies, even when you're not there in person sitting next to each other.
Why a separate app?
DK: Cabana is really an experience based around groups of people who know each other already that are coming together around a thing one of them might be obsessed with but the rest of them haven't found yet. They get to bring their buddies into the know, or be there when their buddies experience it for the first time. That is a pretty differently shaped network than Tumblr is today.
Jason Lee, director of product management, Polyvore Labs: We were doing user testing for Cabana on Tumblr users, and it resonated really well them. When I shared this with David, we both looked at the product and at each other and said, "Well, this is really cool and would fit well under the Tumblr brand and audience," and it snowballed from there.
When Yahoo wrote down Tumblr last year, how did that feel on a personal level?
DK: I think more than anything, I used that as an opportunity with the team to look forward to everything that we still had to do, [that] we're still excited to do and we're working on. Those moments are obviously always frustrating and bruising; we've had plenty of those in our 10-year career here, but not enough to slow us down or discourage us from everything that gets us up every morning and gets us excited to be working on this product and community.
Do you think that enough time has passed since 2 Girls 1 Cup that a whole new generation is ready to experience it on Cabana?
DK: Well, I think that's a pretty weird example. I can happily say I was never on the giving or receiving end of that video at any point. But yes, it's that broader experience of wanting to see how your friends react to a thing that's hilarious or hugely profound. Or if a video is going viral, and you want to be the person who shows your friends first.
JL: One of the first videos I showed David when we were testing this was one of those "fail" compilations, and we just sat there laughing together. We're on different coasts, but we're synchronistically watching this video, and we're laughing at the same times. It was no different than if we were in a room together and watching something on a bigger screen.