Who Is The Worst Pile Of Human Garbage In The Demi Lovato Game?
Your crappy little sister, Sam, or that bitch Maria?
Hello. I am a grown woman who doesn't play video games but am OBSESSED with the Demi Lovato mobile game. It's like Kim K's game (my one other love) but more drama and less clicking on blue stars.
Here is what happens in the game:
You get to live your dreams and go on tour with Demi, who for some reason always does this pose while singing: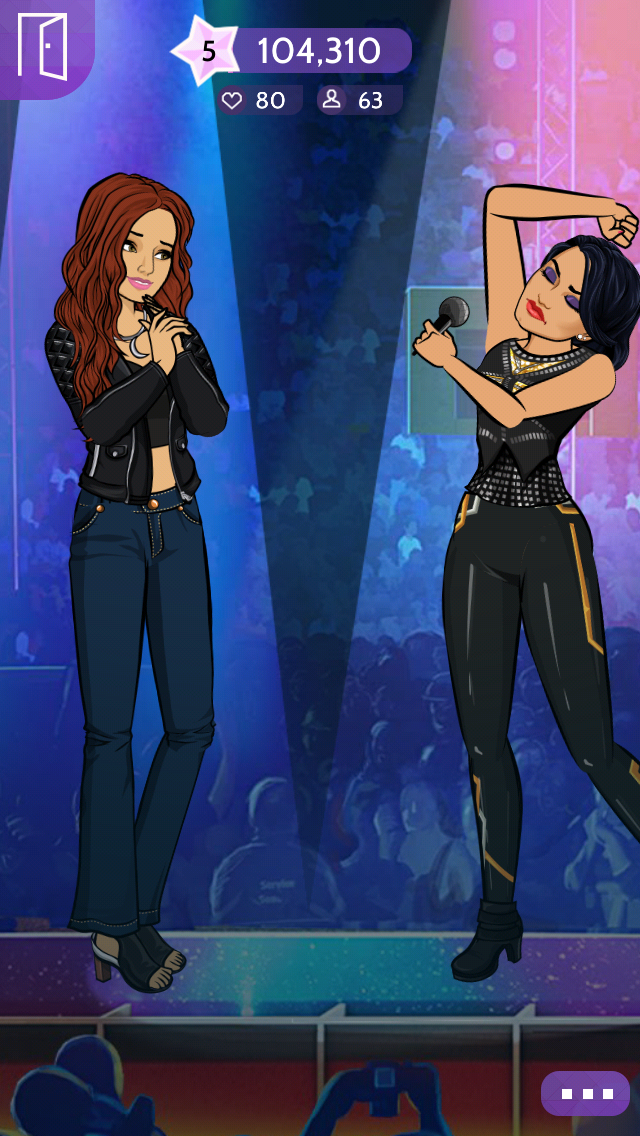 Your life is basically shit and Demi doesn't really care and kind of taunts you.
Basically all this stuff happens and it is super stressful:
There are 3 main people trying to fuck with you: Sam (your ex), Callie (little sister), and Maria (piece of shit backup singer). The question is, who of these is THE WORST?
Let's start with your erstwhile ex, Sam.
At first you're so sad because Sam dumps you when you go on tour, even if you try to save the relationship.
But then he busts back in and ruins everything!
And then he BUSTS BACK IN.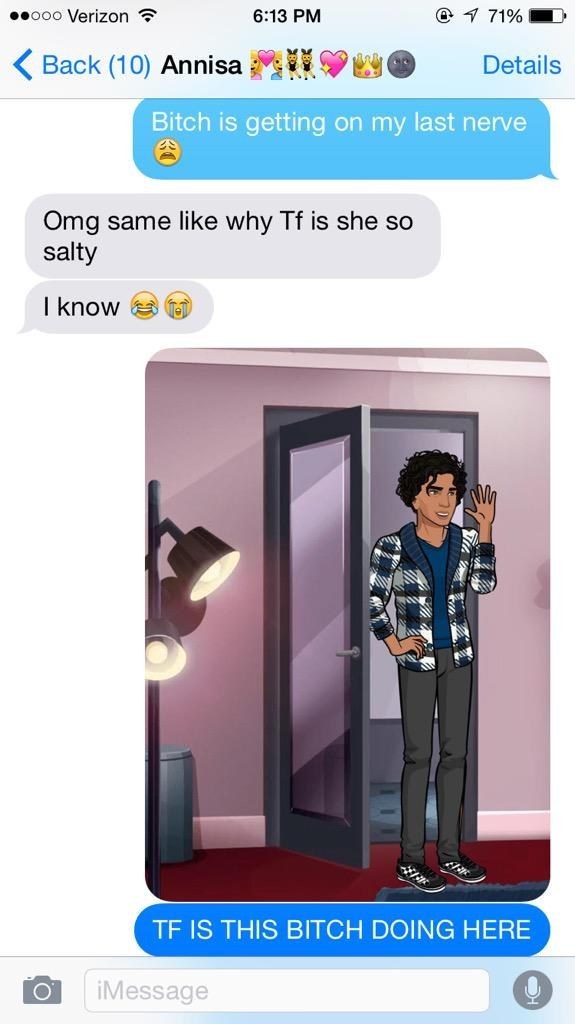 Sam. Go away. I am trying to flirt with Alex.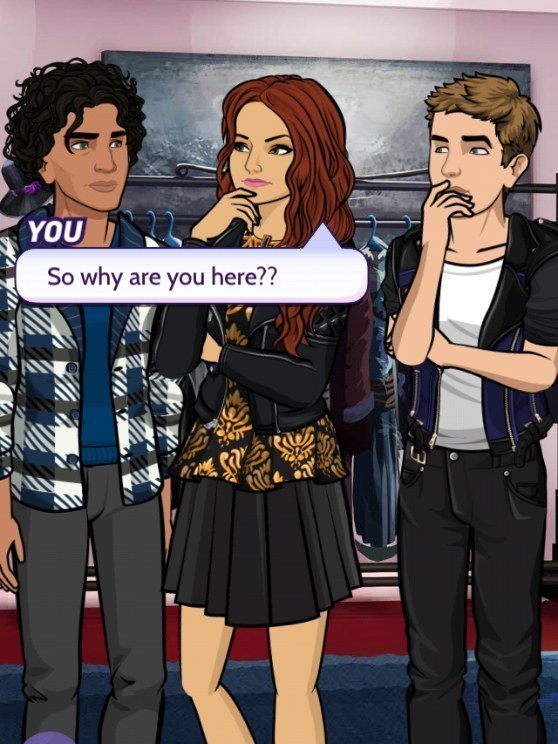 NOT NOW, SAM. ARE YOU KIDDING ME.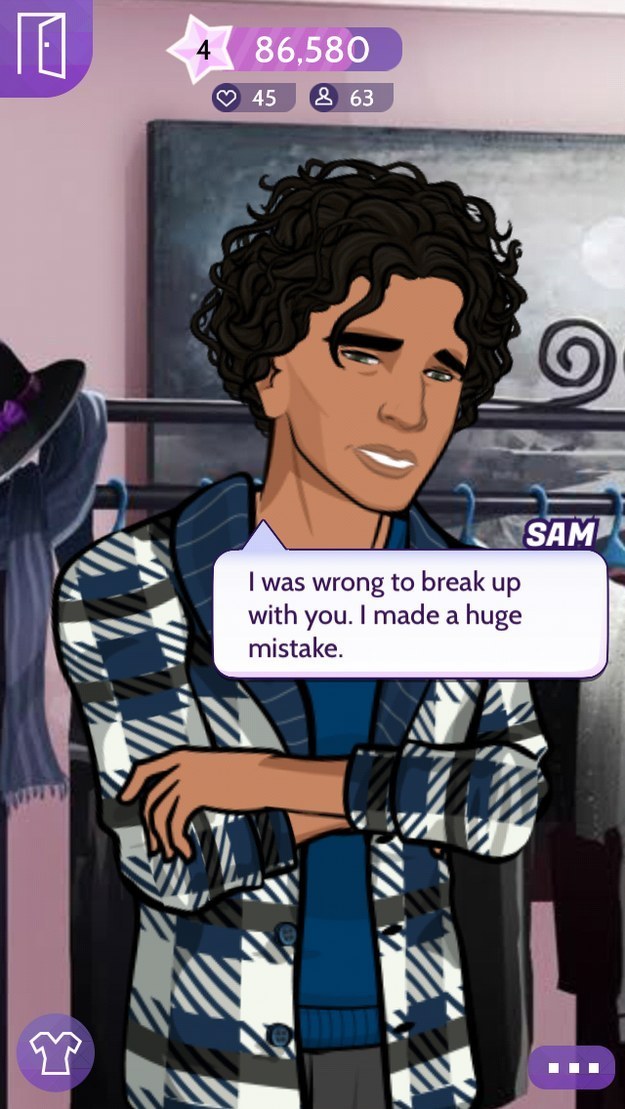 Next, let's talk about Maria, the backstabbing backup singer who "OILSPOTS" you (is that a real term or did Demi just make it up?
She is to the Demi game what Willow Pape is to Kim K.
Ok let's talk about Callie, your annoying little sister who throws a FREAKING FIT when you move to LA without consulting her.
Everyone hates Callie.
She causes serious problems between you and Demi and makes you look bad on TV.
Ok, we're not even going to get into this bitch.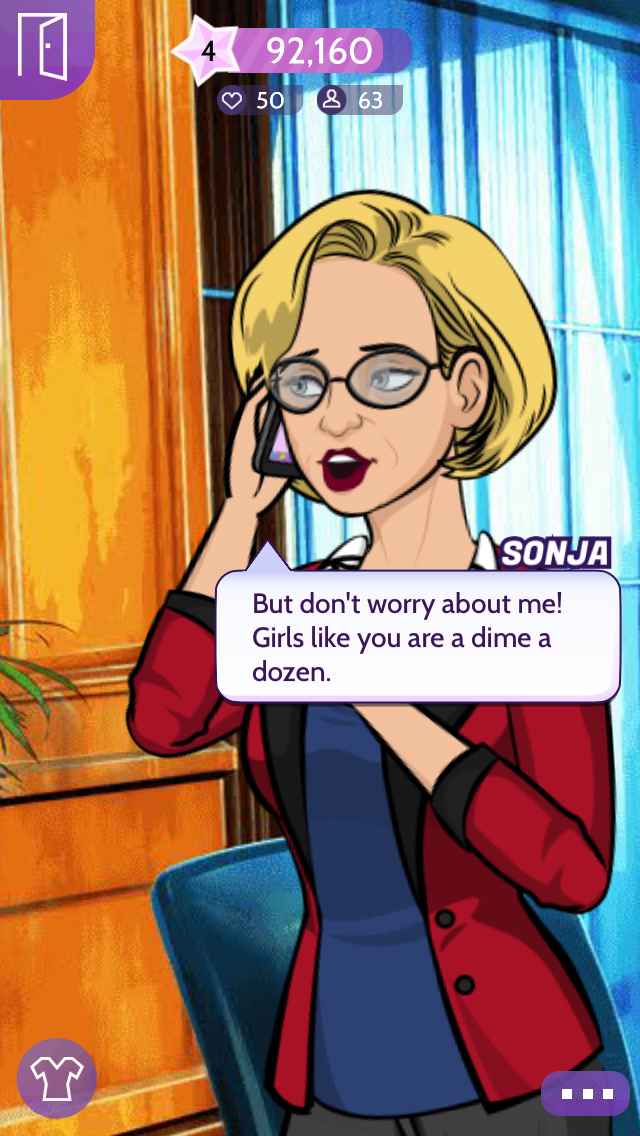 So now for the big question. Think really hard......

Oops. Something went wrong. Please try again later
Looks like we are having a problem on the server.
Who is THE WORST?

Katie Notopoulos is a senior editor for BuzzFeed News and is based in New York. Notopoulos writes about tech and internet culture and is cohost of the Internet Explorer podcast.

Contact Katie Notopoulos at katie@buzzfeed.com.

Got a confidential tip? Submit it here.