Checking In On Our #FollowATeens
Everyone's following a random teen on Twitter. Let's see what they've been up to.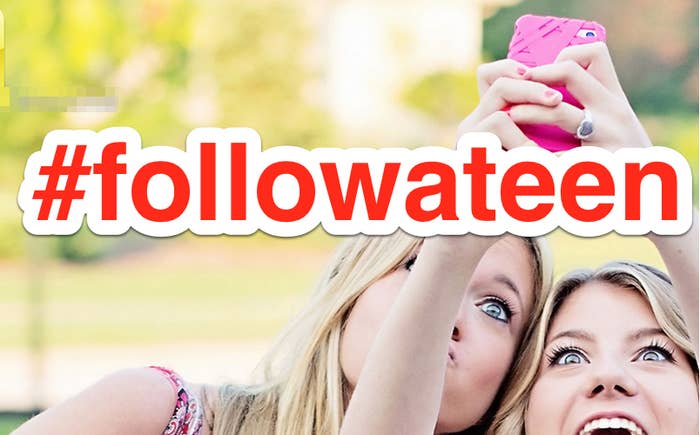 The #followateen movement is in full swing, and it's time to check in and see how our teens are doing. The idea behind #followateen is simple: find a random teen on Twitter, follow him or her, and update us about their teen lives. David Thorpe (@Arr) came up with the idea back in 2011, and just a few weeks ago brought it back.
The New Inquiry's Helena Fitzgerald wonders if this is creepy. Well, madam, I did not come here to The Internet Dot Com to be called a creep just for attempting to quench the thirst of my decrepit old throat caked in the dust of three decades with the refreshing aqua vitae of joyful teen exuberance.
Fitzgerald decides that Twitter is all a big creepfest anyway, and that #followateen is okay partly because it shows the rest of us Olds how it's done:
The social internet is determined by teenagers. Our use of the medium and all its memes and codes and approved and appropriated and habituated constructions and formal devices are all adapted from the language of teenagers using the internet. The Twitter account of a 16-year-old complaining about homework and boys can be seen simply as the true and correct use of Twitter.
Let's see what everyone's teens have been up to.
Katie Notopoulos is a senior reporter for BuzzFeed News and is based in New York. Notopoulos writes about tech and internet culture and is cohost of the Internet Explorer podcast.

Contact Katie Notopoulos at katie@buzzfeed.com.

Got a confidential tip? Submit it here.