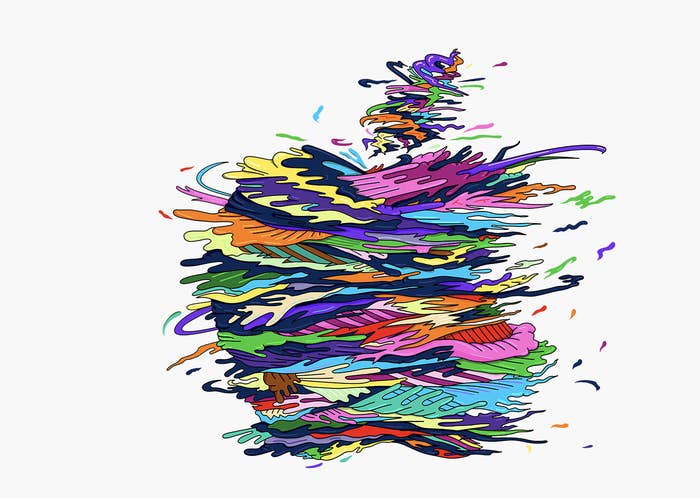 Apple held its second product event of fall 2018 in Brooklyn, New York, on Tuesday, Oct. 30. This is the first time Apple has hosted such a gathering outside the Bay Area.
The company debuted the next iteration of the iPad Pro, which featured smaller bezels and supported Face ID, Apple's facial recognition authentication system, and starts at $799. It doesn't have a headphone jack, so you'll either need to buy a dongle or use bluetooth headphones. And iPad Pro works with Photoshop now.
Also for iPad users: the Apple Pencil now charges wirelessly and magnetically sticks to your tablet so you don't lose it, which is helpful.
Also announced: long-awaited updates to the MacBook Air. The new $1,199 laptop features Retina Display, Touch ID, and more speed. These are welcome upgrades to the Air, which hasn't been updated since 2015.
And there's a new and more powerful Mac Mini, which is "a beast on the inside," for $799.
Here's everything you need to know from Apple's Brooklyn event.
Lana Del Rey closed out the event with a performance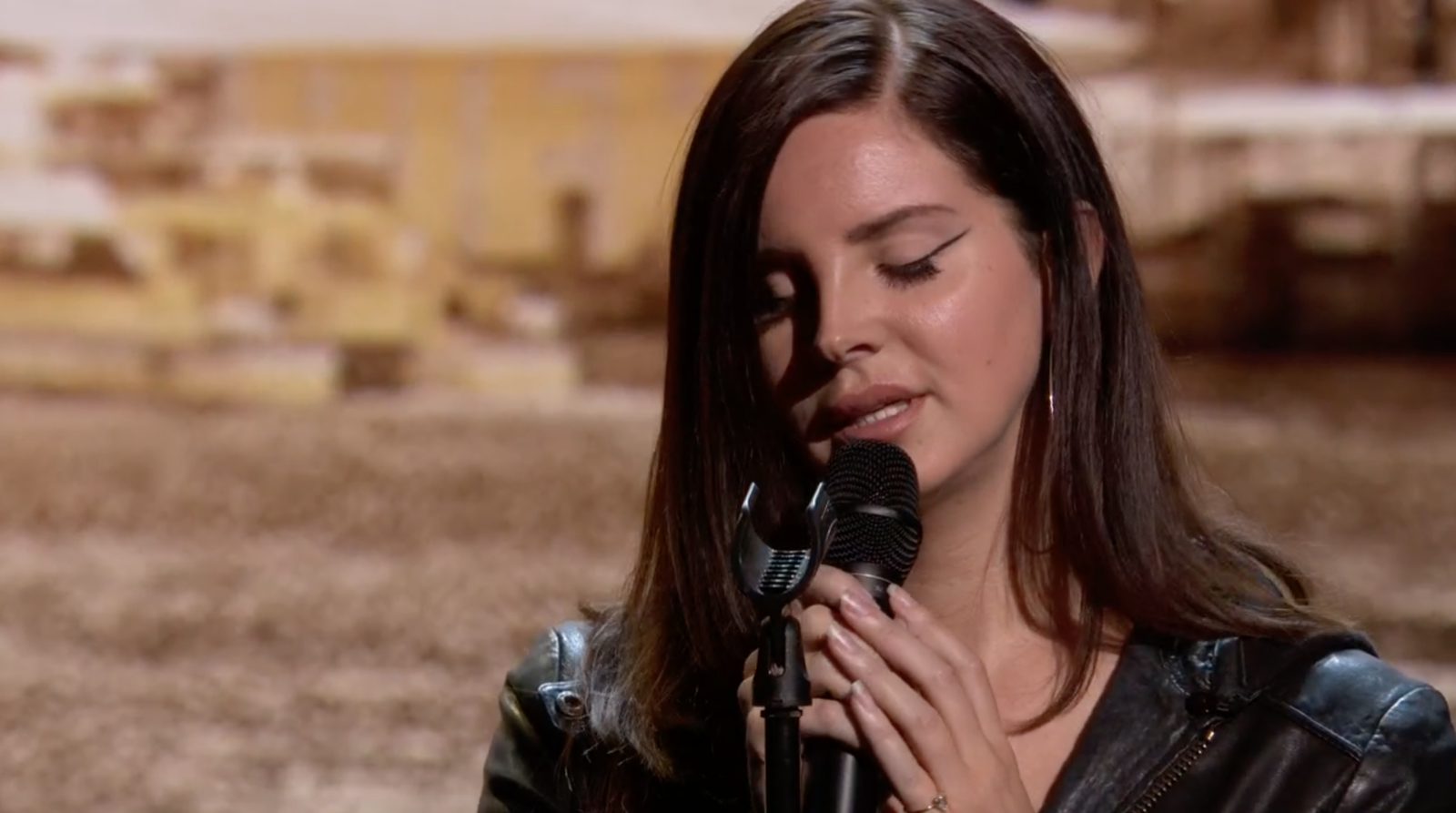 In the final scene of an uncanny act of Brooklynsploitation (during which there are more cheers for the Golden State Warriors than the Brooklyn Nets in a basketball game demo; and images of a nattily dressed man sketching the Manhattan Bridge, perched precariously on some construction scaffolding; and eager, young creatives using the Apple Pencil on fire escapes), a performance from Lana Del Rey closed out the show.
She said she can't announce the name of her new album because "they told [her] not to swear."
Photoshop for iPad Pro is here
Photoshop for iPad Pro was already announced in October. The demo shows someone using the Apple Pencil to touch up and zoom in really deeply. It's "reimagined for touch." With Project Aero, an augmented reality app, you can create a cool 3D drawing with Photoshop.
CORRECTION: The name of the AR software, Project Aero, was misstated in an earlier version of this post.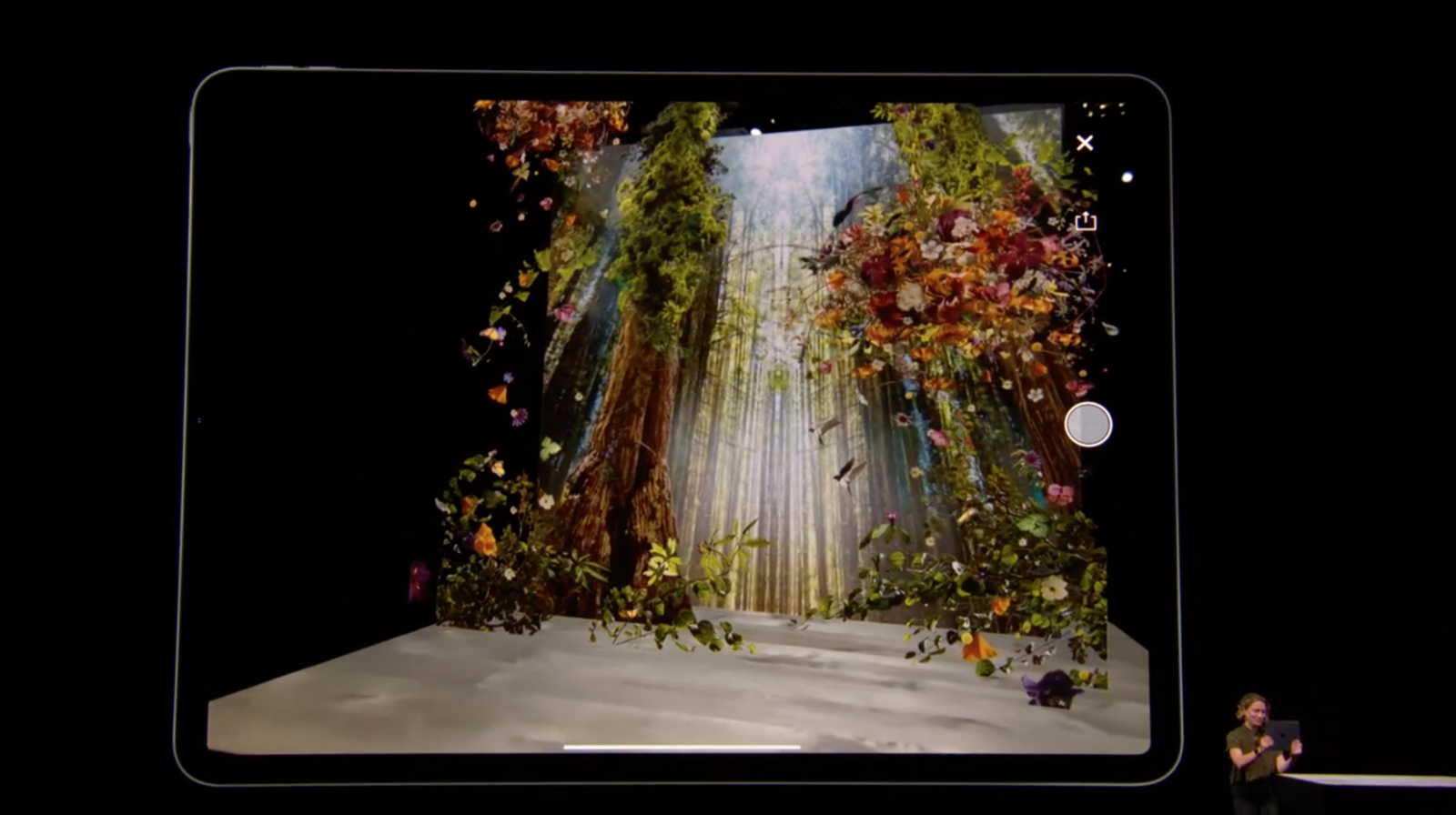 Apple Pencil has a few updates
Ah, the pencil! It magnetically sticks to the top of the iPad so you don't lose it. It also pairs and charges wirelessly when you have it stuck up there. Small changes, but helpful.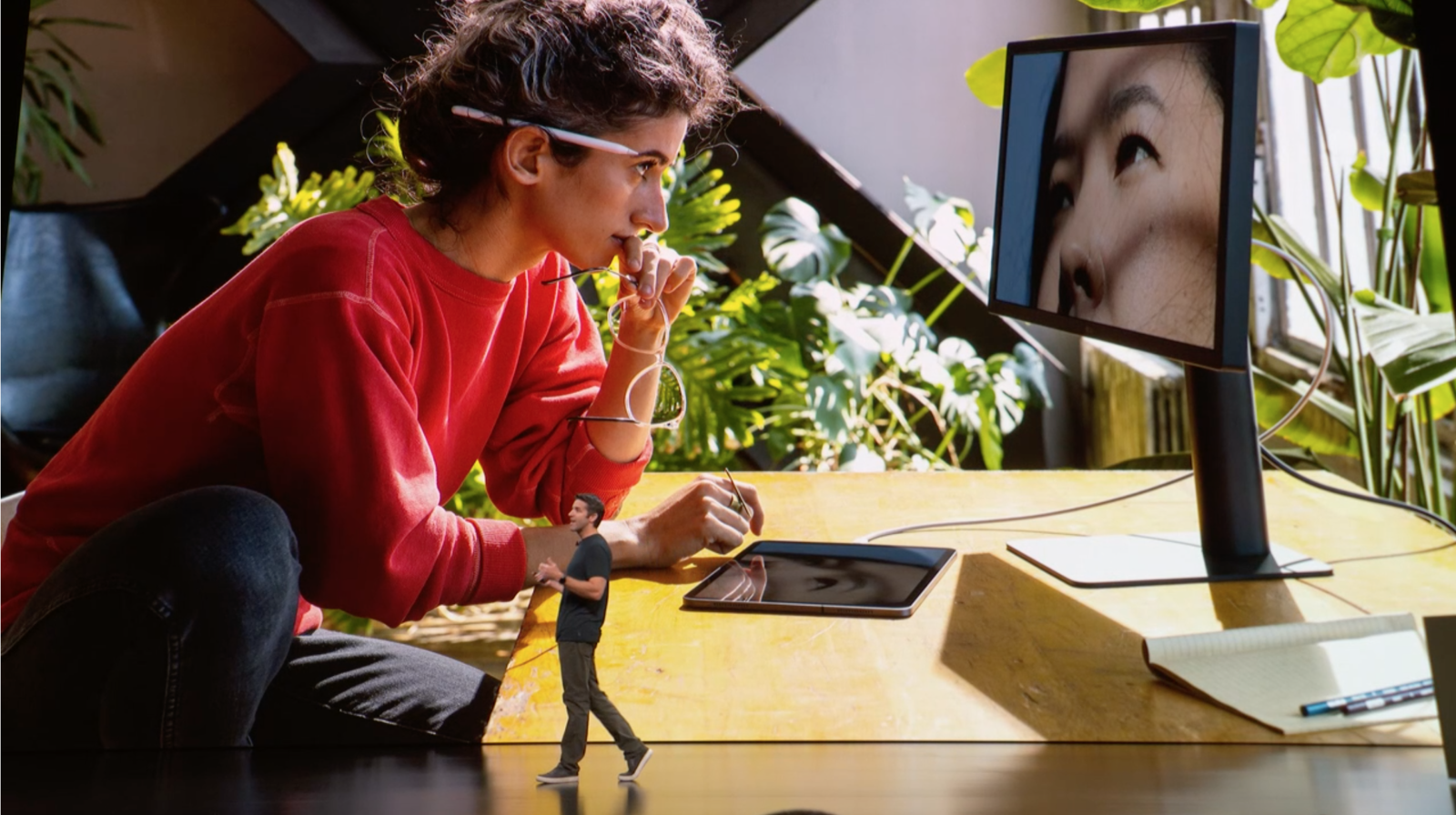 There's a brand-new iPad Pro with a Liquid Retina display starting at $799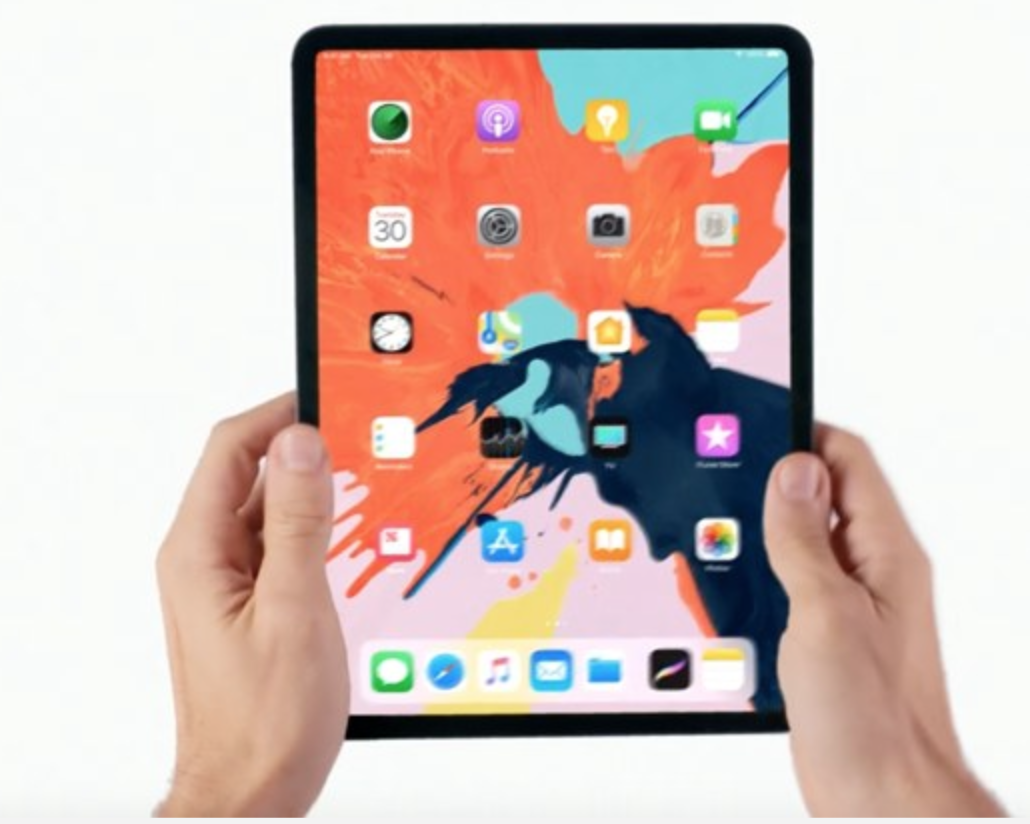 The iPad Pro has been completely redesigned with a screen that stretches from edge to edge. The home button with Touch ID is gone — it's been replaced with Face ID. The iPad is 15% thinner than before, and the two new screen sizes are 11 inches and 12.9 inches, roughly the size of a sheet of paper.
It runs off an A12X chip, which was described as "a monster" onstage. It's Apple's fastest mobile processor so far. The company claims it's faster than 92% of all laptops sold!
You can also charge your phone from your iPad, which is kind of cool, via a USB-C connector (the Lightning port is gone).
You can order one today, and it will be out on Nov. 7.
CORRECTION: The new iPad has a USB-C connector. An earlier version of this post inaccurately described the charger on the device.
New classes are coming to Apple's retail stores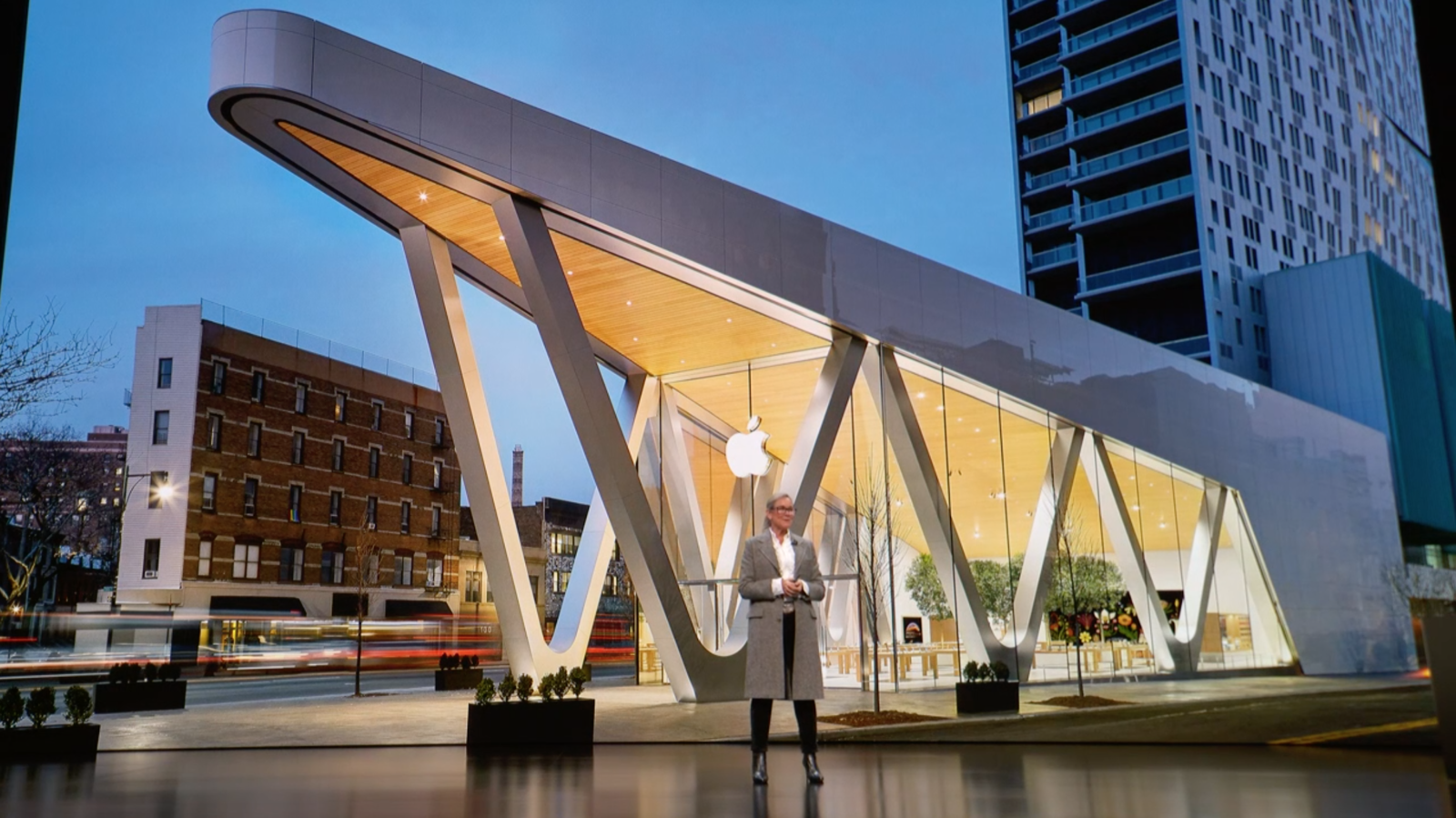 There are 18,000 sessions per week at the Apple Stores, and a big learn-to-code initiative in Europe. Today, Apple announced 60 new sessions (classes) covering design, video, and AR; a class for family photos; drawing treehouses with an architecture firm; a course for the new Final Cut Pro; and a Logic Pro music course.
The new MacBook Air costs $1,199 and has a retina display
"It's time for a new MacBook Air," said Tim Cook onstage.
It's been eight years, so…about time! We FINALLY get a Retina display — and a lot more, according to Cook. Made of 100% recycled aluminum, the new Air has 50% thinner bezels, four times the resolution, 4 million pixels in the screen, and 48% more color. It also employs Touch ID to unlock the computer and to use Apple Pay. And it's available in two new colors — space gray and gold — besides the classic silver.
Orders begin today. It will be available on Nov. 7.
An update for the Mac Mini
The Mac Mini is a "beast on the inside." A performance that's five times faster, 64GB of memory, up from 16GB, and a flash storage up to 2TB. More ports! It starts at $799.