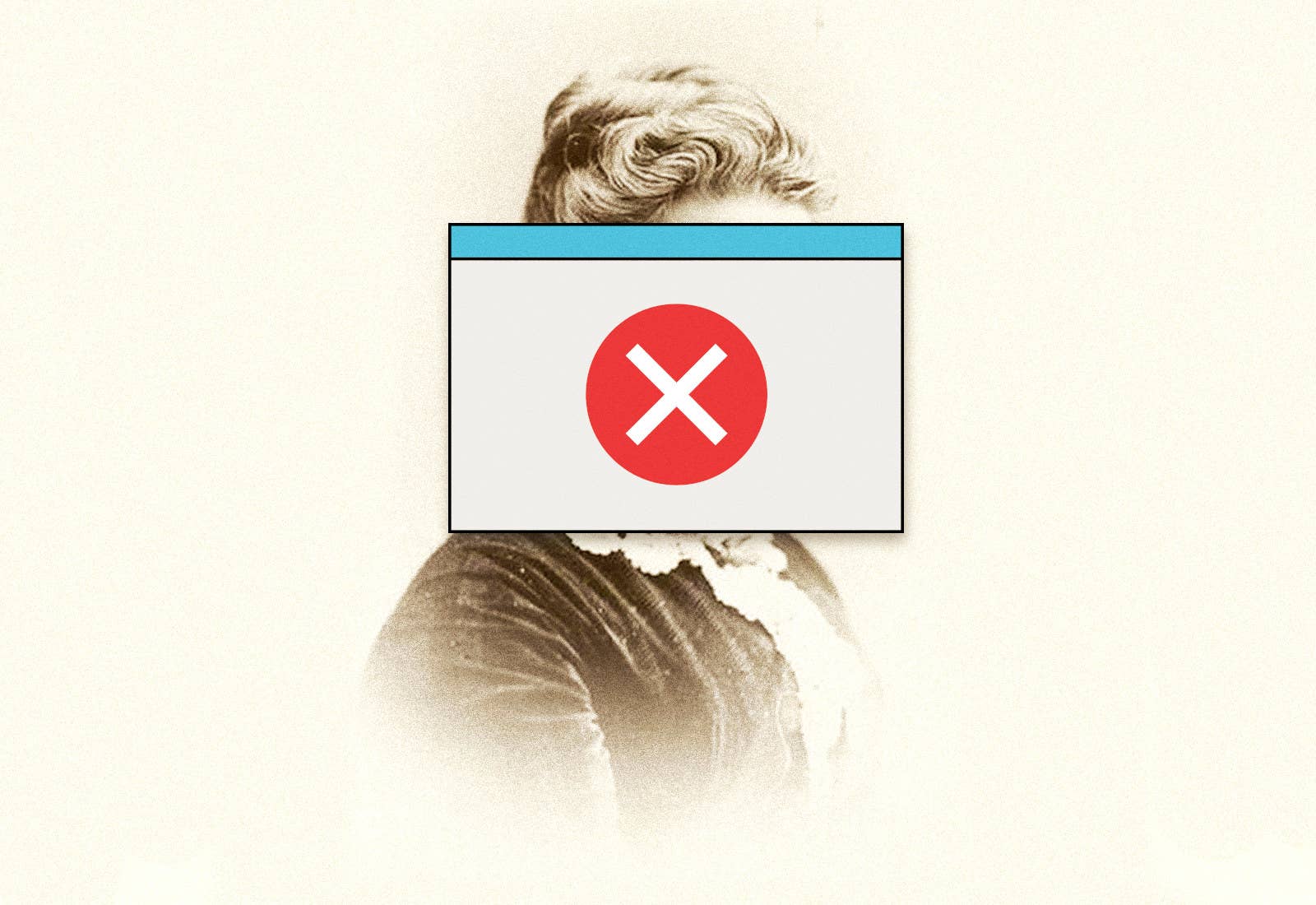 I know that Michael Peck, my great-great-great-grandfather, died on July 14, 1922. I know this because last October I visited the cemetery in Cornwall, New York, to find the date on his headstone. I had been searching for information on Michael for almost a decade on Ancestry.com, but never found any information about his death. Had I waited until a few weeks ago, I could have saved myself the trip upstate. Ancestry finally added the New York State Death Index for 1852–1956 to its collection, and I would have found Michael's date of death with a few clicks of a mouse.

This new archive on Ancestry, however, was added under questionable circumstances, one genealogist claims. Brooke Schreier Ganz, the founder of the nonprofit group Reclaim the Records, has filed a lawsuit against the New York state agency handling the records, calling into question whether it engages in backroom dealings or preferential treatment with Ancestry.
According to the lawsuit, "although the same Records Access Office at [the Department of Health] handled both [Freedom of Information Act] requests, the timeline and procedures followed throughout the process for Ms. Ganz and Reclaim the Records was different than it was for Ancestry.com."
"This is public data, it's paid [for] by our taxes and housed in government buildings."
Reclaim the Records says in its lawsuit against the New York Department of Health, which manages the death index, that it made its request before Ancestry but was met with a slow response from the state and quoted a questionably high cost to retrieve them. It is now suing for documents "shedding light on why and how [the Department of Health] was able to respond to Ancestry.com's request for the Death Index microfiche, with the production of digitized copies" in such a short period while the group's request for the same records was delayed.
Reclaim the Records' mission is to petition state, federal, and city record keepers to hand over historical archives that are of interest to genealogists and put them on the internet for people to see for free. Things like death records and marriage certificates over 50 years old are — legally — open to the public, but often require showing up at the building where the records are kept.
"Too many government agencies and archives have long treated genealogists as if we were asking them for a favor when we ask to see their records — our records — rather than recognizing their responsibilities to the public under the law," the group, which is funded by donations, states on its website.

Companies like Ancestry.com do the exact same thing, but Ganz wants those public records online for free — not behind a paywall.


Ganz started the group in 2015 after becoming frustrated waiting for New York state records she was searching for to research her own family tree. She knew they existed in state archives, but they weren't being digitized and made easily available to the public. So she started using freedom of information laws, which make government records available to the public, to force the local government to open its vault of genealogy records.
So far, the group has successfully gotten state records from New York, New Jersey, and New York City (the city has a records archive separate from the state). In NYC, they're currently working on making old records that go back to the Dutch colonial era, starting in 1670, available to the public.
Ganz says her mission is to help fellow genealogists, but she also sees it as a David and Goliath battle over government records. "It's clear that there are some companies that are making huge profits by privatizing public data. This is public data, it's paid [for] by our taxes and housed in government buildings," she told BuzzFeed News.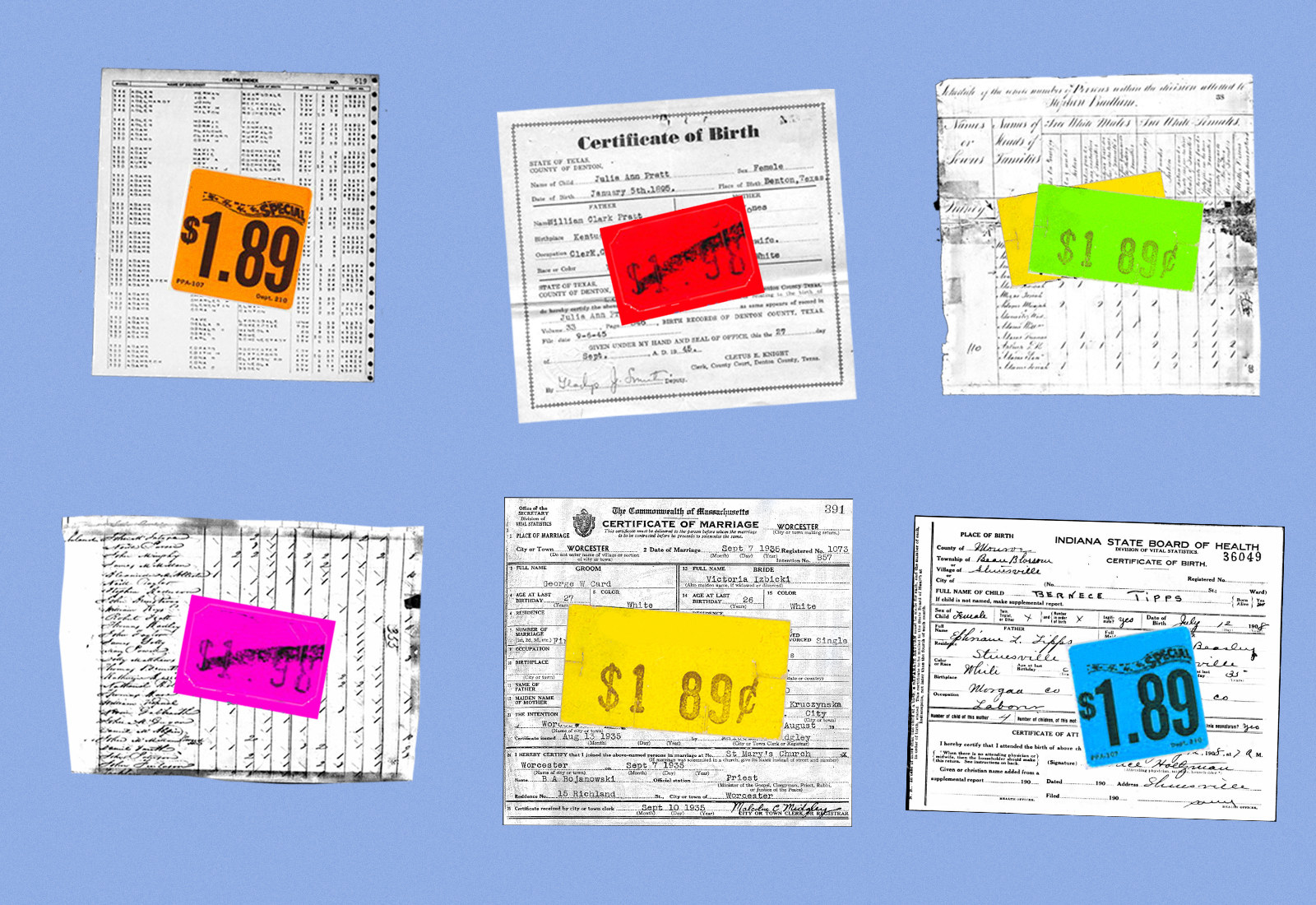 The Business of Records
DNA testing gets all the attention these days — from shining light on your ethnic background to identifying serial killers — but for real genealogy buffs, searching for the paper trail in old censuses, wills, and marriage records to build a family tree is a hobby that they will happily spend money on for years.
Ancestry's US-only records subscription starts at $198 per year, and its most expensive plan with worldwide records access plus newspaper and military records is $398 per year. In 2017, Ancestry had 3 million paying subscribers and $1 billion in revenue.
While some records can be found for free on sites like FamilySearch.org (which is sponsored by the Mormon church), Ancestry simply has, well, more of them, to justify the cost. It also has records that aren't from the government — Ancestry recently announced it's collaborating with a historical society to digitize records from the Catholic Church in the Boston area. It has other nongovernmental records, like phone books and yearbooks, and from groups like the Daughters of the American Revolution.
"There are really difficult decisions we make about access to historical records every day."
In September 2018 alone, Ancestry added six new records collections, including marriage records 1837–2015 for several counties in Texas; New Jersey Marriage Index 1901–2016; and Beaver County, Pennsylvania, tax records from 1832–1925.
The way Utah-based Ancestry obtains these collections varies. Sometimes a representative from Ancestry will reach out to a local government archive or historical society and offer to take on the costs, labor, and machinery needed to scan and digitize their records. For a local archive with a tiny budget, the digitizing costs could be absolutely prohibitive. Scans or photographs of the historical records must be taken with expensive equipment. Then all the information has to be transcribed by actual humans so that the names, dates, and locations are searchable digitally.
Liz Tice, president of the Willamette Valley Genealogical Society in Oregon, told BuzzFeed News how Ancestry approached them with an offer to digitize their records, which were added earlier this year: "They hired someone to do it at the library, filming our collection and the Oregon State Library's. They had the [exclusive] right to put the images on their website, and we couldn't do anything with the images on the internet for three years. In exchange we received a copy of the scanned images and access to Ancestry.com." Although no money changed hands, Ancestry donated the scanning equipment, including computers and monitors, to the group.
Ancestry also recently digitized the Wisconsin Historical Society's collection of state censuses from 1855–1905, and did a similar arrangement where Ancestry did the digitization for free, but asked for a three-year exclusivity window (with free access for state residents through its Ancestry Library Edition). Simone Munson, a librarian and archivist at the WHS, says groups like hers think carefully about making deals with Ancestry, where their records will be only available online for Ancestry's paying customers. "We realize that there's barriers for a lot of people to come in person to our archives, so we understand that [getting it digitized to be searchable online] might have to mean putting it behind a paywall," she told BuzzFeed News. "There are really difficult decisions we make about access to historical records every day."
Reclaim the Records v. New York State Department of Health
New York's Freedom of Information Law (FOIL) requires that a wide array of government documents — ranging from police reports to the governor's daily visitor logs — must be made available upon request by the public. In 2016, Reclaim the Records issued a request to the Department of Health for the 1880–1952 death index through FOIL.
A death index has only the names and dates of deaths and the location number of where to find the full death certificate — it's not the full death certificate, which has more information, like cause of death and mother's birth name. New York's official death index is located in Albany on a bunch of rolls of microfiche, and to fulfill a FOIL request, those microfiche rolls need to be scanned and digitized, which takes time and effort.
There was some back and forth between Ganz and an official at the DOH over several months about how the scanning would take place. The DOH quoted a fee of $152,000 to have its own scanner do the work, which Ganz called a gross overestimate.
"State agencies generally have a preference for large corporations..."
Then unexpectedly during the process, the Department of Health told Ganz she didn't need to worry about all the scanning or the fees: Someone had already done the scanning and they would send over a drive with the images.
That someone turned out to be Ancestry. It had issued its own FOIL request, months after Reclaim the Records filed its request, and digitized the files.
An Ancestry representative told BuzzFeed News they are "often asked to support government entities with records collection. In 2017, the New York Department of Health requested that Ancestry create digital images of the NY State death indexes from fiche. Ancestry created and provided a digitized copy of the fiche to the NYDOH at the company's own expense."
In a sense, Ganz and Reclaim the Records had won their battle: They got the death index without even having to pay the fees and were able to send it to the Internet Archive to be viewed for free by the public. But she sensed a greater defeat: The fact that Ancestry had jumped the line in the records request didn't sit right with her.
So she issued another FOIL request to see all communications — emails, vendor contracts, meeting minutes — between Department of Health employees and Ancestry to find out how and why Ancestry's FOIL was seemingly given preferential treatment. The agency rejected it.
Ganz and Reclaim the Records decided to sue the Department of Health, demanding it give up the communications, which they think could show a state official giving Ancestry preference.
Ancestry declined to give BuzzFeed News a copy of those emails. A spokesperson said, "Ancestry was not a party to the suit. We will defer to the court's decision." The Department of Health told BuzzFeed News it could not comment on ongoing litigation.
Lewis B. Oliver Jr., the lawyer representing Reclaim the Records in the case in Albany, told BuzzFeed News if they win the suit and communication between the DOH and Ancestry shows there was some sort of backroom deal or improper handling of the records request, the DOH employee could be subject to some internal reprimands.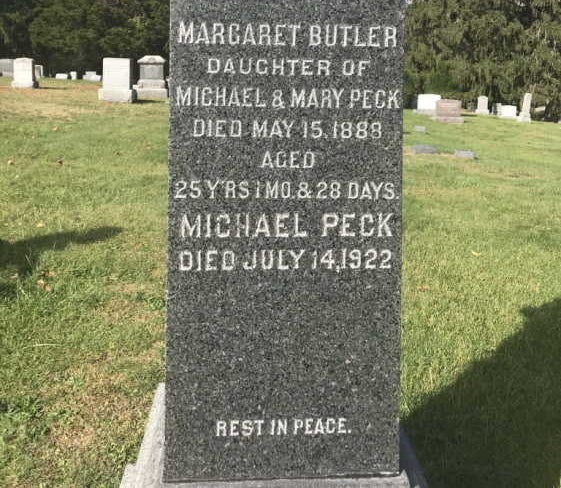 "State agencies generally have a preference for large corporations rather than individuals because there's always a revolving door between state agencies and corporations that are in the same area," Oliver speculated, though he said it's unclear why any preferential treatment to Ancestry might have been given.
This is not the first time Reclaim the Records has sued a state or local government over rejecting a FOIL request, although its legal strategy for compelling states to give over records for genealogy research is new. They've successfully used this technique to get genealogy records like the New York City Marriage Index for 1930–1995.
What makes this case unique is that it's a fight not just over documents, but over the relationship between record keepers and a big tech company that has quietly been vacuuming up millions of people's data and putting it behind a paywall. Ganz told BuzzFeed News, "This is data on veterans, it's data on our ancestry. It's a problem that their data was paid for by our taxes."
I'm now waiting for a copy of my great-great-great-grandfather Michael Peck's full death certificate. I printed out a form, wrote a check for $22, mailed it to Albany, and will wait several weeks to get my copy in the mail. The death certificate will have information I've been waiting years to learn: his parents' names, where in Ireland he was born, how he died. It's not a paywall, but another hurdle to learning about who he was. ●