An Open Letter To Jane Who Owes Me $70
I don't want to be a pest, but there's a new PayPal thingee you can pay with pretty easily. No sweat, tho! xoxoxox
Hey girlll! How's it going?
So I was just going over the stuff from Emily's baby shower, and I hate to be a noooooodge but I think we had said we were going to split all the costs for the food and drinks and decorations and stuff. Sonia and I did the food and drinks, but then I got all the onesies to decorate at Target with the fabric markers and stuff (that was a great idea, BTW! Everyone totally loved it. Hit of the party). So it's all kind of confusing and plus, lol math, but ANYWAY basically when you do it out, you owe me $73 (I already paid Sonia).
Ok so you can Venmo me, or Square, or now there's a new PayPal thing (lol) where you can just send it through PayPal.me/katienotopoulos as a link.
Or you know, next time I see you, you can give me cash!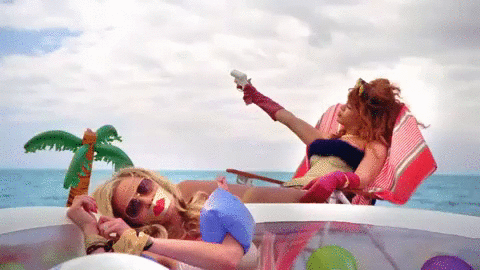 PayPal.Me is a digital peer-to-peer payment system that allows you to set up a personalized URL at which people can send you money directly through PayPal. It launched today.
Katie Notopoulos is a senior reporter for BuzzFeed News and is based in New York. Notopoulos writes about tech and internet culture and is cohost of the Internet Explorer podcast.

Contact Katie Notopoulos at katie@buzzfeed.com.

Got a confidential tip? Submit it here.