A Guide To The New Snapchat Filters And Big Fonts
Snapchat just released new filters, but they're a little confusing to use. Here's how to turn them on and get the big text.
First, update the app (update was released 12/20). Then, go to the Settings gear on your feed: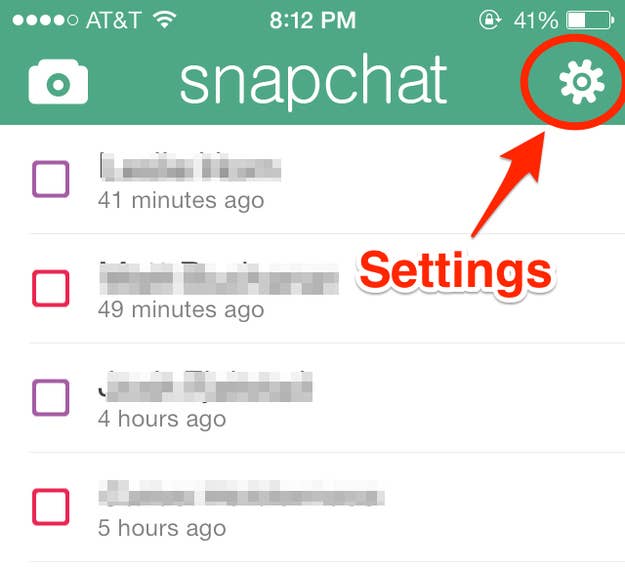 In Settings, click on "Additional Services --> Manage":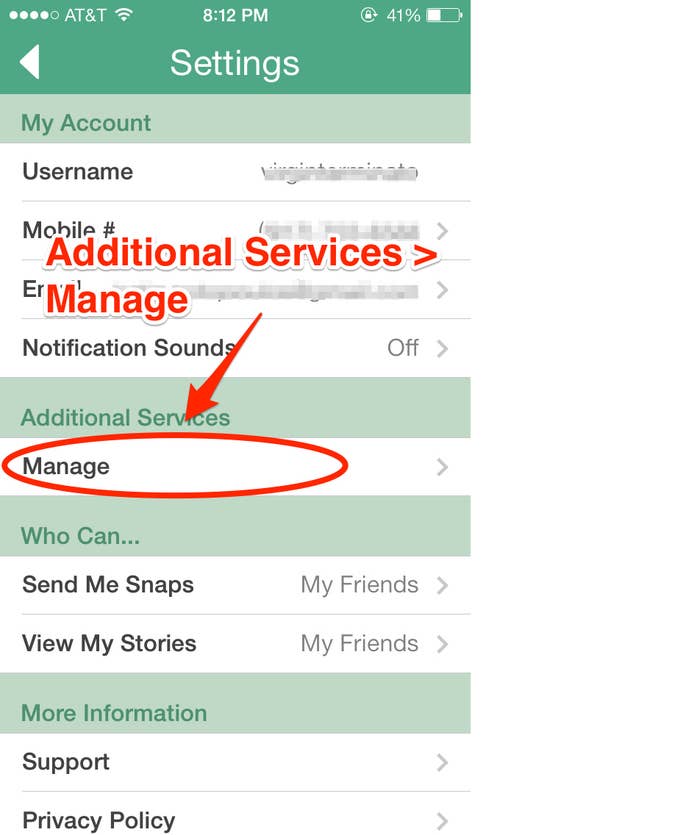 Then turn all the cool new things to ON: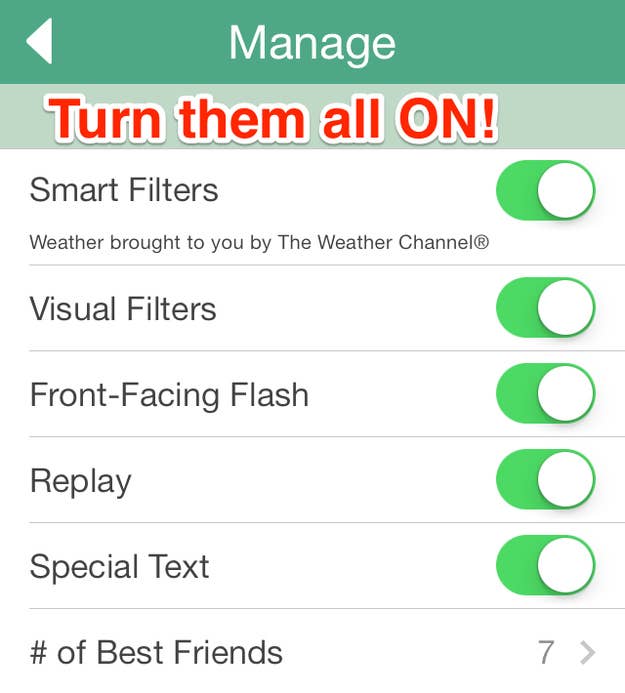 To use the filters: Take a photo, then SWIPE right to left
There's a couple of Instagram-ish filters, plus overlaps with the speed (wut?), weather, and time.
To make BIG TEXT, tap the big "T" when you're typing: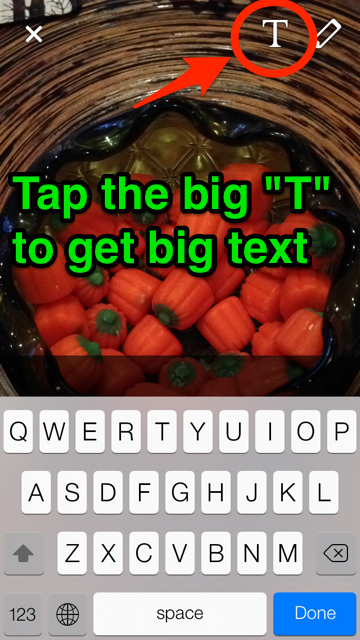 You can make your keyboard's standard emoji big too: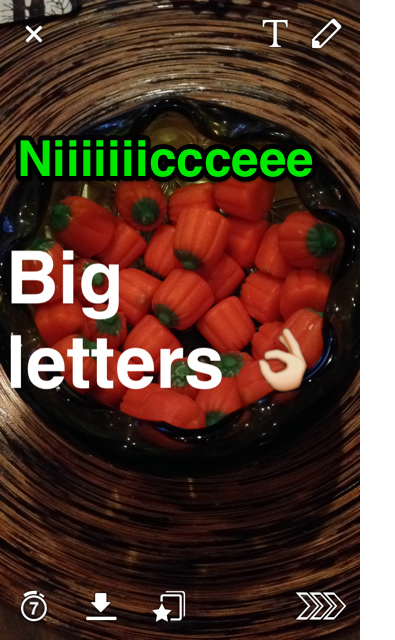 Don't forget to step up your Snapchat by using the secret extra colors:
Snapchat used to have 3 "secret" filters - b&w, sepia, and negative that you enabled by typing in a codeword, but as of this update, they no longer work. It's okay, these are better anyway. Happy Snapping!
Katie Notopoulos is a senior reporter for BuzzFeed News and is based in New York. Notopoulos writes about tech and internet culture and is cohost of the Internet Explorer podcast.

Contact Katie Notopoulos at katie@buzzfeed.com.

Got a confidential tip? Submit it here.