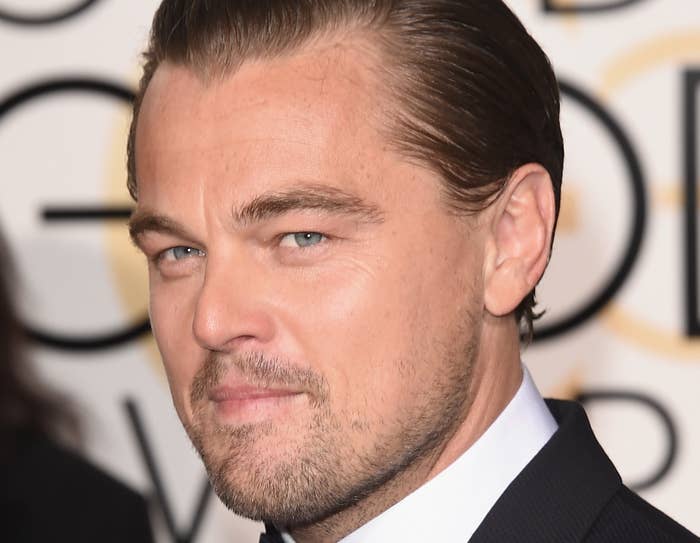 The Leonardo DiCaprio Foundation has called on the World Wide Fund for Nature to fully investigate evidence of human rights abuses by anti-poaching guards it backs at wildlife parks around the world and "provide the public with a full and transparent accounting of their findings".
The actor sits on the US board of the global mega-charity and his own foundation has worked alongside WWF for years in Nepal's Terai Arc Landscape, where rangers and soldiers have been accused of crimes including sexual assault, beatings and murder.
A BuzzFeed News investigation exposed on Monday how the beloved wildlife charity has for years funded and equipped paramilitary forces that have tortured and killed villagers living near the national parks it supports.
DiCaprio's decision to distance himself from WWF in the wake of the revelations will intensify pressure on the charity's other prominent supporters, including the British naturalist David Attenborough, the tennis player Andy Murray, and the actor Christian Bale, who have so far declined to comment.
There is no evidence that DiCaprio knew of atrocities against indigenous people, and the actor has declined repeated requests to respond personally to the evidence uncovered by BuzzFeed News.
But a spokesperson for his foundation said last night: "The allegations against WWF are extremely concerning. The entire LDF team is committed to funding the most effective environmental projects across the globe, and holds all of its grantee partners - including WWF - accountable to abide by international law and human rights best practices. We urge WWF to complete an independent, comprehensive review of these allegations, and provide the public with a full and transparent accounting of their findings while taking all appropriate corrective measures."
WWF International has launched an independent inquiry in response to the revelations, while also saying that "many of BuzzFeed's assertions do not match our understanding of events." But internal documents reveal that WWF has previously commissioned other investigations which implicated rangers it funds in crimes against indigenous people, the results of which were never made public.
Indigenous activists in Nepal have long drawn attention to a host of abuses by the anti-poaching forces who patrol the country's national parks. Villagers have reported beatings, torture, sexual assaults, and killings by the park's guards. They've accused park officials of confiscating their firewood and vegetables, and forcing them into unpaid labor.
The Leonardo Di Caprio Foundation started working in the area in 2010, according to a press release on WWF's website, with an aim to protect the country's tigers. The same year, the United Nations released a report documenting six extrajudicial killings by army personnel patrolling two national parks there. Park officials "played an active role in obstructing criminal accountability," the report said, by falsifying and destroying evidence, falsely claiming the victims were poachers, and pressuring the families of the victims to withdraw criminal complaints.
In one case, according to the UN report, soldiers shot and killed two indigenous women and a 12-year-old girl while they were gathering tree bark at Bardiya National Park in 2010. The victims weren't criminals, another human rights report concluded, just "very poor people who had hardly any source of income."
Neither report mentioned WWF or made any findings about its relationship with the parks or their officials. The Leonardo DiCaprio Foundation says on its website that one major accomplishment is providing those parks with equipment to "park and protection staff" and building guard posts around the protected areas.
The award-winning actor has repeatedly spoken about his support for indigenous rights and shared his 2016 Golden Globes win for "the Revenant" with "all the indigenous communities around the world."