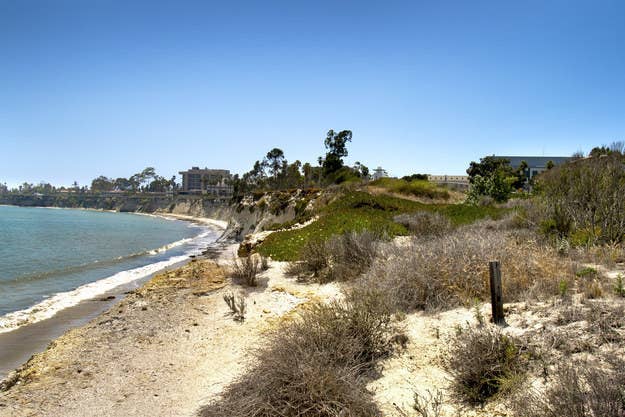 Six current and former students filed federal complaints Wednesday against the University of California at Santa Barbara, claiming the school discouraged sexual assault survivors from reporting attacks, did not properly investigate allegations and impose sanctions, and created a hostile environment by failing to give survivors mandated academic accommodations, such as help with class scheduling and test extensions.The complaints against the school, still recovering from a misogyny-fueled shooting rampage in May by 22-year-old Elliot Rodger, allege violations of federal equity law Title IX and the Clery Act, which requires schools to disclose campus sexual assaults.Three other schools are also facing new Title IX and Clery Complaints as of Wednesday: the University of Michigan (which is already under investigation), University of Toledo in Ohio, and Valparaiso University Law School in Indiana. The complainants said in a press release that they hope the schools will join the more than 70 colleges and universities currently under investigation by the U.S. Department of Education for alleged federal gender discrimination.The only school that responded for comment by press time was the University of Toledo, which said it could not comment on specific situations but "is committed to a thorough process to evaluate and investigate any reported violations."Lead complainant Myra Crimmel, a recent UCSB graduate, wrote in her complaint that she was drugged and assaulted by two men in fall 2013. At first, Crimmel said, she asked only for a no-contact order; one of her alleged attackers was a classmate, and she was unable to study for a final exam with him around. However, according to her complaint, school administrators said her rape allegations were so severe that the university was obligated to open an investigation once she told them the name of her alleged assailant.When Crimmel officially began the campus adjudication process on Sept. 18, she was told the process would be over in 60 days in adherence with UCSB's strict sexual assault policy. Then, her alleged assailant hired a lawyer after he was offered the option of accepting a two-quarter suspension or going forward with a hearing. Suddenly, Crimmel wrote in her federal complaint, administrators started canceling meetings and stopped returning her calls and emails. It took six months to reach a final resolution. By that time, her alleged attacker had agreed to a hearing, but Crimmel was no longer interested; administrators warned her his lawyer would have the opportunity to cross-examine her and, she says, the director of Judicial Affairs told her that it was "so much work on our end."Eventually, UCSB told Crimmel's family that the alleged assailant had withdrawn from school and would not be allowed to return until the fall quarter. Neither the incident nor the sanctions would be on his school transcript. An email detailing the final resolution said Crimmel's alleged assailant could instead return to school as soon as Crimmel graduated in June 2014, giving him the opportunity to attend summer sessions.Meanwhile, Crimmel said in the federal complaint, she was diagnosed with PTSD and missed classes due to depression. Less than a week after her assault, she was forced to explain personal details of her rape to her professor via email so he would allow her to take a test in a separate room from her alleged assailant, since her assigned crisis counselor who was supposed to help her with scheduling issues failed to do so. When the fall quarter finished and the new quarter began, Crimmel said officials promised her that she would not be in any classes with her alleged assailant — yet, Crimmel wrote in her complaint, she saw him in class the first week of school in January.Crimmel's attack occurred during the period of time that some researchers and advocates call the "red zone": the 15-week period leading up to Thanksgiving break when freshmen are

more likely

to be sexually assaulted than at any other point during their college careers. Crimmel said she filed her complaint this week in part to help raise awareness of this problem.At least two other UCSB students who shared their stories in the 81-page complaint were also assaulted during the "red zone." But the notorious party culture in nearby Isla Vista, where the majority of residents are students at UCSB or at Santa Barbara City College (according to the 2010 census, 84.8% of Isla Vista's population is between the ages of 18 to 24), doesn't quit after Thanksgiving. And Crimmel said it contributes to an atmosphere of sexual violence against women."For so many people, UCSB is a dream school, the ultimate college experience," Crimmel said. "But there's this dark side people don't talk about."Last February, two UCSB students reported

separate gang rapes

in Isla Vista. And in May, Elliot Rodger went on a deadly rampage near the UCSB campus that included the shooting deaths of two women outside a sorority house. In YouTube videos and a violent manifesto, Rodger

had said

that he wanted revenge against women who wouldn't sleep with him.UCSB "isn't equipped to handle the culture of Isla Vista," Crimmel said in a recent interview. However, she said, the way the school handled her case was worse than her assault.Title IX complaints are difficult to compile, can take up to several years to investigate, and often result in nothing more than tepid resolution agreements. But, as many survivors have learned, they garner publicity. A spate of high-profile complaints filed in 2013, along with subsequent media coverage, prompted a White House Task Force

report

and

bipartisan legislation

aimed at curbing sexual assault on campus.Some go to even greater lengths to draw attention to the cause. At Columbia University in New York, Emma Sulkowicz, a current undergraduate and one of 23 students who filed a

federal complaint

against her school,

plans

to carry a twin-size mattress to class until her alleged rapist moves off campus."People have to do extreme things to get their administrations to take sexual assault seriously," said Sofie Karasek, a member of

End Rape on Campus

, a group that provides free support to students filing federal complaints against their schools. Karasek, a lead complainant in the

filing

against UC Berkeley, helped some of Wednesday's complainants assemble their reports. She also started her first week of senior year."It's really mentally and physically taxing to do this work," Karasek said, "even if you aren't actually carrying around a mattress."
A UCSB spokesperson provided the below statement:
The university takes reports by our students of sexual assault extremely seriously. We offer numerous counseling, support and advocacy resources for survivors, and we have a strong adjudication process. We review our procedures regularly to ensure that we are using best practices and are in alignment with all UC, state and federal requirements. We have not received any official notification of a filing at this time.