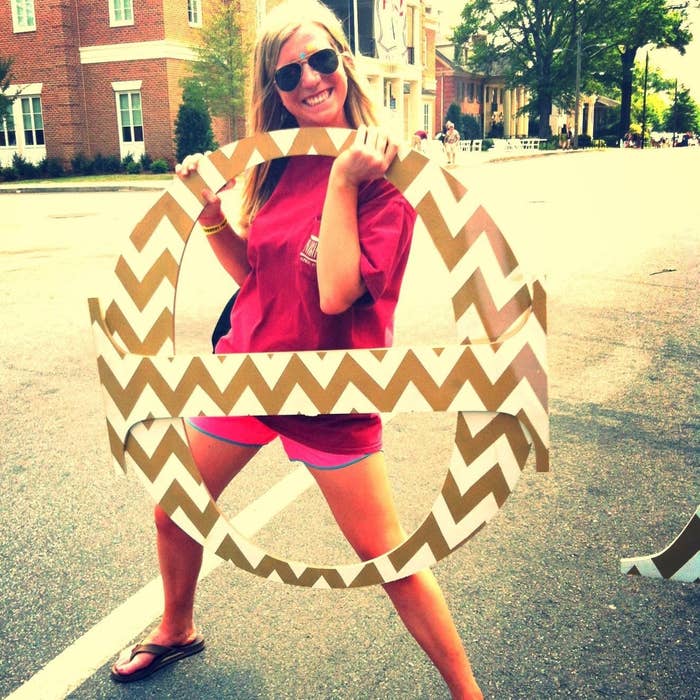 A Texas congressman has introduced a bill in the House of Representatives that would require hospitals nationwide to provide rape victims with around-the-clock access to specially trained medical workers known as sexual assault forensic examiners.
Republican Rep. Ted Poe's bill, proposed Wednesday, is called "the Megan Rondini Act of 2017" in honor of a University of Alabama student who was the subject of a recent BuzzFeed News investigation. The bipartisan bill was co-sponsored by Democratic Rep. Carol Maloney of New York.
After alleging she was raped in 2015, Rondini sought help from a Tuscaloosa hospital and law enforcement, as well as from her university. The following year, feeling betrayed by those institutions, she killed herself. Her parents have filed a wrongful-death lawsuit against law enforcement, university officials, and the man Rondini accused of raping her. All have denied the claims in the lawsuit.
Rondini was treated by Tuscaloosa's DCH Regional Medical Center, which doesn't employ sexual assault forensic examiners. Commonly known as SAFEs or SANEs, the examiners are specially trained and certified to care for sexual assault victims and collect forensic evidence. Following BuzzFeed News' investigation, DCH announced that it would start a SANE program.
Poe's proposed legislation would require hospitals to have SAFEs available at all times or have a system for getting victims to nearby hospitals with SAFE programs. It also calls for a list of SAFE-ready facilities to be posted on the website of the Department of Health and Human Services.
Following BuzzFeed News' story, Poe described Rondini's case in Congress and said "she got the death penalty" after telling police she'd been sexually assaulted.
"Rape is never the fault of the victim," Poe told BuzzFeed News in a statement. "We must ensure that victims of crime have access to assistance and can pursue justice, and this legislation helps to deliver both."
Megan's father, Mike Rondini, told BuzzFeed News he was grateful to Poe for "advancing this important issue and honoring Megan."
"Our goals have and always will be for positive change on her behalf," he said.