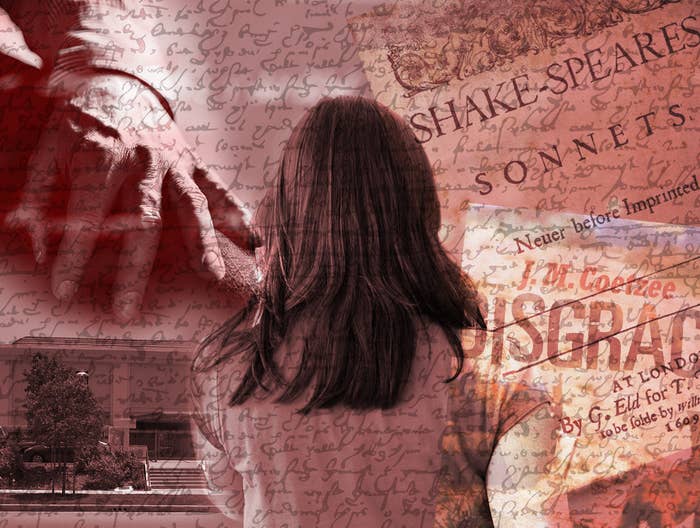 A popular English teacher who taught at two of Los Angeles' most prestigious private high schools left his current job last week after BuzzFeed made inquiries into allegations that he pursued inappropriate relationships with teenage girls while at the Marlborough School, ranging from flirtatious emails and suggestive comments to a full-blown sexual relationship.
On Sunday night, both the Marlborough School and the Polytechnic School released statements assuring families that they were swiftly addressing the allegations against a former teacher. (Polytechnic's administration clarified that it was not aware of any allegations of misconduct during the teacher's employment at the school.)
BuzzFeed has learned that the teacher is Joesph Koetters, who taught English at Marlborough — Southern California's oldest all-girls private school — for 14 years before leaving for Polytechnic in 2013.
The nationally renowned institutions said they were committed to transparency, which is why they were disclosing the information. Marlborough said it immediately notified both the Los Angeles Police Department and Child Protective Services after it learned last week that another graduate alleged an inappropriate physical relationship with Koetters more than a decade ago, and that it had hired Debra Wong Yang, the former United States attorney for the Central District of California and a partner at Gibson, Dunn and Crutcher, to lead an independent investigation.
But BuzzFeed's investigation found that both schools had been aware that Koetters sent numerous inappropriate emails in 2011 to Mikaela Gilbert-Lurie, then a 16-year-old junior at Marlborough, who told administrators that although their relationship was never sexual, Koetters told her he couldn't control himself around her.
When Mikaela and her family reported Koetters to the school in 2012, Marlborough responded by stripping Koetters of his English department chairmanship and forbidding him from contacting Mikaela, among other disciplinary actions. But the school did not fire him and Koetters remained at Marlborough alongside Mikaela for a full year.
Koetters did not respond to BuzzFeed's repeated requests for comment.
Polytechnic knew about Mikaela's allegations before hiring Koetters, thanks to calls from both Marlborough and Leslie Gilbert-Lurie, Mikaela's mother. But Koetters did not leave Polytechnic until BuzzFeed contacted the school for comment. In a July 10 statement, Polytechnic confirmed that Koetters no longer worked at the school and that it "considered a range of information and perspectives" before hiring Koetters.
***
According to interviews with his former students from Marlborough, Koetters was a charming, engaging teacher who often blurred professional boundaries.
It wasn't until Mikaela, a 2013 Marlborough graduate, wrote an essay inspired by her experience with Koetters for the website xoJane last month that other alumnae felt comfortable speaking out. They told BuzzFeed that the cult of personality around Koetters was so intense it was difficult to come forward at the exclusive, high-pressure school, which costs around $35,000 per year to attend.
Koetters, who served as chair of the Marlborough English department for 12 years, excelled at making teenage girls feel sophisticated and special by "validating both their minds and their bodies, which is the worst thing you can do to a 16-year-old girl," said Mariah, a 2004 graduate. (All of the women who agreed to speak to BuzzFeed aside from Mikaela did so under pseudonyms.) "He was so popular and his behavior was so normalized that, until now, I never felt comfortable or safe enough to say anything."
After Mikaela provided Marlborough with emails exchanged between Koetters and herself and a description of comments he had made to her in private meetings, administrators prohibited Koetters from contacting Mikaela, who switched out of his class midway through the semester. Marlborough sent Koetters to sexual harassment training and took away his long-held English chairmanship.
But Marlborough didn't fire Koetters, since, administrators told Mikaela's family, this was a first-time offense.
The former Marlborough students interviewed by BuzzFeed said they had not spoken publicly about Koetters' behavior until now. But at least two students complained to the school about Koetters' unprofessional actions before then, and many others say they wondered why the school never took the rampant rumors surrounding his bad behavior very seriously — including Mikaela's mother, who repeatedly asked administrators to investigate them more thoroughly.
"There was a clear message that what this man did was not that wrong because he was allowed to remain teaching at the school," said Gilbert-Lurie.
Now, some Marlborough alumnae he developed relationships with are wondering whether the school could've done more to help them feel safe on campus, as well as what it takes to fire a teacher — even an indisputably talented teacher who inspires students with his exciting, unorthodox takes on literature.
Because, according to students, that's exactly how he lured them in.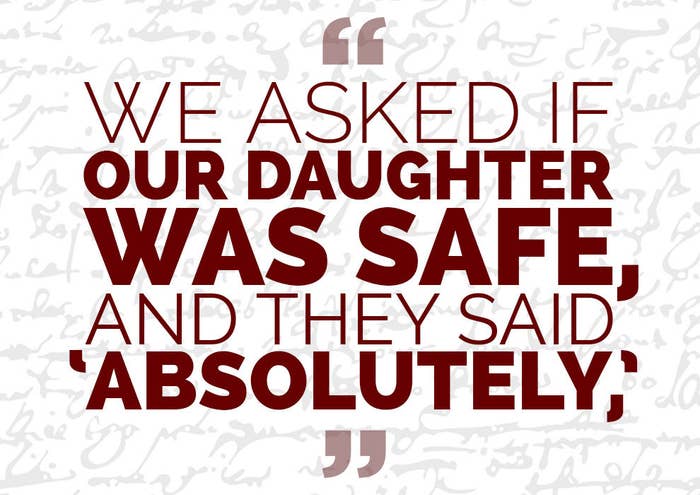 "It's a date," Koetters wrote in an email from his Marlborough email address to Mikaela, one of his 11th-grade Advanced Placement English students, when she asked if she could interview him for a student newspaper story in November 2011. He warned her to prepare for "evasive, non-committal answers which will invite gifts and favors that will seek to lure you into complicity in highly questionable endeavors if you want any usable information…"
Mikaela was surprised and excited that he was flirting with her, she said. It felt good, so she flirted back: "I'm a journalist, I was born ready for that." And so did he.
"Ahhh… then this all could be quite special… possibly quite spectacular… the anticipation itself is quite tantalizing…" he wrote.
During their meeting, Mikaela said, Koetters told her that he liked her appreciation for Shakespeare's racier sonnets and said he would give her some more poetry in that vein to read outside of class. Then, she said, he put his hand on her knee.
The physical development made her anxious, but the two continued to email. The situation escalated when Mikaela told Koetters that she found herself at a "loss of words" around him in class, so she wanted to thank him for a poetry recommendation via email.
"I really don't mind you being for a loss of words in class, but ummm..., in person, I think we could (and should) find a way to bridge that gap!" he wrote. "I'm sure with time and, well something else I'll get less self conscious around you," she responded. "That inscrutable something else lingers in the air... I hope you help me help us find it," he wrote.
Later he wrote, "I promise you that your giggling only brings me joy, and so yes, we can and will get past that. And I look forward to figuring it out, miss mysterious…"
They arranged to meet during the school day to discuss. "This will be weird," he wrote. "Talking. Openly? Wow."
During their second meeting, Mikaela said, Koetters told her he was typically good at drawing boundaries with students, but he couldn't draw boundaries with her. He didn't know why he was so attracted to her, she remembers him saying; maybe it was her short uniform skirt that made her so alluring. But, he said, truly artistic minds didn't care about arbitrary societal norms. Afterward, he followed up:
I'm watching my ninth graders take a test, and I wanted to say that I enjoyed talking today, even if it was all a little bizarre and uncomfortable. I think we will be able to get ourselves to a place where we are both happy. And I think it's so valuable that we were open and honest. I guess we could get even more open… but perhaps that is better in time.
Later, when she told him she had texted with another (young, female) teacher, he wrote, "I can't decide if I'm jealous, or if I feel like just another teacher seduced by the wily one."
Within days, Mikaela decided she couldn't handle the situation. "Maybe we can be friends, later," she wrote. "But right now I think I need to stop, and focus on anything else. Not poetry, not you. Just being 16. Studying for finals. I'm sorry. I wish I had a better solution. I don't."
His response: "ugh, Ok."
But Koetters continued to provoke her, Mikaela said. He made teasing comments and kicked her out of class one day for failing to participate. When she emailed him to follow up on what she missed that day, he asked her, "please let's talk one on one some time!"
Panicked, she told her family. "My biggest fear was that people were going to judge me and say it was my fault," she said. "It didn't occur to me until later that he was the adult and it was his responsibility to keep things appropriate."
But her outraged parents helped her decide to contact the school. "I felt that it was a safety issue that he was teaching teenage girls," Mikaela said. "This wasn't just about me."
***
Barbara Wagner, head of school at Marlborough, removed Mikaela from Koetters' classroom and promised Mikaela's family the school would investigate. Still, Mikaela said, Koetters would spend time around her whenever possible, sometimes even sitting in her new classroom and staring at her, until her mother called to complain, she said.
Mikaela kept quiet when her friends asked her why she switched classes mid-year and when the student newspaper reported that Koetters stepped down from his chairmanship so he could focus on teaching. But after hearing rumors that Koetters had interacted inappropriately with students before, Mikaela and her mother repeatedly asked the school to investigate him further.
"I want you to have all of the information that I have, and to understand my daughter's strong feelings that the only reason this situation stopped where it did, is because the two of you [Wagner and Laura Hotchkiss, director of the Upper School] intervened, not because her teacher ever decided for himself where to draw the line," Gilbert-Lurie wrote in an email to Wagner in February 2012. "She still is insistent that she is not the only student who has felt uncomfortable with this teacher, and that this is not just one isolated instance."
During Mikaela's senior year, during which she often saw Koetters on the small campus, no one at Marlborough checked in to see how she was doing, she and her mother said.
"The most upsetting part to me is that her junior and senior years of high school were really negatively affected," said Gilbert-Lurie. "The administration seemed more concerned about protecting the institution. We were struck by their lack of curiosity to thoroughly investigate."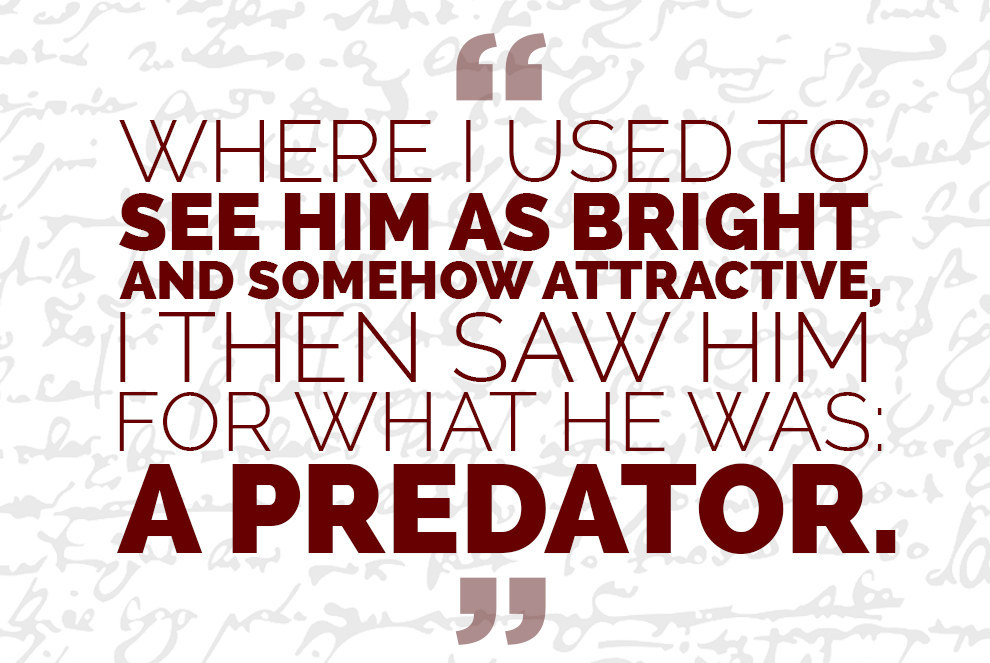 Mikaela, now a rising sophomore at the University of Pennsylvania, said she didn't write the xoJane essay inspired by her experience with Koetters to seek justice — she didn't even mention Marlborough's or Koetters' names. But then, she said, she received eight Facebook messages within hours from former Marlborough students who knew exactly whom she was talking about.
Most agreed to speak with BuzzFeed about their experiences under pseudonyms. Alumnae who graduated from the early 2000s up until 2012 described a man who attracted young girls by discussing poetry and literature with them like they were equals. Then, he would ask them probing personal questions and, eventually, make sexual comments, sometimes initially in the context of literature. Often, he even pitted groups of friends who had crushes on him against one another, multiple women said.
"His behavior created a lot of chaos among my friends," said Saskia, a 2012 graduate. "Not only with the one who was in love with him, but with those who wanted more of his attention. He got too personal and was naughty in the way he approached sexual innuendos or graphic content."
He might not have slept with a friend of hers that he often flirted with, Saskia said, "but he sure as hell fucked her with his mind."
"I can't stress how enlightened he made us feel," said Mariah, who said Koetters taught her how to write. She didn't mind when he made flirtatious comments, like the time he told her, "I love you in ways that are totally inappropriate for a teacher to love a student." But it wasn't until he touched her that she realized she wasn't actually in control of the situation.
It was during a discussion about an essay on Disgrace, the J.M. Coetzee novel in which a student sleeps with her English teacher. Mariah told Koetters that she wanted to write about predators and prey.
"He was like, 'Just because someone is in a position of power over someone else doesn't mean the relationship can't be mutual,'" she said. "He told me that if we had sex, it could be mutual, it could be love."
Then, she said, he put his hand on her knee.
"That was when I knew I was way over my head," she said. But she said she didn't tell the school because she was worried about what her friends, some of whom also had flirtatious relationships with Koetters, would think.
Stephanie, a 2004 graduate, said that she used to instant message with Koetters; "how's your essay going?"-type chats eventually turned into him complaining about his wife and kids. "I felt like an adult when he divulged his private information, I was flattered that he trusted me," she wrote. But when he rested his hand above her knee one day, she realized it was no longer a fantasy.
"Where I used to see him as bright and somehow attractive, I then saw him for what he was: a predator," Stephanie said.
She showed her parents their messages and they encouraged her to go to the school, but she was afraid to cause a scandal, she said. "Now that I'm close to my thirties, I realize how wrong the situation was and regret not speaking out," she said.
Marlborough told Mikaela that the school was unaware of these students' experiences, which is true — but it isn't true that Koetters' name had never come up related to another student's allegations. In 2005, a student's complaint that Koetters had come on to her was ultimately found to be unsubstantiated after an investigation and did not go into his permanent record. And Carly, a 2011 graduate, said she complained to the dean of the Upper School in 2010 regarding Koetters repeatedly "bullying" her about her writing when she asked him for advice.
"He told me that I was drowning," she said. "That I was depressed and inadequate and that all that I was feeling in that moment would follow me to college and throughout my life. He would then follow up these comments by telling me about his unhappy and cold marriage."
When she spoke with Hotchkiss, she seemed unconcerned, Carly said. "His relationship with me did follow me to college. While writing my first college paper ever it was his voice that I heard in my head telling me that I was drowning and that I would never amount to anything worthwhile. It has taken me a long time to dispel that voice and Marlborough did not help me with that task in the slightest."
***
On July 3, after Mikaela's xoJane essay spread throughout the community, Marlborough asked to meet with Mikaela and sent out a letter to parents.
"I would like to remind and reassure you that Marlborough is committed to providing a safe, supportive, and nurturing learning environment for all of our students," Wagner wrote. "To that end, we have in place long-standing and regularly reviewed policies that prohibit harassment of any kind, as well as consistently applied protocols to address such concerns." (Marlborough declined to provide BuzzFeed with a copy of these policies by publication time.) She added that the school "promptly investigates all concerns of inappropriate behavior and issues disciplinary consequences consistent with the level of improper conduct" and said they were sorry that Mikaela "felt Marlborough did not serve her as she had hoped."
In a statement to parents and alumni, the school said Mikaela's xoJane essay had added new details it was unaware of when it made its decision, including an allegation that the teacher once touched her knee.
Mikaela said that's not true; she did tell them he touched her knee. If the school didn't realize the full extent of what happened, she said, it's because administrators weren't paying enough attention — until they had a PR crisis on their hands. Her family said the school's sudden concern is too little, too late.
Teachers at Marlborough are non-unionized, at-will employees subject to termination at any time. So why did the school take the risk?
"This was a matter of safety, but instead of firing him they made me feel crazy," said Mikaela. "They said I had no reason not to feel safe."