For five years, Lindsay F. relived the night she was brutally raped by Jose Rigoberto Sanchez, then a Los Angeles County sheriff's deputy, over and over again. She had to recall every detail — his come-ons, the route to the secluded area where he pushed her onto the hood of his car, how he followed her home afterward — whenever investigators asked her to retell her story. If Lindsay missed a detail or confused the timeline, even after years had passed, they accused her of lying, she said.
"To make sure the story didn't change, I had to run it through in my head like a movie," Lindsay told BuzzFeed News in a recent interview. "It's just like pressing rewind. I wouldn't let myself forget any of it."
Lindsay was prepared for a long and challenging process when she reported her rape the day after it happened in September 2010, when she was 24. In November 2015, Los Angeles County approved a $6 million settlement in a civil lawsuit Lindsay filed in 2011.
But in her fight for the county to admit liability, Lindsay underwent a humiliating and interminably long process, one that experts in law enforcement misconduct litigation said is commonplace. Even after Sanchez went to prison — not just for raping Lindsay, but for attempting to coerce another woman into sex under similar circumstances just two days later — the county's lawyers for the civil suit spent hundreds of thousands of dollars attacking Lindsay as if she had falsely accused Sanchez. (The county's office said it had "no comment on this litigated matter.")
They asked Lindsay about her sexual history: Had she ever had HPV? They deposed her friends: What had Lindsay been wearing the night Sanchez pulled her over? They even went as far as to hire a gynecology medical expert witness to testify that Lindsay's vagina had not shown significant signs of trauma.
In the meantime, Lindsay's life was put on hold for half a decade, she said, because the process was so retraumatizing.
"I always felt like they hoped I would drop the case," Lindsay said. "They can't claim that they're trying to protect and serve when they completely tear down any woman who comes forward."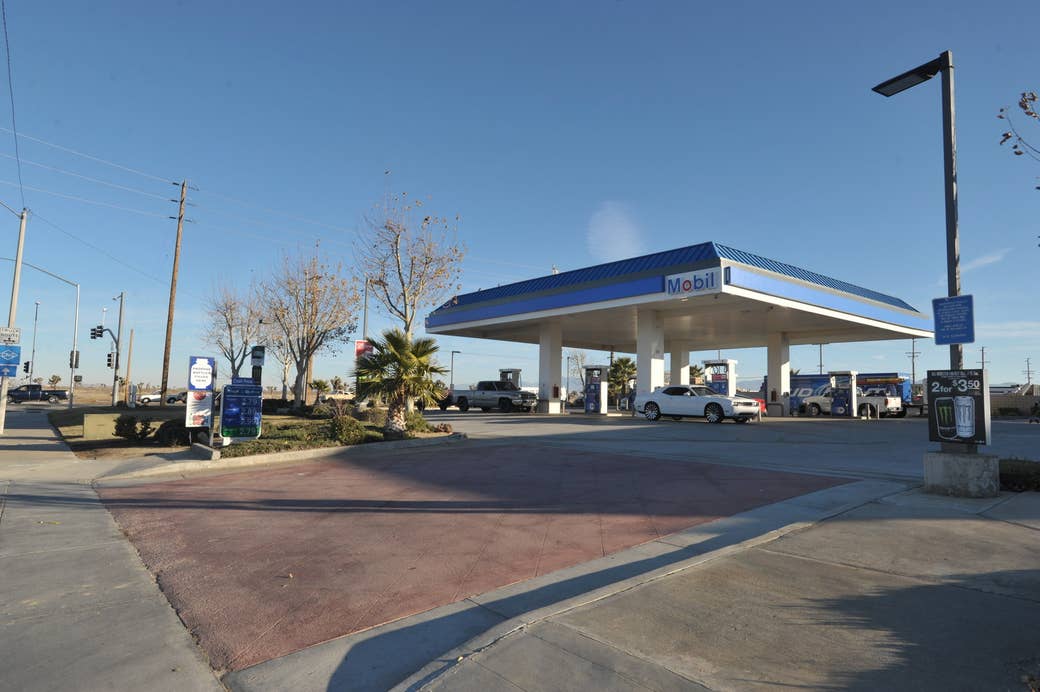 On Sept. 22, 2010, Lindsay was trying to get her life in order. She was working at a gym and saving up money to move out of her parents' home in Palmdale, a Southern California city on the outskirts of the sprawling Mojave Desert. Job hunting was tricky, as Lindsay was in the process of contesting a recent DUI charge and had missed a court date, meaning she had not only a suspended driver's license but a misdemeanor traffic warrant out for her arrest as well.

That night, Lindsay had an informal job interview with a friend who worked at a veterinary practice, a field she had worked in before and was hoping to re-enter. They planned to meet at 10 p.m., after they were both done working in nearby Lancaster. Lindsay was nervous about driving, but decided the job opportunity was worth it. They spoke for two hours, after which Lindsay stopped at a gas station before heading home. When she got pulled over, she couldn't believe her bad luck.
The sheriff's deputy who asked Lindsay for her license and registration was Sanchez, then 25 years old. He asked Lindsay if she knew about her warrant. Lindsay told him she did, but that she was taking care of it, and that she had no other way to get to the job interview. When Sanchez asked her if she had been drinking, she told him the truth: only half a glass of wine her friend had offered her a few hours before. Sanchez gave Lindsay a breathalyzer test, which he told her she failed, although he refused to show her the results. Instead, he told Lindsay he had been watching her at the gas station while he ran her license plate number.
"You're pretty hot stuff," he told her, according to depositions. Lindsay asked if he was going to arrest her. "No, but what are you going to do for me?" he asked. That's when Lindsay started to panic.
Lindsay tried to decline Sanchez's advances by telling him she had a curfew and a boyfriend, but he told her to get in his car. At first, she thought she was under arrest for not having sex with him, but even that didn't make sense: Where were the handcuffs? Instead, Sanchez drove Lindsay down a dirt road into the pitch-black desert, where he raped her as she cried.
He followed her home afterward and asked for her phone number. "This was fun, let's do it again," he said. He told her he would be watching her ass while she walked up to the door.
Most rape victims don't go to the police, even when their rapists aren't sheriff's deputies. Lindsay didn't want to, either, but she couldn't stop thinking about how cocky Sanchez was.
"I realized that if he was that comfortable with what happened, it must have happened before, and it was going to happen again," she told BuzzFeed News. The next day, she reported him to the sheriff's department.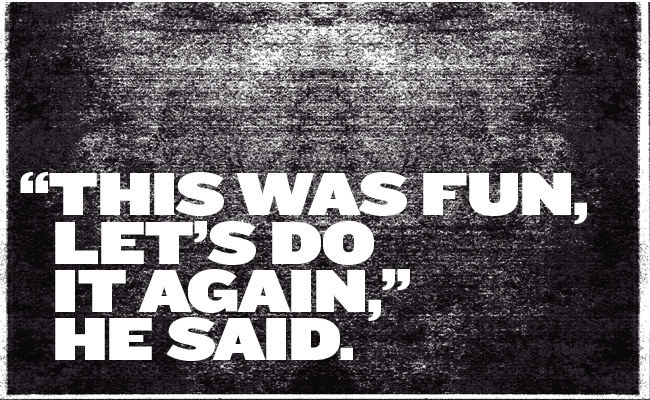 Sanchez was put on paid leave two days later, although not before he attempted to rape a second woman, an undocumented immigrant, under similar circumstances. Prosecutors said Sanchez falsely accused her of drunk driving, threatened to take her to jail, and tried to lead her into the desert before her friend, sitting in the passenger seat, intervened. Investigators found several California driver's licenses of local women in Sanchez's locker — an unusual practice for police officers, who are supposed to give IDs back immediately after ticketing drivers.

The federal Bureau of Justice Statistics doesn't track how many law enforcement officers are accused of sexual misconduct, but multiple studies have found startling rates of police-perpetrated sexual violence. Around 1,000 law officers in the United States lost their licenses from 2009 to 2014 due to sexual misconduct, according to a yearlong Associated Press investigation. That data only includes states that gave the AP records — excluding California and New York, which have some of the country's largest law enforcement departments — and in cases where women reported.
A 2011 International Association of Chiefs of Police report found that sexual predators can thrive in law enforcement, thanks to a lack of supervision, an abundance of authority, and opportunities to interact with vulnerable civilians who are unlikely to report them. One example is Daniel Holtzclaw, the former Oklahoma police officer charged with sexually assaulting 14 women and found guilty in December of sexually assaulting eight. He was only charged after one woman was brave enough to come forward. Prosecutors say he targeted black women with felony records and outstanding warrants who were unlikely to report him under threat of arrest.
The woman Sanchez pulled over two days after he raped Lindsay was afraid to report him because Sanchez had questioned her about her immigration status, she and her friend who witnessed the incident later said in depositions.
Lindsay always trusted the police, she said, even after her DUI. Her confidence in law enforcement compelled her to report her rape, she told BuzzFeed News, even though she believed that's why she got into Sanchez's car that night instead of driving to a police station.
"I was always taught to respect authority," she said. "I wish I wouldn't have been as trusting."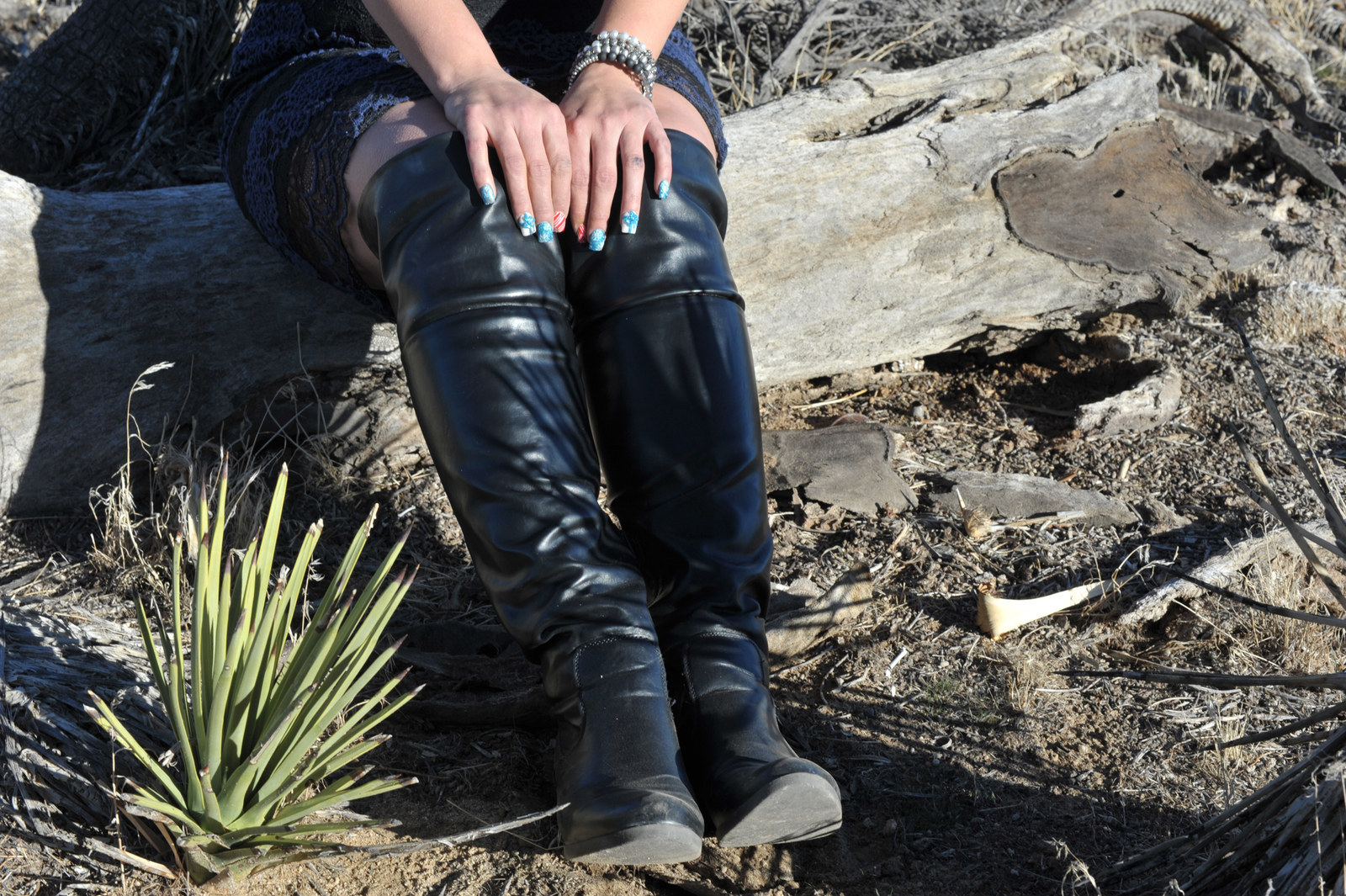 The L.A. Sheriff's Department Internal Criminal Investigations Bureau submitted Lindsay's case to the district attorney's office in January 2011. Lindsay was on edge the entire next year, especially as the DA's office never contacted her with updates, she said, and didn't schedule her first interview until Aug. 11, 2011. Whenever she checked in, the office told her they were still evaluating her case.

In an August email, the DA's office indicated it might drop the case entirely, according to Lindsay's attorneys. In May 2012, it was reassigned. In 2011, Lindsay had filed a civil suit, which her lawyers believe may have moved the criminal case forward. Her attorneys had to go to court multiple times to get an unredacted copy of the internal investigation, which took about a year, they said. The same week they received it, Sanchez was finally arrested. It was July 27, 2013, nearly three years after the rape. (A spokesperson for the DA's office said these types of criminal cases "are complex and take extensive investigation.")
Until then, Sanchez had been out on unpaid leave, which terrified Lindsay, since he had followed her home the night he raped her, asked for her phone number, and said he wanted to see her again. She didn't even remember his name or what he looked like, she said, which made it more frustrating when the DA's office repeatedly asked her whether she knew Sanchez prior to the incident.
Lindsay developed PTSD, which was triggered every time she saw a cop car — and by the prolonged investigation. When Sanchez raped her, she thought he would kill her and leave her in the desert, she said. At the time, she was more concerned with whether she would ever see her family again than noting every detail. Since the DA's office took nearly a year to interview her, it was even harder for her to be precise about those painful details, she said.
"If I left stuff out, they'd jump on me," she said. "They expected me to remember everything, minute by minute, when I was traumatized and fearing for my life."
In April 2014, Sanchez pleaded no contest to one count of rape while under the color of authority and one count of soliciting a bribe (from the woman he pulled over two days after Lindsay). He was sentenced to nine years in state prison.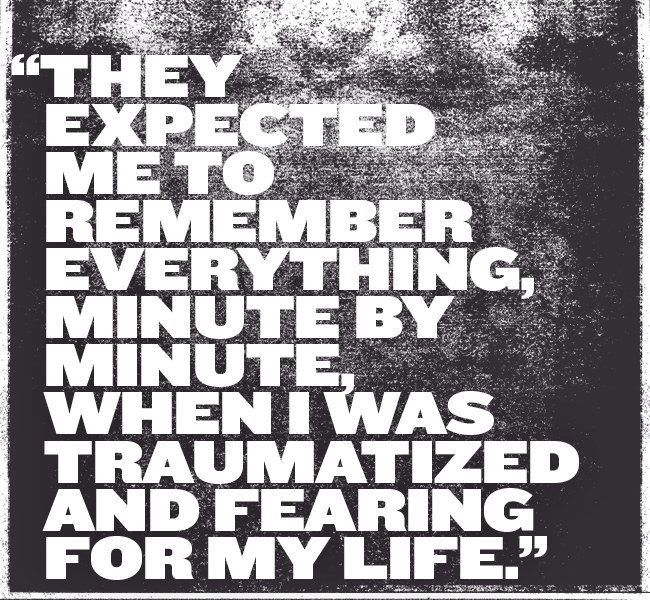 Although Sanchez was already serving prison time for rape, "consent was [the county's] position before the court at all times — and their claimed license to go through every shred of Lindsay's personal life," said Lindsay's attorney, John C. Taylor.
But the county's tactics were not atypical, said Philip Stinson, a criminologist at Bowling Green State University. "While distasteful and harsh, I don't find the line of questioning, etc., to be outside the bounds of what is expected in high-stakes civil litigation," he said.
Defense lawyers questioned Lindsay's actions the night of her rape — for example, they wondered why she didn't call 911 the second she got back in her car, even though she told them Sanchez followed her home. They were even more interested in her personal history. "Prior to this incident, you were already a carrier of the HPV virus, correct?" they asked her. "Based on my review of your medical records, I believe you tested positive for a methamphetamine ... I'd like to know about it."
They also asked Lindsay if she had ever been a victim of sexual or domestic violence and if she had ever cheated on her boyfriend. They issued over two dozen subpoenas for her employment, medical, educational, and insurance records.
The lawyers deposed not just Lindsay, but also her parents, boyfriend, grandmother, and the veterinarian she met the night of her rape.
Her parents were asked whether Lindsay had ever accused another person of rape, whether she had ever been to rehab, and whether they had ever had "discussions with Lindsay about her inability to maintain relationships with men."
Lawyers asked her then-boyfriend about their sex life after the incident, and for the names of bars they frequented.
They asked her veterinarian friend whether Lindsay was "flirtatious" with him on the night of her rape, how far apart they were sitting that night, what Lindsay was wearing, and whether Lindsay had ever been to his house before.
The defense retained a medical expert: Felice Gersh, a gynecologist who often testifies on vaginal injuries, and whether they indicate nonconsensual trauma, on behalf of defense teams. Gersh had not met or examined Lindsay. In a deposition, Gersh admitted that she had "never testified that someone was definitively raped."

The defense never made clear whether they would even acknowledge that Sanchez had raped Lindsay, her lawyers said. On May 2015, Sanchez's deposition was taken from his prison cell.
"Is it your belief that all conduct between you and Lindsay F. was consensual?" the county's lawyer asked him. "Yes, sir," Sanchez replied. "That's all I have," the lawyer said, ending the session.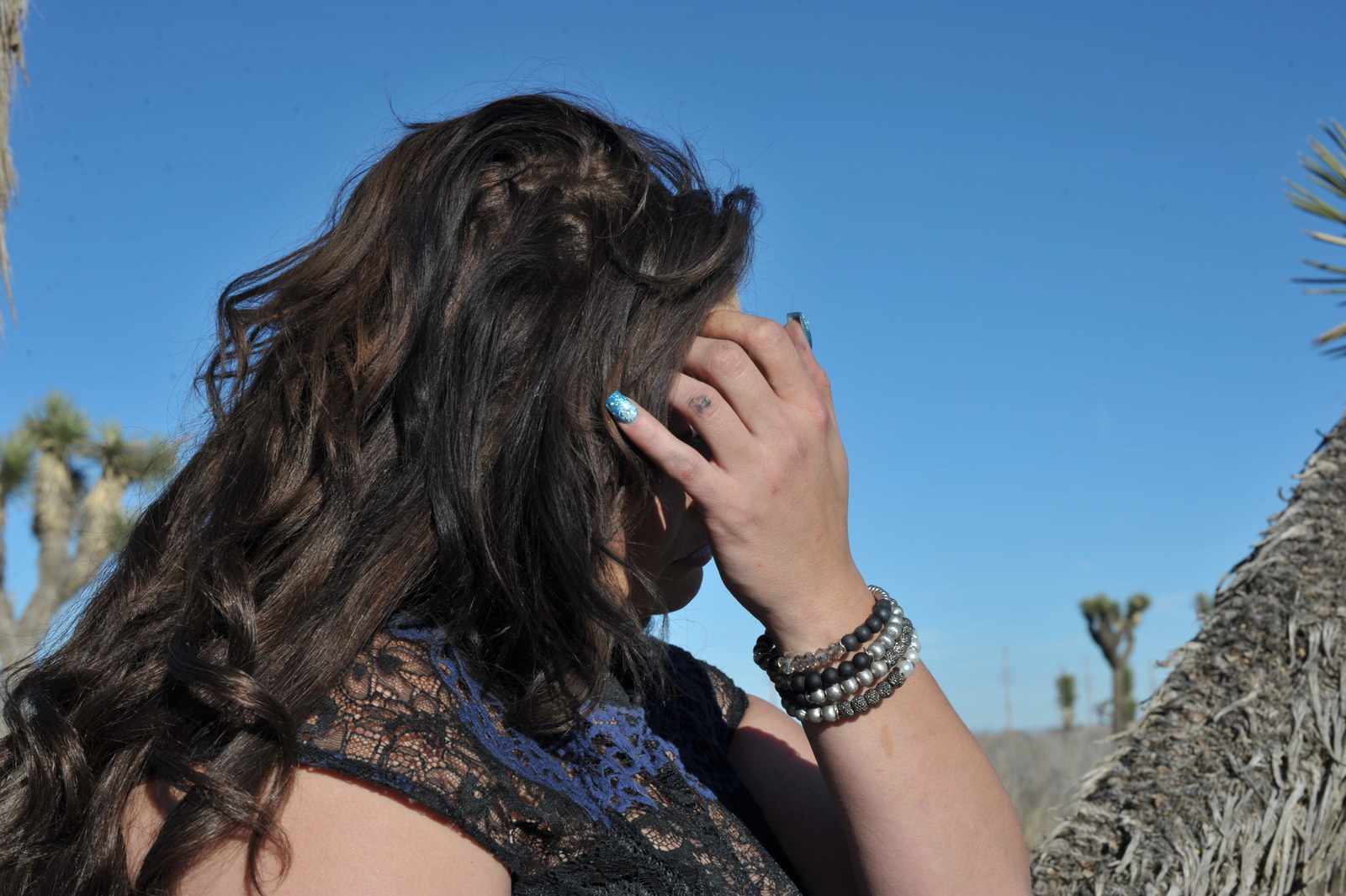 All victims of law enforcement misconduct face an "uphill battle" in court, said Brigitt Keller, the executive director of the National Police Accountability Project. "Municipalities spend literally millions on defending officers, even in cases where you really have to wonder why," she said. (Lindsay's lawyers said that Los Angeles County spent upwards of $400,000 before they settled.)
But sexual violence is different from other misconduct because "there is never really that question of whether the behavior was reasonable," Keller said. An officer might be able to defend excessive use of force, for example, by saying they were threatened by a suspect or feared for their life, but there are no circumstances that would allow an officer to sexually assault or even have consensual sex with a civilian while on the job. That makes aggressive defense tactics in sexual misconduct cases "particularly egregious," she said, although not uncommon.
Anthony Luti, an L.A. attorney whose firm has represented clients suing the LAPD and L.A. County Sheriff's Department for civil rights violations, said Lindsay's experience was "all too familiar."
Even in cases such as Lindsay's "where there is clear liability," victims seeking justice and compensation due to actions of Los Angeles County sheriff deputies "basically go through hell in the civil litigation process before even getting to a jury — or a fair settlement," he wrote in an email.
Sometimes, they're successful, Luti wrote — plaintiffs give up, or settle their cases for less than they're worth.
"This is the unseen horror in civil rights cases brought against the county," he wrote. "Lindsay got violated twice — first, by Sanchez, and second, by the litigation system."
That doesn't make Lindsay feel any better. Five years later, she can finally stop replaying her rape: Her case was settled in November. But she's still unable to call the resolution a success, she said.
"My twenties were lost to this," Lindsay said. She couldn't go back to school, move away from Palmdale, or focus on her family life until the legal process was over, she said. She couldn't work on her anxiety and depression while still recalling all the details. And she no longer expects law enforcement to hold its own accountable.
"So few women report rape," she said. "To blame them only makes it harder. And they're the ones who are supposed to help us."