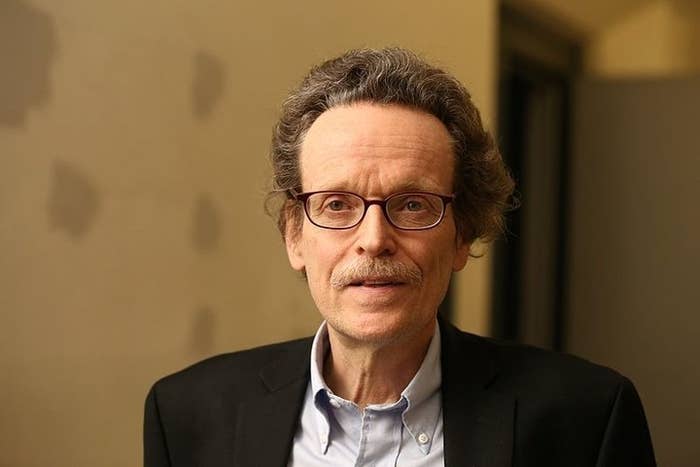 More than 200 professors have signed an open letter to "strongly condemn" the Yale professor and world-renowned philosopher Thomas Pogge following a BuzzFeed News investigation into accusations that he sexually harassed students and misused his academic position.
"Pogge has engaged in behavior that violates the norms of appropriate professional conduct," the letter states. "Nothing is more important to our philosophical community than the trust he has betrayed."
The signees include nearly every tenured professor in the Yale philosophy department, including the department chair, Stephen Darwall, as well as prominent professors from across the United States, Canada, and Europe, such as New York University's Peter Unger and the University of Chicago's Martha Nussbaum.
BuzzFeed News' investigation revealed that one of Pogge's former undergraduate thesis students, along with two other women, filed a federal civil rights complaint against Yale in October 2015, claiming the school violated gender equity law Title IX by mishandling complaints against Pogge. The complaint alleges that Pogge, a professor of philosophy and international affairs, sexually harassed the former student, Fernanda Lopez Aguilar, then retaliated against her by firing her from a postgraduate fellowship. The complaint also includes evidence that Pogge was disciplined for sexual harassment at Columbia University, where he taught before coming to Yale, as well as other claims of misconduct involving young female students around the world.
The open letter states that Pogge appears to have "engaged in a long-term pattern of discriminatory conduct," including "unwanted sexual advances, quid pro quo offers of letters of recommendation and other perks, employment retaliation in response to charges of sexual misconduct, and sexual assault." It notes that other allegations have surfaced since BuzzFeed News' investigation was published, and that all of the public allegations to date have been made by women of color.
Pogge, who has not previously responded to BuzzFeed News' repeated requests for comment, has claimed in a public statement that Lopez Aguilar had financial motives for accusing him of misconduct. The open letter notes that Pogge's statement "selectively (and without permission) appended" personal emails between Lopez Aguilar and himself that "in no way support the intimation of extortion." Pogge did not immediately respond to a request for comment about the open letter, which was posted early Monday morning.
The civil rights complaint also alleges Yale paid Lopez Aguilar $2,000 in exchange for her silence and declined to investigate further allegations against Pogge from 2010 to 2015. Yale University has not responded to these claims. A spokesperson was not immediately available for comment when the open letter was posted.
The Department of Education has not yet announced whether it will pursue the civil rights complaint against Yale.
"Meanwhile," the letter states, "the academic community must make its own decision about how to respond in light of what has been made public.
"We write, then, to express our belief that the information now in the public domain — including that provided by Pogge himself in the aforementioned email correspondence — suffices to demonstrate that Pogge has engaged in behavior that violates the norms of appropriate professional conduct. ... Based on the information that has been made public, we strongly condemn his harmful actions toward women, most notably women of color, and the entire academic community."