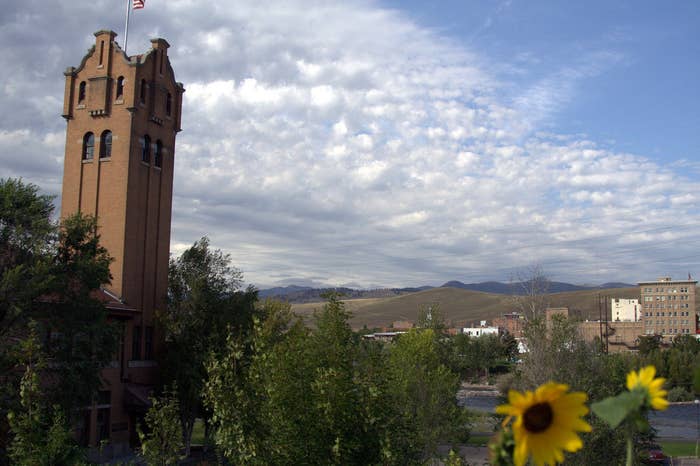 Missoula, Mont., was rocked in 2012 by an unprecedented United States Department of Justice investigation that found the County Attorney's Office badly mishandled sexual assault cases.
But just two years later, a former prosecutor who was deeply involved in the troubled office may be in line to take it over.
Kirsten Pabst says she's running for county attorney to bring the Missoula office "back in line with community values" including "compassion for victims," after its reputation was badly tarnished by almost three years of highly publicized sexual assault scandals and the subsequent federal probe.
Pabst is one of just two candidates, both Democrats, running to replace current Missoula County Attorney Fred Van Valkenburg, who has been battling the Department of Justice ever since it announced a three-pronged federal investigation in May 2012 into how Missoula's County Attorney's Office, police department, and the University of Montana handle sexual assault cases.
But Pabst, who served as Van Valkenburg's chief deputy from 2006 to 2012, may be a hard sell to Montanans shocked by the findings of the Justice Department report, which found that "women consistently told us that Deputy County Attorneys treated them with indifference or disrespect, and frequently made statements to women victims, advocates, and the public diminishing the seriousness of sexual violence and minimizing the culpability of those who commit it."
In a now-deleted blog item, Pabst blamed the media for drumming up the "sexual scandal" later detailed by federal prosecutors. And both alleged victims and Van Valkenburg himself said she was deeply involved in the office's management. In a rare departure for a county prosecutor, Pabst once testified before a University of Montana tribunal on behalf of an alleged rapist who was later expelled because, according to Van Valkenburg, she felt she had a "moral duty" to do so.
"Not until we began our investigation did the County Attorney's Office begin providing deputy county attorneys with the basic knowledge and training about sexual assault necessary to effectively and impartially investigate and prosecute these cases," the Justice Department wrote in its report.
Van Valkenburg, who is fighting the Department of Justice's investigation (though the local police and university have accepted the report's findings), dismissed Pabst's recent attempts to distance herself from his tenure.
"I don't take her statements about 'it's time to move the County Attorney's Office in a new direction,' as anything more than political rhetoric calculated to help her get elected," Van Valkenburg told BuzzFeed.
As chief criminal deputy, Pabst was free to establish any policy she thought she was appropriate in the criminal division, he said. "She was an integral part of the management of this office for over five years."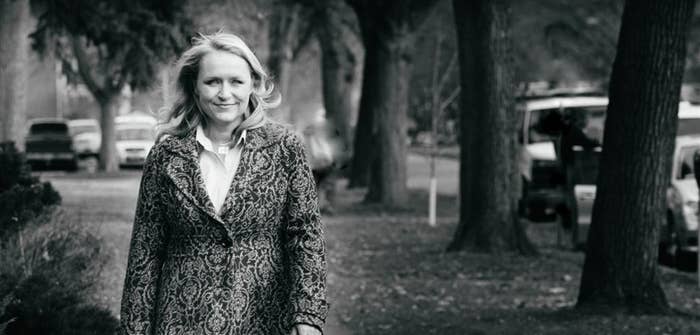 Indeed, the scathing 20-page Justice Department report on the County Attorney's Office includes multiple references to deputy attorneys, the position which Pabst held for a decade, first as a deputy from 1995 to 2006 and then as chief deputy attorney until she left in 2012 to pursue a solo legal practice.
One woman described her interaction with a deputy county attorney as "traumatic." Another woman said that, by the time the prosecution was over, she was so frustrated by a deputy county attorney's treatment and the MCAO's failure to keep her informed about key developments in the case that she "would never suggest" that another woman pursue a sexual assault prosecution in Missoula.
Pabst didn't respond to repeated requests for an interview. But in an interview with the Missoulian announcing her campaign, Pabst described the office as in "a state of disarray" and said it had lost the community's trust. "I have the experience and the skills to bring the office in a new direction, and I think it's time to let this community begin to heal," Pabst said.
Pabst is campaigning on "compassion for victims," but her blog suggests that one central cause for her was defending people whom she saw as unjustly accused of rape and sexual assault. In a 2012 blog post captured by forum users and bloggers before she deleted it, Pabst wrote that the town's alleged sexual assault crisis was a fiction created by reporters to sell newspapers. Kerry Barrett, a former student at the University of Montana who went public after she was dissuaded from reporting an attempted rape shortly before the federal probe was announced, provided BuzzFeed with a full copy of the post, in which Pabst wrote:
"I'm calling for some check and balances within the journalism world. Specifically, I refer to the Missoulian's campaign to make the people of Missoula believe we are in the midst of a sexual crisis to frighten people into buying papers. Lots of papers. In so doing, our beloved hometown paper has so distorted the snapshot of the ways things are, that our collective feeling of community safety has been compromised. Without getting into inappropriate detail, I assure you that the foundation for the string of 'sexual scandal' articles is not based in fact…Sales are up. People are scared. Good job, Missoulian. In reality, this is just another Tuesday."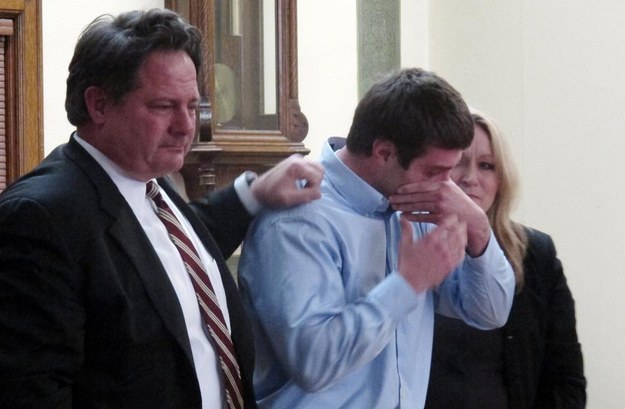 Although the scandal in the prosecutor's office has made headlines for years, it's been surprisingly absent from the campaign to head that same office. Among the few attempting to call attention to Pabst's past work is Barrett, who says she first met Pabst when Barrett was a witness at a university hearing for a friend's rape case. Barrett said she had seen the bloody clothes and bedding that couldn't be used as evidence, because they were then in police custody. According to three people, Pabst testified as a witness for the accused student.
"She said she denied [filing charges in the case] because it was his word against mine and because alcohol was involved," the accuser later told the Missoulian.
To Barrett, the moment was revealing, especially since the alleged rapist was subsequently expelled (the Dean of Students said at the time that he couldn't comment on the case, but in general, "if in fact a student was found in violation of raping an individual, certainly that student is expelled.")
"Is this really the woman Missoula wants as its chief prosecutor?" Barrett asked. "Missoula doesn't need a rape apologist in the County Attorney's Office."
Pabst has not directly commented on the case, although she has often warned of false rape allegations in interviews and on her personal blog.
"If a victim agrees to have sex with someone, even if the experience was not as expected, it is probably not a crime," Pabst told the Missoulian. "Consent is measured at the time, not in the morning. Feelings may change but facts don't change in the sunlight."
Sexual assault is one of the most underreported crimes, with 60% left unreported, according to federal statistics. Recent research has found that the rate of false reporting for sexual assault is in the range of 2 to 8%.
Barrett was outraged that Pabst had voluntarily testified on behalf of the accused rapist and raised the issue at a public city council meeting in January 2012. Afterward, Van Valkenburg says he told her Pabst felt she had a "moral duty" to testify because she didn't think it was fair the student was being removed from campus.
After she left the County Attorney's Office in 2012, Pabst represented University of Montana quarterback Jordan Johnson in last year's highly publicized rape case. A fellow student had accused Johnson of raping her as the two watched a movie at her home; according to the Missoulian, trial testimony returned repeatedly to text messages sent by the woman moments after the incident: "Omg ... I think I might have just gotten raped .... he kept pushing and pushing and I said no but he just wouldn't listen ... I just wanna cry ... omg what do I do?" The prosecution said it was evidence of assault; the defense stressed her use of the word "think."
After a 12-day trial, Johnson was acquitted.
Pabst wrote in another deleted post (captured by the Internet Archive), that "despite being publicly demonized, ostracized, expelled and unfriended" she had "never been more proud" of her work as an attorney. "The Missoula County Attorney may say that Jordan is not innocent. Based on the county attorney's statements after the trial, it is obvious that he and his prosecutors are bitter and have no respect for the jury's verdict."
Pabst's opponent in the June 3 Democratic primary — the crucial vote, as no Republicans are running — is another lawyer with experience on both sides of the courtroom, Josh Van de Wetering.
"It's a good year to run as an outsider," Van de Wetering recently told the Missoulian, which also noted that some see his lack of local prosecutorial experience as a weakness.
Missoula is a small town, and Pabst and Van de Wetering have of course crossed paths before. Van de Wetering found himself opposite Pabst when he represented the alleged victim in the Jordan Johnson case. But he was in her camp when he represented the student accused of rape who was expelled despite Pabst's testimony.