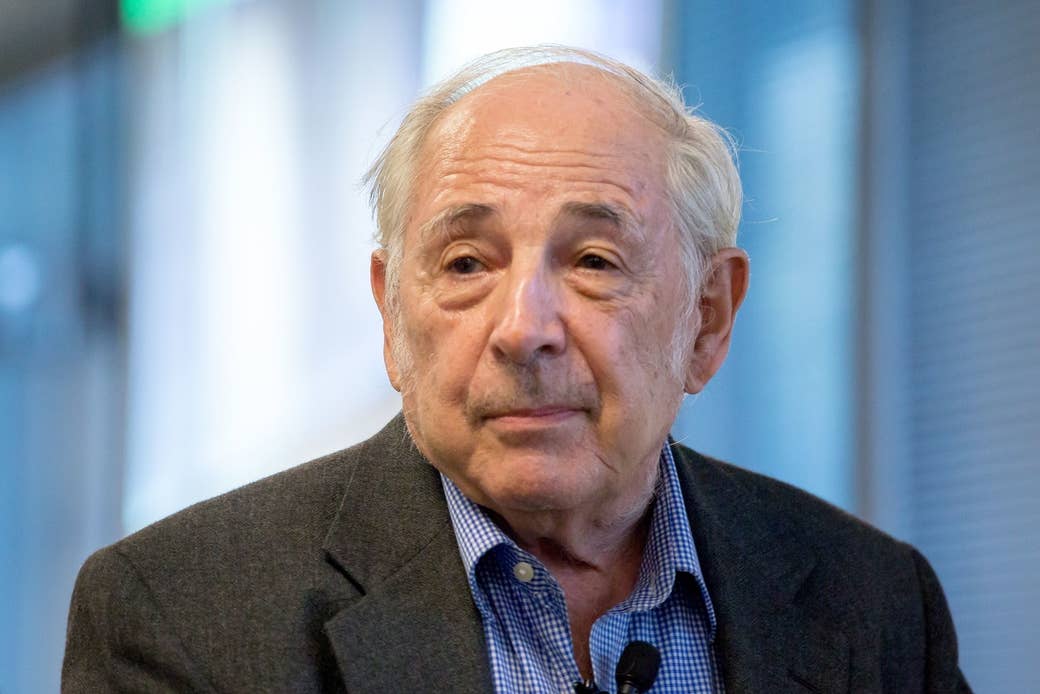 Top UC Berkeley officials knew that at least three students had made sexual misconduct claims against renowned philosophy professor John R. Searle before he was sued for harassing a young woman in March. The philosophy department had also fielded complaints that Searle made inappropriate comments in his undergraduate classes.
Documents obtained by BuzzFeed News show that Joanna Ong, 24, who filed suit against Searle and the University of California Regents last month, was not the first woman to report the 84-year-old professor to the university. Ong's suit alleges that she was fired from her job as Searle's research assistant after rejecting his advances.
In 2014, an undergraduate student said Searle told her she couldn't be his research assistant because she was married and thus wouldn't be as dedicated to the job.
In 2013, a foreign exchange student said Searle lunged at her and tried to kiss her in his office.
In 2004, a graduate student was so shocked by Searle's behavior at a dinner event for prospective students that she wrote to the chair of the philosophy department condemning Searle's "highly inappropriate" actions, which included Searle trying to play footsie with her under the table.
In recent years, students also complained to the philosophy department about inappropriate remarks Searle made in class.
Since university sexual misconduct investigations are confidential, it's unclear how many complaints UC Berkeley has received about Searle overall and whether any resulted in disciplinary action. But, documentation shows, the three misconduct claims uncovered by BuzzFeed News were all reviewed by UC Berkeley's Office for the Prevention of Harassment and Discrimination (OPHD), which is tasked with promptly responding to complaints of sex discrimination and harassment.
"I didn't feel like my complaint was taken very seriously."
Searle denied Ong's claims, according to a statement provided by his attorney, which said he "questions the plaintiff's motives for bringing her complaint." The statement also said UC Berkeley had responded "appropriately" to "any and all" past allegations and that Searle was grateful for "UC Berkeley's care and perseverance in this matter."
UC Berkeley said confidentiality concerns precluded the university from commenting on the allegations, as well as the response to them, but that the OPHD was "engaged in a rigorous investigation" of Ong's complaint, which she filed shortly before her lawsuit. As part of the investigation, the university will look into any past alleged incidents, spokesperson Janet Gilmore said.
As those allegations kept surfacing, Searle continued hiring young women as his personal assistants and teaching large undergraduate philosophy classes. He technically retired in 2014 and entered into a three-year teaching contract that expires this June. Searle abruptly stopped teaching shortly before Ong sued him, but he remains on the UC Berkeley faculty as a professor emeritus. (UC Berkeley said Searle was removed from teaching as an interim measure following Ong's OPHD complaint.) Before 2014, Searle was making over $200,000 a year, records show. In September 2016, UC Berkeley opened an ontology center named after him.
Some of Searle's inappropriate behavior was an open secret among the philosophy students and faculty at the flagship University of California campus, which has been grappling with professor–student sexual misconduct scandals since 2015. His rotating stable of young, female assistants were known around campus as "Searle's Girls." Before Ong filed her lawsuit, which also alleges Searle watched porn in front of her and made sexist comments, philosophy graduate students struggled with how to address concerns about their department's star philosopher. Those who did report him said their claims seemed to go nowhere.
"I didn't feel like my complaint was taken very seriously," said V., the married student who reported Searle in 2014. "I don't even know if it ever went anywhere."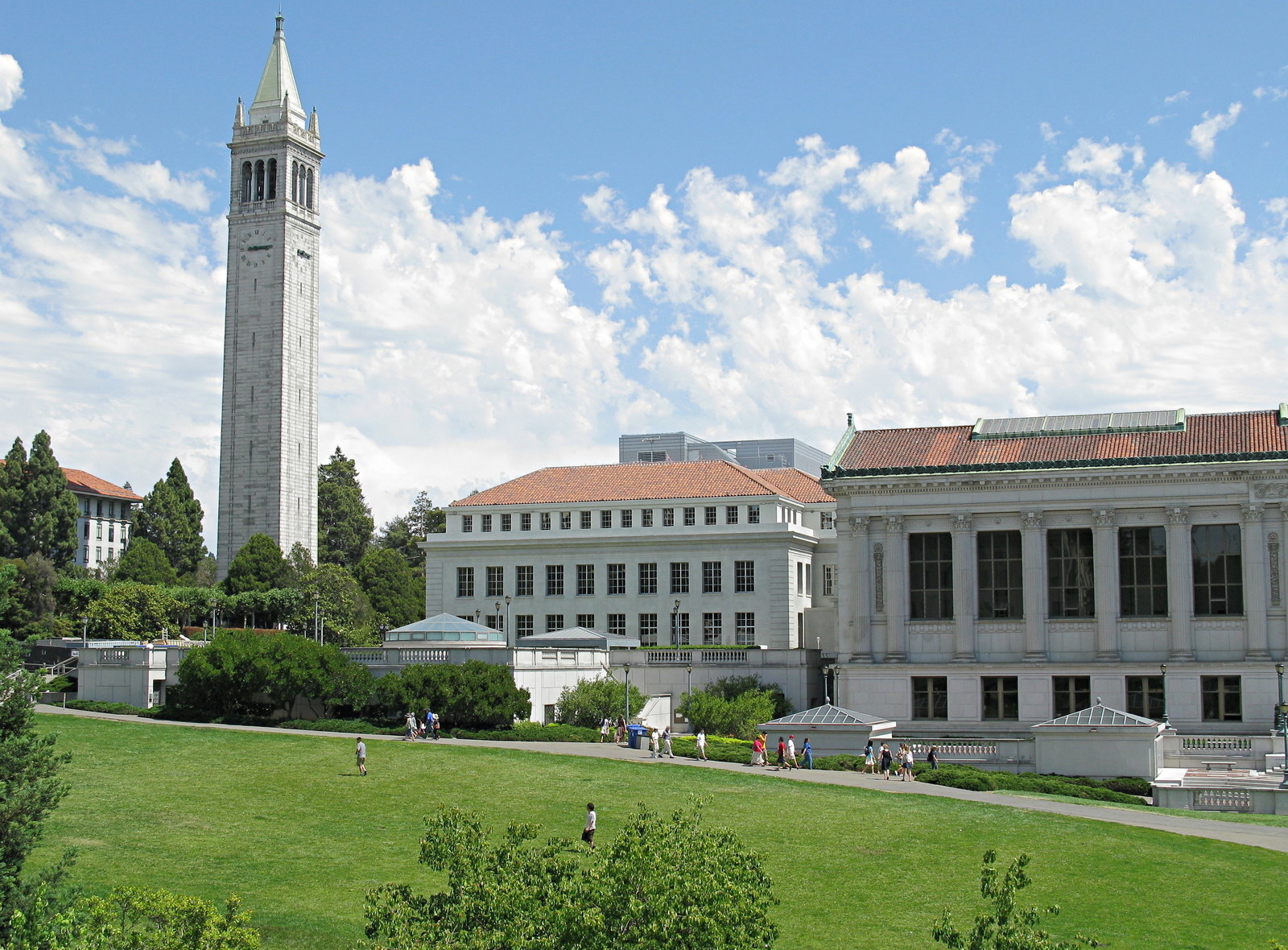 Philosophy has a pervasive gender gap, and female philosophers have long said sexual harassment is one major factor that makes it difficult for women to succeed in the field. That's why Kristina Gehrman wrote a letter to the then-chair of Berkeley's philosophy department after what she called a "degrading" experience with Searle in 2004.
"I am concerned with the need to raise awareness among the faculty about gender-related issues in general within our community, and with the need to develop some concrete department level practices to prevent and/or respond to specific experiences like mine in the future," Gehrman wrote in the letter, which was signed by eight other female philosophy graduate students.
Gehrman, then a graduate student in her twenties, met Searle at a department dinner for prospective students, she wrote in the letter, which was obtained by BuzzFeed News. Searle never asked her name, instead calling her "his girl," she wrote. He invited her skiing in Tahoe and said he had taken an undergraduate female research assistant there before. He rubbed her foot with his under the table, she wrote, and when it was time for dessert, Searle insisted Gehrman share his plate.
"It was so alienating that no one at Berkeley did anything to stop him."
In the letter she sent to the chair a few weeks later, Gehrman called Searle's actions "overly attentive and sexually suggestive in a way that was highly inappropriate."
"It seemed likely that if I showed offense, or refused to comply with Professor Searle's overtures, I would risk hurting the department's attempt to recruit prospective graduate students," Gehrman wrote. "I was also concerned about the possible consequences of offending Professor Searle."
Afterward, Gehrman told BuzzFeed News, she met with three administrators, including one who still works for the OPHD. They told her Searle would undergo training but never followed up, she said. Eventually, Gehrman transferred to UCLA, in part because of the way UC Berkeley had treated her complaint. She even considered leaving philosophy completely.
"It was so alienating that no one at Berkeley did anything to stop him," said Gehrman, now a philosophy professor at the University of Tennessee, Knoxville.
Searle's attorney said the "footsie" accusation was "thoroughly investigated" and "rejected by the university," although UC Berkeley declined to comment on the allegation or its response to it.
Nine years later, a foreign exchange student who knew nothing about Gehrman's letter told a graduate student about an unsettling experience she had with Searle.
She was flattered when the legendary philosopher asked her to stop by his office shortly after meeting her for the first time, she wrote in an email to the graduate student. But instead of showing her his books, as he had offered, Searle "sprang" at her and tried to kiss her, she said.
The graduate student reported the incident to the department on the woman's behalf. In October 2013, the OPHD reached out to the woman, emails show. She told BuzzFeed News she wasn't sure how the matter was resolved.
Months later, in spring 2014, a former undergraduate student of Searle's met with a philosophy professor who was the department's "equity advisor," a faculty member tasked with maintaining an inclusive environment.
"When you're a woman in an academically rigorous discipline, you don't want to make waves."
V. — referred to by an initial to protect her privacy — had twice applied to be Searle's research assistant. On both occasions, she said, he focused on how her marital status could affect her job performance. The first time she applied, Searle asked if she had planned to have children soon. The second time, Searle again expressed concerns about hiring a married assistant, V. wrote in a document labeled "record of incident of grievance."
"I just worry that you won't be as dedicated to the job," she said Searle told her, even though she had received an A- in his class. V. insisted that she was a focused student who planned on going to graduate school for philosophy. But Searle dismissed her, she wrote, telling her he had to finish his lunch.
The equity advisor told V. he would pass her anonymous statement on to the OPHD — emails from the time confirm the OPHD received it — and that she could make a formal complaint, with her name attached, if she wished. She didn't hear anything after that, she said, and didn't pursue the matter because she feared retaliation.
"When you're a woman in an academically rigorous discipline, you don't want to make waves," V. said. "I knew I would have suffered more harm than Searle ever would have."
Both graduate and undergraduate students in the philosophy department said Searle made inappropriate comments in class and during meetings.
"People thought of Searle as someone who says problematic things, but they didn't take it seriously enough," said Tulaja Thigale, who took his Philosophy of Mind class in 2014. She said when she went to Searle's office hours, he mimicked an Indian accent.
In 2016, an external review conducted by philosophy professors from other universities found that UC Berkeley's top-ranked philosophy department was thriving, but it noted "concern about a small number of faculty members who tend to make insensitive remarks, particularly in undergraduate classes."
This concern included Searle, according to one graduate student who participated in the review. Once, for example, while teaching the concept of "visual attention," Searle said he liked to let his eyes wander around the room and settle on attractive young women.
The department chair assured the review board that the faculty members in question had been confronted about their behavior. But graduate students told BuzzFeed News they felt brushed off whenever they reported Searle.
"There was always this sense that the department was doing what they could, but were really hoping Searle would just retire and it would all go away," said one who asked to remain anonymous, citing the precarity of her position.
A graduate student who passed on V.'s complaint about Searle to the philosophy department in 2014 said she never heard from the OPHD until this week, when the department emailed to say it heard she "might have information regarding potential behavior that may be in violation of university policy."
"At the time, I assumed OPHD was handling the situation," the graduate student said. "Now that I know about similar complaints, it's clear that they should have done more."
Jackson Kernion, a graduate student in the philosophy department, said he understood the faculty was limited in scope and had incomplete information about Searle's behavior. Still, he said, he felt "there could have been a more vigorous response, given the serious concerns raised by grad students" at both formal and informal meetings.
"A number of Berkeley students had their first contact with academic philosophy by taking one of Searle's classes," Kernion said. "It shouldn't come as a surprise that women and minorities sitting in his classes came away with the impression that they were less than fully welcomed in the field."
"They can't just say, 'Oh, well maybe next year he'll retire,' and continue to put employees and students at risk."
Universities have many reasons to keep sexual misconduct investigations under wraps, including some state laws that ban the disclosure of confidential information. UC Berkeley has rejected two BuzzFeed News public records requests for misconduct complaints against Searle, writing that it could not "confirm or deny" whether any complaints against Searle had been made, but that it was not in the "public interest" to turn over records since there has never been a finding of employee misconduct.
But a spate of national scandals involving high-profile faculty accused of abusing their power — and findings that the University of California disciplined more than 100 employees across 10 campuses for sexual misconduct from 2013 to April 2016 — has led to calls for more transparency.
Last month, the UC Board of Regents voted to strengthen its faculty code of conduct. Among other changes, sexual misconduct is now a clear violation, and campus chancellors must be told about alleged violations that are reported to department chairs or other administrators. UC Berkeley revised its own policies in 2016. It's now clear the campus does not believe a complaint of misconduct could ever be "informal," and that all complaints reported to employees are treated as formal complaints by the OPHD.
Still, universities have long been obligated under the federal gender equity law Title IX to investigate hostile environments, said Northwestern University professor Laura Beth Nielsen, an expert in sexual harassment law.
"If there's a situation where there's gender inequality at a university, they can't recklessly disregard it," she said. "They can't just say, 'Oh, well maybe next year he'll retire,' and continue to put employees and students at risk."