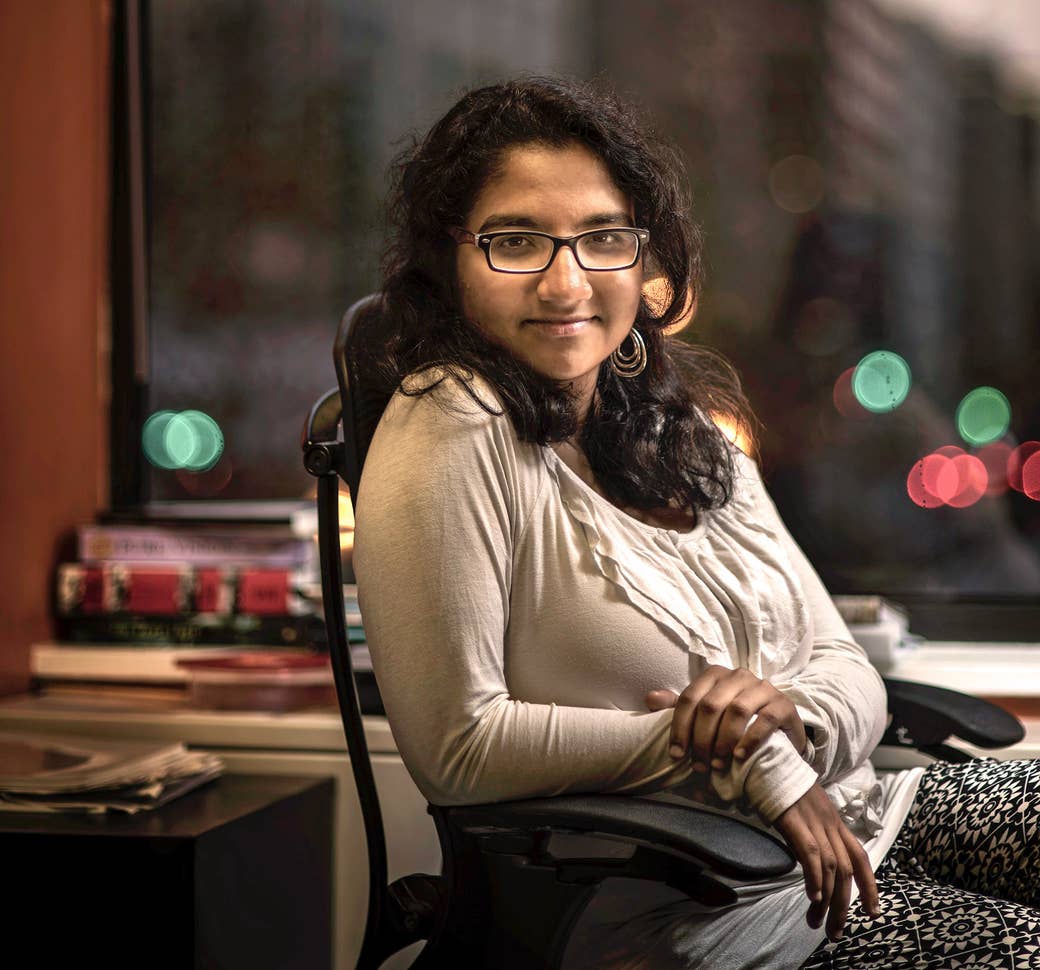 Most people dread the intense security at Israel's Ben Gurion airport — especially if they're not Jewish. But when Amna Farooqi landed there before studying abroad in Jerusalem her sophomore year of college, she laughed her way through the seven hours she was detained.
"I was really amused," she said. "I was also honest. I said, 'I want to go to the West Bank. There's an occupation, and I want to see it.' I think they were a little bit like 'Who is this?'"
A lot of people are asking that question about Farooqi these days. The 21-year-old Pakistani-American Muslim who was raised in a "pro-Palestine" household is the new president of the national student board of J Street U, the campus arm of the progressive pro-Israel lobbying group J Street. Farooqi, an active J Street U member since her freshman year, ran against two others but easily won — it was the first time in the board's history that a student was elected for the second year in a row. She's the first Muslim to hold the position, and may be the first ever non-Jew to lead a predominately Jewish, pro-Israel organization.
Although Farooqi is proudly pro-Israel, she says she "isn't comfortable" calling herself a Zionist, a term that, in the broadest sense, means support for a Jewish state in the Middle East, and is seen by many pro-Palestinian supporters as a form of racism. The work she does within J Street U, which includes pressing Jewish organizations to publicly support a two-state solution to the conflict, pushing them to be transparent about their donors, and holding institutions that "perpetuate the occupation" accountable comes from a "very Muslim place," she said. She and J Street, the "political home for pro-Israel, pro-peace Americans" founded in 2008 as an alternative to the influential and hawkish American Israel Public Affairs Committee (AIPAC), are perfectly comfortable with her unconventional perspective. Many others are not.
On social media and in concerned editorials, pro-Palestinian activists call Farooqi a "Zionist donkey" and a traitor and send her photos of Palestinian babies killed by the Israeli military. Right-wing Zionists call her an Anti-Semite and a cultural appropriator and bemoan her "self-loathing" constituents. "Pretty much says it all," tweeted Daniel Gordis, an influential Jewish author and speaker. "J-Street elects Muslim of Pakistani descent president of national board ... No commentary needed."
Farooqi isn't fazed by the confusion or even the vitriol. Sure, being the only Muslim in the room — as she often is — can be weird, but it's also "energizing," she said. She doesn't think the two-state solution that J Street endorses, which calls for an independent Palestine state to exist alongside Israel, "belongs" to the Jews.
"Obviously Jewish people come to this with their personal connection, but I do this work because of the values I have," she said. "Anyone can do this. I understand why people are scared or curious, but I think if you care about this issue, you should absolutely do something about it."

The Israel-Palestine conflict, always a polarizing topic, has grown even more contentious at college campuses around the country in recent years, as more Palestinian Solidarity groups ally with other progressive student organizations and demand that their schools divest from companies they see as financing "violations of Palestinian rights." Some Jewish student groups have argued this advocacy is motivated by a "new anti-Semitism," but Israel's increasingly hardline politics, its ongoing 48-year occupation of the West Bank, and its fervid right-wing support in the U.S. have made it harder for many young, progressive Jews to define themselves as pro-Israel.
J Street U has positioned itself as a space for those students, who say they are rising in number. (The organization doesn't track membership, but said it has 60 chapters and a presence on 85 campuses nationwide, and that it hosted 1,100 students at this year's national conference.) "There's a critical mass of incredibly passionate, vocal, pro-Israel young people who have a critical take on the current Israeli government," said Benjy Cannon, last year's J Street U board president. Farooqi's election signifies that college students don't care as much about "identity politics" as they do that Farooqi can navigate that middle ground, he said.
But critics say J Street represents a shrinking constituency. To many pro-Palestinian activists, J Streeters — liberal activists who call for an end to the occupation of the Palestinian territories and are harsh critics of the Netanyahu government, but who also describe themselves as pro-Israel — are simply meeker standard-bearers of a racist ideology. Farooqi's election has troubled members of Students for Justice in Palestine from all over the country, such as Hanna Alshaikh, an DePaul University undergraduate who called Farooqi's stance on Zionism "as misguided and hypocritical as J Street's position."
"By supporting Zionism, they are directly undermining the democratic values they both say they espouse," she said. "Zionism ha​s always privileged one people — the Jews — over another, the Palestinians."
To right-wing Zionists, they are self-hating Jews. Farooqi's election is yet more evidence that J Street is actually an "anti-peace, pro-Palestinian group," said Noah Pollak, executive director of the conservative Emergency Committee for Israel and a prominent voice on the right of the pro-Israel debate in the U.S.
It's not that Farooqi is a Muslim, he said — it's that she won't call herself a Zionist or condemn the Boycott, Divestment and Sanctions movement, an international pro-Palestinian campaign that seeks to exert economic and political pressure against what they see as an apartheid state. (Farooqi opposes the global BDS movement, as does J Street, but said she thinks it's "ineffective" to fight BDS without addressing the occupation.)
"Her views are actually very consistent with J Street. She is the perfect fit," Pollak said. Still, he said, he is "genuinely mystified" by Farooqi's new role.
Is her election "a 'radical chic' thing," he asked, "or is this who the students really wanted?"
It takes a certain resilience to dive headfirst into the heated Israel-Palestine debate. But Farooqi, a petite college senior at the University of Maryland who would get carded for R-rated movies if she didn't dress and carry herself as professionally as she does, has long enjoyed being the most provocative person in the room. She grew up in the mostly affluent D.C. suburb of Potomac, Maryland, which, she joked in a speech at this year's J Street National Conference, makes her "culturally Jewish." Her weekends were filled with bar and bat mitzvahs, but she was raised by Pakistani parents — her father works for the World Bank, and her mother is a former engineer — in a religious Muslim household critical of Israel.
Farooqi's parents encouraged her to explore her religious and political identity on her own terms, but Farooqi couldn't help but absorb their frustrations. In fourth grade, she started wearing a headscarf to signal she was proud to be Muslim after 9/11. When Potomac synagogues put up "I stand with Israel" signs during the 2008–09 Gaza war, she and her family lamented that the local mosque could never be so bold.
"I felt inherently sympathetic to Palestinians because I was Muslim, but I didn't really know why," Farooqi said. Her parents had taught her not to "go around talking about things I didn't know enough about," so when a high school fight with a Jewish friend who didn't believe Palestine should be a state drove her to tears, she resolved to educate herself instead of being defensive.
"I think I cried because I was overwhelmed with how much I didn't know," Farooqi said. "I felt a power imbalance — it was so hard to say something about Palestine in that community — but my reaction was also, 'I need to know what I'm talking about.'"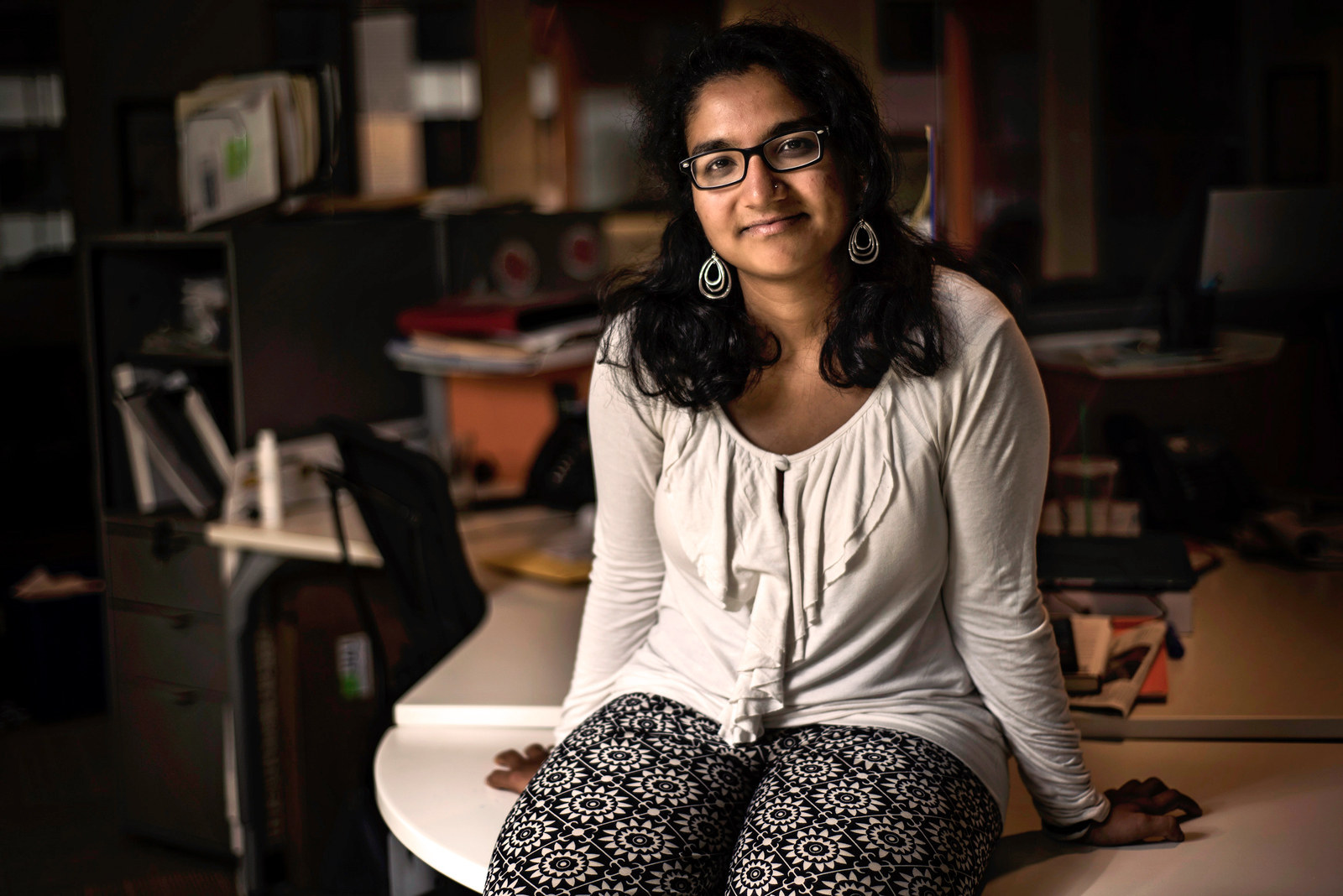 At the University of Maryland, Farooqi took Israeli history classes and started to "actually know things" beyond the abrasive internet comments that she had always found dissatisfying. As a child at Sunday School, Farooqi was unimpressed by prophets — "Of course it's easy to stand up against all these people if you are talking to God" — but "blown away" by the first sets of followers, because "there was always something really brave to me about people who stood up for what they believed in." When a professor assigned Farooqi the task of role-playing David Ben-Gurion, Israel's first prime minister, she was equally awed.
"It started to really hit me: They created a state!" Farooqi said. "That's not a small thing." She still has the book of his diaries that she accidentally "stole" from the library.
"He was a very racist man, but he was also so deeply thoughtful in this way I really connected with in the way he was thinking about the Jewish people and the Jewish future," she said. "It reminded me a lot of how I related to my Muslim identity."
The connection she felt "freaked me out," Farooqi said. "I was not expecting this." The classes were supposed to be a way for her to learn and "be effective" — not a path to labeling herself "pro-Israel." At the same time, she was getting involved in UMD's J Street chapter and failing to find a fulfilling Muslim community on campus. The Muslim groups were more religious than political, and Farooqi was turned off after her first meeting of Students for Justice for Palestine, when someone made a disparaging remark Farooqi remembers as "ignorant Zionist bastards." To her, that was just as awful as Fox News commentator Megyn Kelly ranting about jihad.
Farooqi wanted to delve even deeper, so she spent a semester abroad in Israel, where she was determined to have an authentic experience from that first day at airport security. "I didn't want to be coddled," she said. "I would have been a little upset if they didn't stop me."
She was prepared to be angered by her frequent trips to the West Bank, but didn't anticipate how frustrated she'd be by the apathetic students on her program who said they didn't care about the conflict but defended Israel on Facebook. As the only Muslim on the program, Farooqi often bit her tongue.
"I didn't want to seem like the brown girl who always wanted to talk about Gaza," she said.
So she focused on studying the Talmud and Israeli history, continuing to be struck by the disparity between the origins of Zionism — which to her was about "accountability" and "the Jewish people taking control of their future after a history being trampled on" — and the first-hand "watered-down Zionism" she was experiencing "that could never have even created the state."
Every day, she would call her mother and tell her what she had learned. "It was so great to find all these things you love about another religion and still know I like mine more," she said. "I really do come to this from a very Muslim place. It's easy for me to immerse myself but never really lose myself."
Farooqi never expected to fall "in love with Zionism" — a declaration she first made in a newspaper op-ed last year — which led her to believe in a "strong need for Israel to survive as a Jewish, democratic state." But she said critics are jumping to conclusions about her motives: She's interested in Judaism solely because of the conflict, "and the gap between how Jewish and Muslim people view it," not because of any internal identity struggles. She doesn't want to convert to Judaism. She just believes she can work most productively within the American Jewish community, since, she said, Muslims don't have the backing of powerful lobbying groups and wealthy philanthropists who funnel money to Israel and conservative Jewish organizations.
The American government and Jewish community hold "the power on the issue," she said. That's why J Street focuses on them, "not just because everyone is self-hating."
Farooqi was elected to J Street U's national board as their Southeastern representative when she returned home from Israel. She said its most successful action took place in March, after Eric Fingerhut, president and CEO of Hillel International, which says it is the largest Jewish student organization in the world, abruptly pulled out of a talk he was scheduled to give to students at a J Street conference.
Fingerhut claimed he was uncomfortable speaking alongside senior Palestinian official and negotiator Saeb Erekat. J Street U suspected that Hillel International's generous right-wing donors were to blame and quickly mobilized, working with regional Hillel chapters who also opposed the decision and organizing hundreds of students to walk to Hillel International's D.C. headquarters. They got Fingerhut to apologize and agree to a meeting later that summer. But most importantly, they achieved their chief goal, Farooqi said, which was to shed light on the influence right-wing money has on pro-Israel politics.
As the new face of J Street U, Farooqi hopes to continue holding institutions accountable — "We have to follow the money to end the occupation," she said — but it also means she is subject to distracting scrutiny. Critics analyze her social media feeds to prove she's not good enough: Her fall 2014 tweet "Idk why is Bibi is a douchebag serious question" is much fussed-over favorite. And while her supporters say Farooqi is more familiar with Israeli politics than most American Jews, there are some areas even she herself admits she can't speak to.
Farooqi doesn't call herself a Zionist because she doesn't want to "speak for a Jewish connection," and defines Zionism as the means by which Jewish people "figure out their communal obligation and their identity, and how they want to practice that, and that's a pretty vague, broad thing." But many believe Zionism has a clear definition — the belief that there should be a Jewish state where Israel is currently located — and that Farooqi is waffling by professing her affinity for the movement while keeping a distance.
"The idea that just because she's a Muslim she can't be a Zionist is bizarre," said Pollak; there are plenty of non-Jewish Zionists, such as the influential Christian Zionist group CUFI, or Christians United For Israel. "To be honest, she sounds immature." She also sounds like "she doesn't see much to like about Israel," he said, "which says a lot about J Street and the values it has."

But she sees too much to like about Israel and Zionism for others. Farooqi's decision to work within the Jewish community is misguided, said Ramah Kudaimi, membership and outreach coordinator for the US Campaign to End the Israeli Occupation. "Historically we have seen that change doesn't happen because the powerful decide to concede some power," she said, citing the U.S. civil rights movement and anti-apartheid in South Africa. "Groups like J Street do not support BDS, so how do you work for Palestinian rights at a group that refuses to be in solidarity with Palestinians' call for the international community to take action to support them?"
Many liberal pro-Israel Jews have applauded Farooqi's election, which has also been enthusiastically endorsed by writers for a variety of Jewish publications.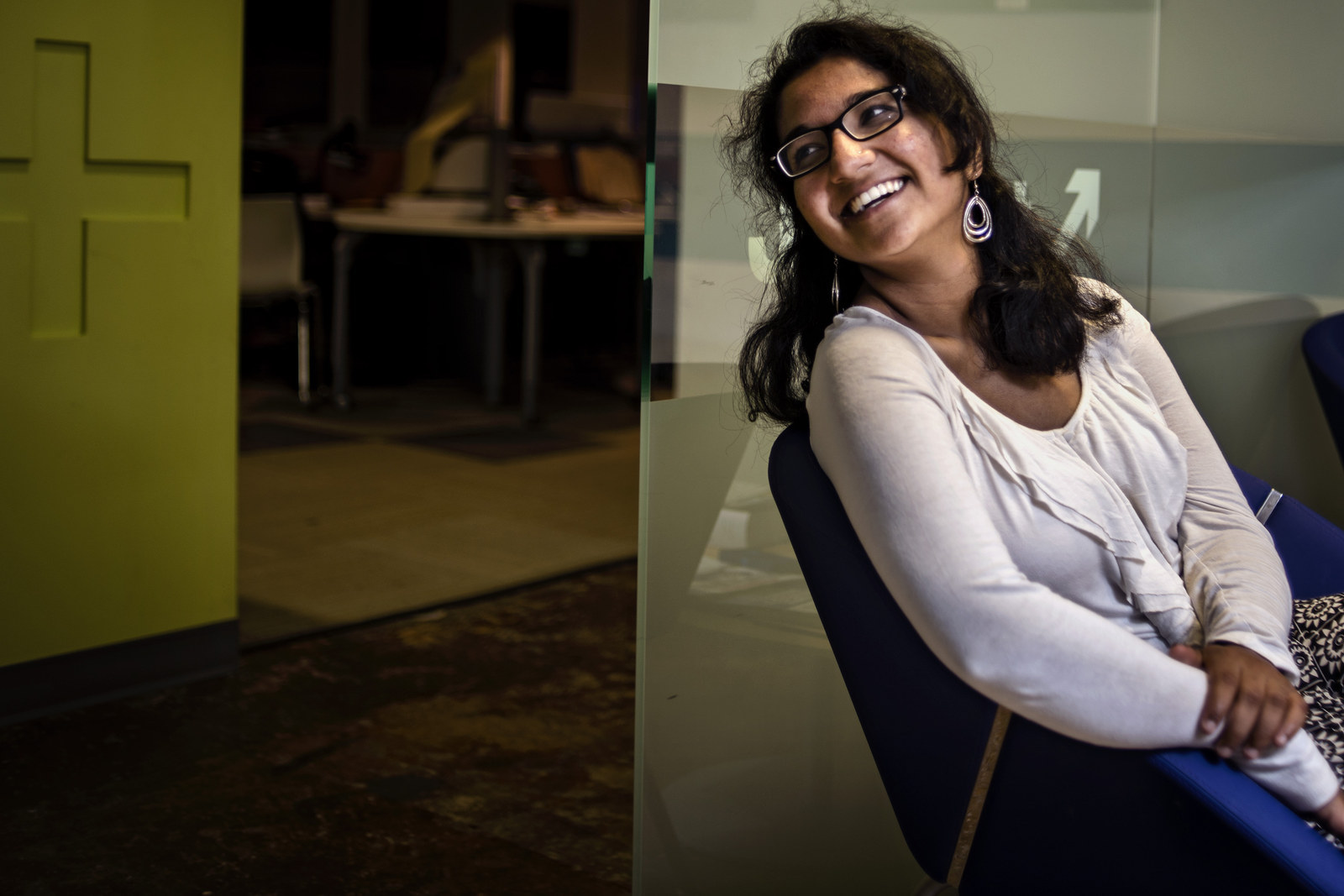 "The whole point of pro-Israel advocacy is to affirm that loving and embracing Israel is not simply a Jewish issue," said Rabbi Eric H. Yoffie, president emeritus of the Union for Reform Judaism. "My general reaction is 'why not?'"
David N. Myers, professor and director of the UCLA Center for Jewish Studies, said he was "surprised and delighted" by Farooqi's election. "More of us should learn from her example of leaving one's comfort zone and learning about the mythic and reviled Other," he said.
Although Farooqi is insistent that her presidency, while historic, isn't that heretical, it's not as if she never feels an internal conflict, she said. It can be difficult to explain her connection to Israel to her extended family, who have mostly been "confused but supportive," she said. She hasn't "invested in building relationships with the Muslim community" — most of her friends are Jewish — so she's "had to figure out a way to be Muslim by myself."
"How do you not feel guilty about leaving your community and being called a traitor?" she said.
Her father, Mubashir Farooqi, said it was hard at first to accept his daughter's admiration for Zionism. Now, however, he said he tries to explain her perspective to baffled family members. He's learned a lot from his daughter, he said.
"In Pakistan, you're taught Israel is the enemy," he said. "Until Amna studied [the conflict] and explained it to us, we only knew what we had heard and learned growing up."
Farooqi has held onto her childhood affinity for provocation. She grinned as she recounted the first day she arrived in Israel this summer, where she helped lead student tours as part of J Street U's Israel program. After a harrowing day of international travel, Farooqi went on Tinder for "Hebrew practice." She couldn't help getting political on the dating app.
"I swiped right on everyone," she said, "and it was always the first question: Are you Jewish?" Farooqi said no, but pretended she was from East Jerusalem. In return, her matches sent her "fascist" rants instead of flirty emoticons. "One person was like, 'Israel is only for Jews, get out!'" she said. "I think another was like, 'Palestinians aren't a people and shouldn't exist and it's all a lie."'
Farooqi wants to keep having these difficult discussions, both silly and serious, "forever," she said, whether that means working for a lobby, congressional office, or moving to Israel after she graduates. Will she find enough listeners outside of J Street?
For now, "it doesn't matter," said one progressive pro-Israel activist who would only speak anonymously. He said he believed most people in the field quietly "thought the same thing" about Farooqi's election.
"People love love love her," he said. "They say she rocks. She speaks about her relationship with the Jewish community in a way young Muslims don't. But, personally, I think it's odd. It's awkward."
Still, he said, "She's who the students chose."