The Problem With A Facebook Snapchat App
Facebook is reportedly testing a new photo-sharing app, with an expected release by the end of 2012. Will it be EVEN SEXIER than Snapchat?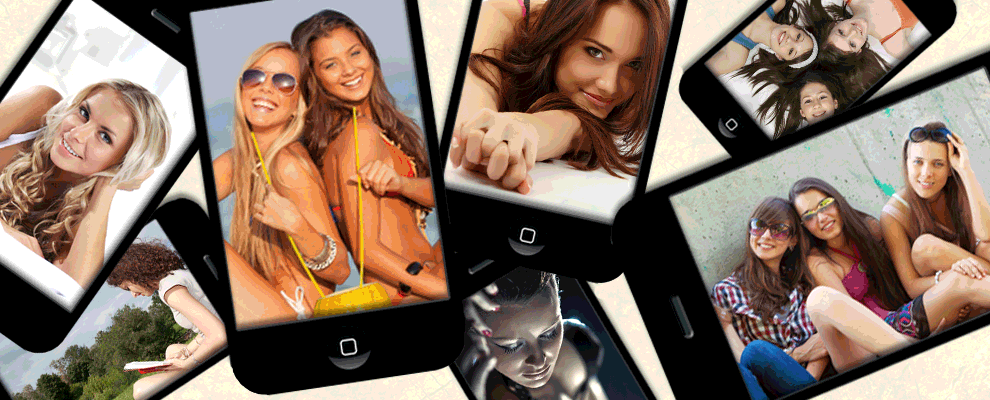 Snapchat, the wildly popular photo-sharing app that destroys user images within a number of seconds — and is at least partially, but possibly mostly, about teen sexting — will face a potentially giant new competitor in Facebook, which plans to launch a similar app in coming weeks, according to AllThingsD:
Facebook's competing app will do much the same thing. After a user opens the new app, they're presented with a list of current message threads between them and their friends. Hold your finger down on one of the threads, and a timer comes up to ask how long the message should be viewable. From there, you're able to send the message — which, just like on Snapchat, will only be viewable for a fixed period of time.
Facebook continues to try to corner the market on mobile photosharing — the company bought Instagram in April and released Facebook Camera, a standalone app, earlier this year too.
Whether Facebook's version of the app will be able to compete with Snapchat remains to be seen; the latter has attracted substantial notoriety and, with it, a great deal of name recognition. But what brand is more recognizable than Facebook? Snapchat CEO Evan Spiegel would have every reason to be concerned — in a statement to All Things D, he did that thing where you repeat someone's first name a few times because he's making you nervous and you want him to back off:
We haven't heard anything from Mark [Zuckerberg] about a Snapchat clone. We're big fans of Instagram and the Facebook platform and we look forward to watching Mark continue to innovate and grow his company.
Still, a Facebook-based co-optation of a grittier app — one outside the margins of our typical, everyday social media networks — has not necessarily been a recipe for success. A startup company that tried to recreate a sanitized version of the Chatroulette experience (in which users connected to each other at random, in video exchanges that lasted as long as both users were willing, and in which genitalia was ... abundant) in a Facebook-connected app called "Airtime" ultimately failed to take off.
A Facebook version of Snapchat will, by necessity, be similarly stripped of the original model's weirdness and grossness — and, therefore, much of its appeal. For one, users will be exchanging photos with Facebook friends only — meaning everyone involved will know each other's full names. (Snapchat now allows users to limit snaps to their friend lists, but users can also opt to randomize their experience and allow snaps from users they don't already know.) This doesn't mean users won't send sexts through it — where there's a will, there's a way — but it likely means they will do so less frequently.
Symbolically, the idea of using a Facebook-created Snapchat just doesn't feel as alluringly illicit as using Snapchat proper seems to. Snapchat, with its bright colors and weird little ghost icon and bizarre, often-jokey usernames, feels like its own little world. It feels like a place where you might be able to get away with sending pictures you wouldn't otherwise. It may well be hard to feel the same about something (however similar) under the Facebook name: If there weren't already sufficient common sense reasons to avoid sexting, sending private photos through an app owned by the same company that holds and tracks your entire life's documentation might give some consumers pause.
But then again, nobody really seems to be thinking through this whole sexting business much at all.