The DOs And DON'Ts Of Digital Holiday Greetings
The best holiday greetings you can give are offline, but that isn't always possible. Here's how to avoid the worst digital-holiday-greeting faux pas.
DON'T send an e-card.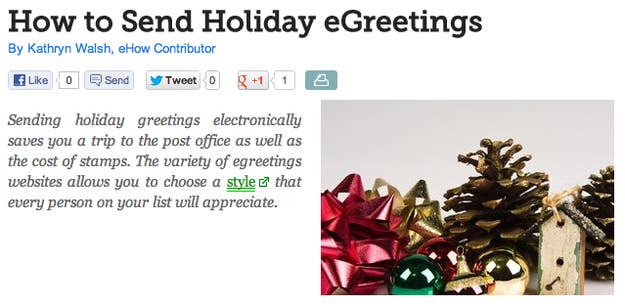 DO send a paper card or, if you must, a personal email.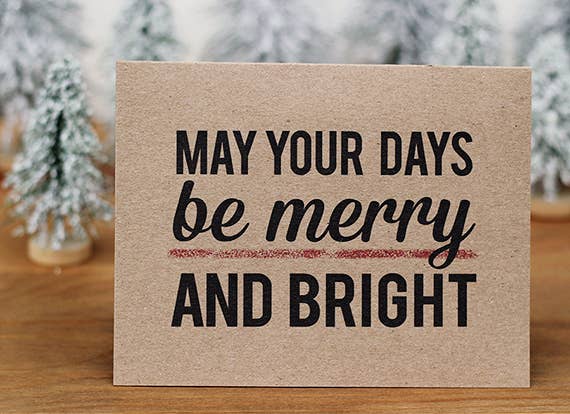 DON'T post stock holiday jokes as your Facebook status — especially not ones like these.
DO, if you want, post a brief and friendly holiday greeting as a Facebook status.

DON'T send holiday mass texts.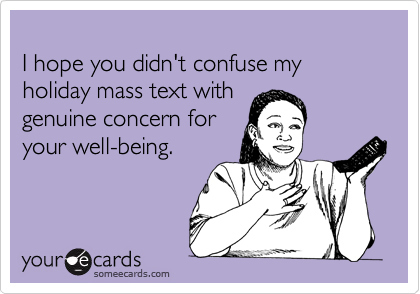 DO send personal text messages to close friends and/or family you won't see that day.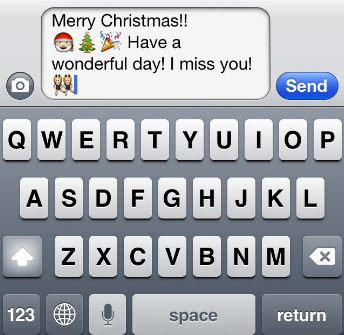 Relatedly: DON'T text your ex on/during the holidays!

DO head to loveshack.org (or similar) for reenforcement if you're thinking about texting your ex on New Year's.
Finally, please DON'T "Elf Yourself."