How To Use Tinder Like A Human Being
A beginner's guide to joining the world's simplest dating app, Tinder — and behaving well while you're there.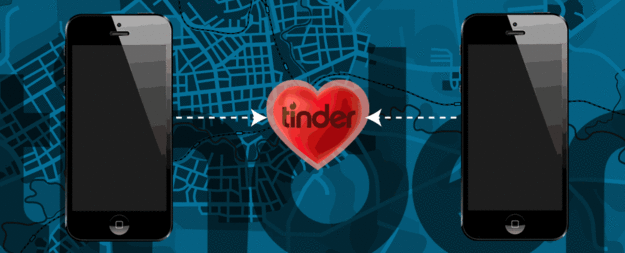 When we first wrote about the dating app Tinder last December, it was brand-new and little used: You could swipe your way from your first suggested match to your last in 10–30 minutes, depending on your location. Tinder has stayed nearly as simple as it was back then — though, helpfully, users may now state a preferred age range and sexual orientation — but has spiked in popularity. (The app's creators say it has facilitated over 50 million matches — though it's important to note that that figure doesn't mean any of those people necessarily met — since its launch last fall, and it's evident from use that there are now many more users to go around. Endless swiping!)
For now, at least, the easiest dating app on the planet (too easy, maybe?) is here to stay, so here's a guide on how to 1) use it 2) like a well-adjusted human being.
Signing Up
The quickness with which a Tinder profile is created is a double-edged sword. On the one hand, this will take you no more than five minutes. On the other hand, nobody is spending more than five minutes on this. Your profile consists of the following: your sex, up to five pictures, and an optional tagline. (The way people describe themselves when given just a sentence or two is one of life's greatest joys, and also horrors.)
How you fill out this threadbare profile is, of course, up to you. But there are things you're better off not putting on it: pictures of you in the middle of eight girls, all of whom are sticking their tongues between their forefingers and middle fingers. Pictures of you with dead deer. Pictures of Not You But Just Some Mountain. Taglines that say "I like to have fun." Taglines that say "I'm actually 19" when your age is listed as 26. These things are confusing, vague, upsetting. You don't have much time here! The most effective pictures are those that provide a clear look at your face (and maybe your body, in clothes!), and the most effective taglines are ones that make you stand out among everyone else getting swiped.
Don't forget to select your "Matching Preferences" — you'll find this tab in the left-hand menu. Here you can choose whether you want to be matched with male users or female users (or both), how many miles you're willing to go to meet a stranger you don't know anything about (your match radius), and what kind of age range you'd like to work with. (As is the case with most online dating providers, you'll find the most potential matches if you're a young person looking for young people: Tinder's average user is 27.)
Browsing Your Matches
This is the fun part! You get to stamp "NOPE" across people's foreheads. (Or, sometimes, "LIKED," but that isn't quite as fun.) You can swipe your finger to the left to reject a match, or you can press the X below the pictures. The former is more enjoyable, but the latter leads to fewer mistakes. You can get swipe-happy. And sometimes you might forget that you can't go back to a picture you maybe just rejected too quickly, so you'll swipe right to try to bring it back, but THIS WILL NOT WORK! You will have just "liked" the next person in line. Oops.
On Tinder, matches know you liked them only if they've liked you too. Once two users have liked each other, they're free to start messaging each other in Tinder's chat service. How you start a conversation with someone you know nothing about is beyond the scope of this guide/this human, but you've got the person's first name, so "Hi, _______" might work. (It might also get a "Hi, [your name]" back and then a weird, sudden, total silence. You tried!) If your conversation goes sour, Tinder lets you block someone from this window as well.
How Not to Chat on Tinder
1. Most importantly: Do not be creepy or rude. It's fine and great if you're hoping to find casual sex through Tinder, but don't assume that everyone else there is — this means your first message with a match should NOT be a sext. Better not to lead with a physical comment of any kind.
2. If someone you've been matched with doesn't respond to your initial message, leave it alone. You could have been an accidental swipe (I'm SO sorry), or this person might think you're cute but not be interested in actually meeting up with anyone, or who knows what else. If someone's interested, they'll respond.
3. Don't lead with "Tell me a little about yourself." It's a hard and stressful question, and a boring one, and you're probably only ever going to get a really boring answer back. Tinder is weird. Embrace the weirdness and start off with something specific. It might stick or it might not, but there is pretty much nothing to lose. There are plenty of faces to swipe in the...sea. Good luck!