How To Crack The Teen Texting Code Once And For All
ICYMI, parental (and sometimes grand-parental) guides to all the cool acronyms teens use to text about rainbow parties and whip-its have become a business unto themselves. We've collected many of them here, lest any improbable phrasing go unabbreviated and any parent unwarned.
Today's teens are up to something sinister.
Every year or two marks the arrival of another book purporting to clarify the unintelligible glyphs parents spot on their teens' cell phone screens. In between, at least a dozen articles on the same topic are written. Are we getting closer to the truth? Will parents ever crack the code?
And, while we're asking questions, how many of these things are really being said? Almost none. But that doesn't mean we shouldn't be extremely worried.
Here are nine of the best-known resources on the topic arranged by experience level, and, where available, what parents say have to say about them. BOLAKAEOFSTT*.
(*Best of luck and keep an eye out for suspicious teen texting!)
THE BASICS
Before you can infiltrate the insidery codes teens use to talk to one another, you have to learn how to text in the first place. It's not as easy as you think. Sometimes, describing how to do it can take up to 92 pages.
1.
"E-Z Text Messaging 4 Grandparents," by Valli Marti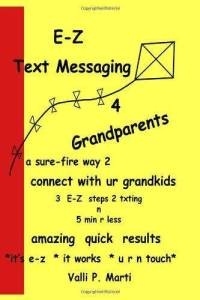 2.
"Read Between the Lines," by Shawn Marie Edgington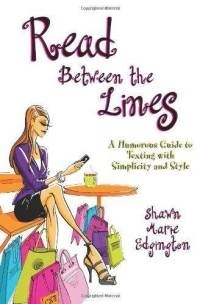 3.
"Text Message Survival Guide," by Evie and Jack Shoeman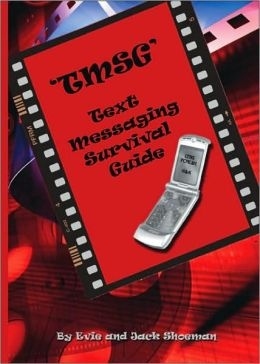 4.
"The Code: Basics for Texting and Instant Messaging," by John and Barbara Dorgan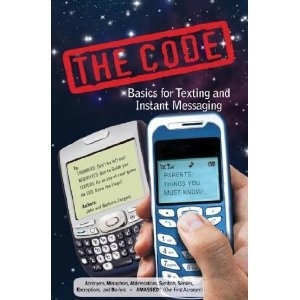 INTERMEDIATE
You've learned how to send and receive texts, and have gained at least a minimal level of trust with your teen. What do you say to it? I mean, him or her? Here are a few tips to get you started.
5.
"92 Teen Text Terms Decoded for Confused Parents," by Jessica Citizen

6.
"Top 20 Text Abbreviations You Should Know," by Marcia Hansen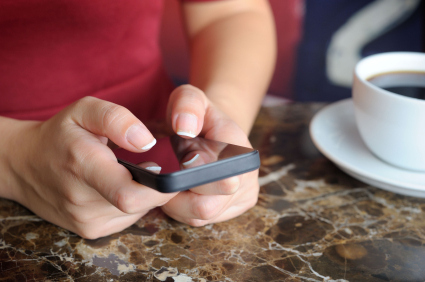 ADVANCED
Are you sure you want to know what your teens are almost certainly in no way texting? This next portion of the guide gets dark.
7.
Teen Chat Room Slang, on safesurfingkids.com

8.
"99 Texting Acronyms You (and Every Other Parent) Should Know," an editorial by ihatethemedia.com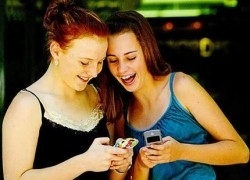 Memorize what you've seen here.
But remember that we'll never REALLY know everything teen acronyms mean, because they are making up new ones constantly. It's either that or adults are making up acronyms that sound sort of like things teens would text, but which they never actually would. Still: BSTS. ("Better safe than sorry.") (Or is it "Bullshit, that's stupid"?? Ah well.)