8 Very Good And Very Bad Ways To Write That First Online Dating Message
Sending the first online dating message to that cute guy/girl can be scary, but here's how to do it right. Mostly, just write more than "hey."
THE BAD
There's a lot of internet advice about what first online dating messages should — and shouldn't — say. Let's get the worst of it over with now. DON'T listen to these people!
1.
Explain that your jokes are jokes.

2.
Exaggerate (or invent) shared interests.

3.
Convert their interests into relationship metaphors.

4.
Help women think, which can be hard.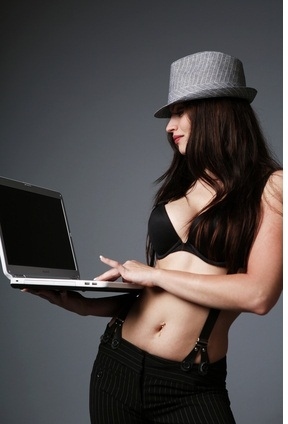 THE GOOD
Though much of what you'll find among internet advice on internet dating is bad, some of it is pretty spot-on and helpful. A lot of it is basic, but not SO basic that it hasn't kept hundreds and thousands of online daters from violating these EXTREMELY BASIC principles anyway.
5.
Ask a question.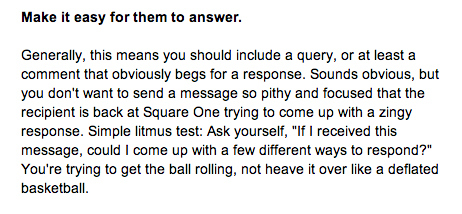 6.
Prove you've read their profiles.

7.
Shut up about yourself.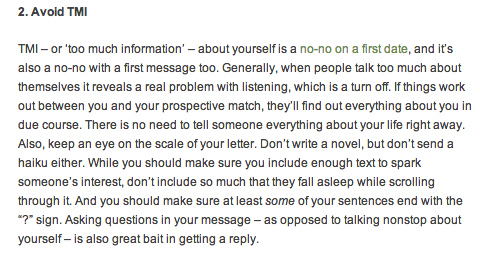 8.
Speak like a human.