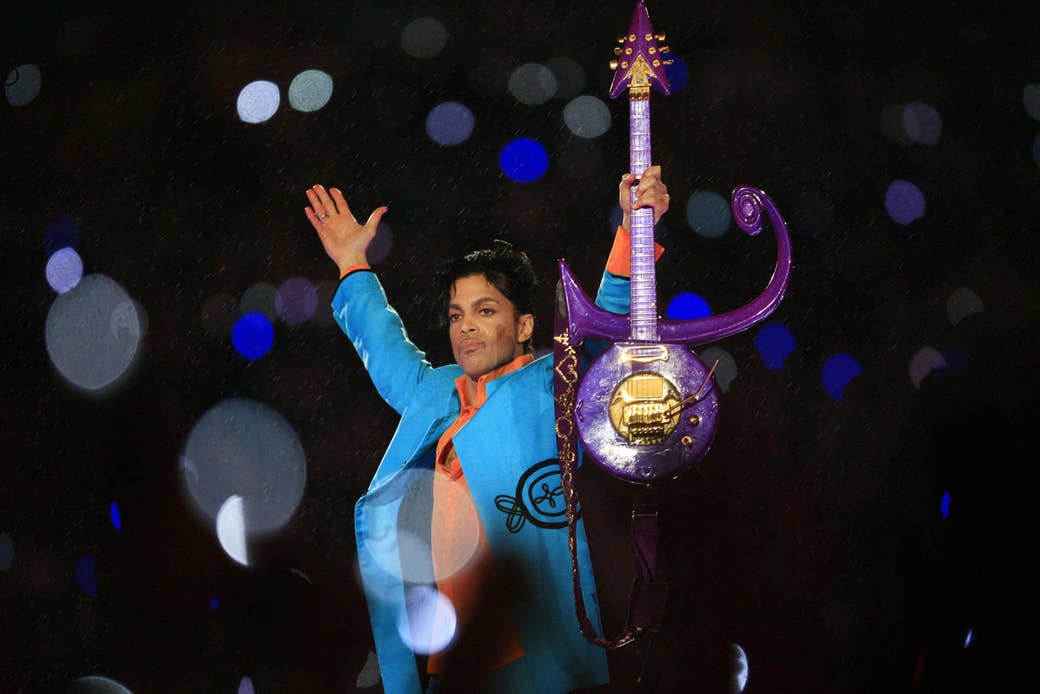 Prince, the great showman and iconic musician, died April 21 at Paisley Park Studios in Chanhassen, Minnesota, at age 57. The cause of death is still unknown, though last week the prolific songwriter was reportedly suffering what his publicist Yvette Noel-Schure said was the flu.
The eccentric and eclectic musician and songwriter behind massive hits like "Kiss," "Raspberry Beret," "1999," "Purple Rain," and "When Doves Cry," transformed popular music in America starting in the late 1970s and early 1980s by blending R&B, funk, pop, and rock, and helped shape a conversation around the mechanics of the music business that still impacts the industry today. His flamboyant fashions made him a style icon, his highly sexual output and reclusive nature turned him into a fabled celebrity, and his artistic boundary-pushing transformed him into a lightning rod for racial politics in pop culture.
Prince wrote numerous hits for other artists, including Sinead O'Connor's "Nothing Compares 2 U," and performed instruments on others' records, like his collaboration with Madonna on Like a Prayer. His movie Purple Rain and its accompanying blockbuster soundtrack solidified his place as one of the best-selling artists of all time, establishing him as an Academy Award winner, stage icon, sex symbol, and, indeed, the Purple One.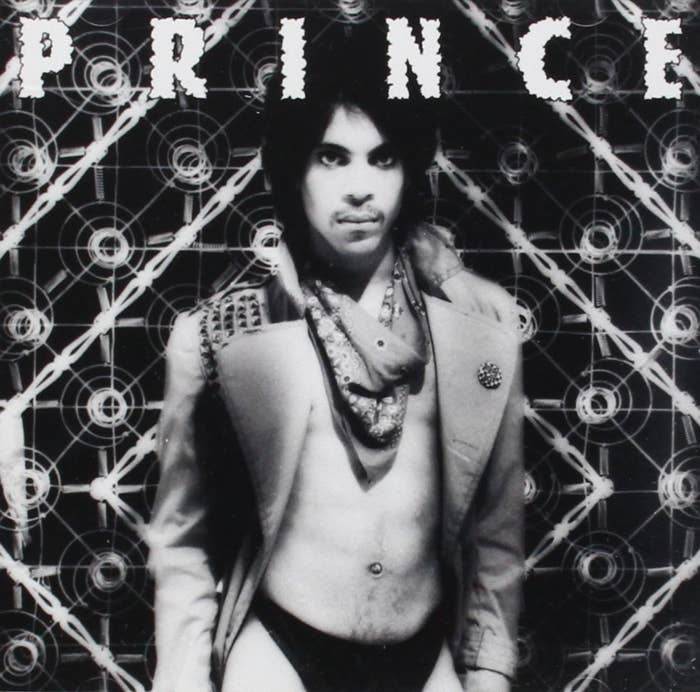 Born Prince Rogers Nelson on June 7, 1958, in Minneapolis, the artist was raised by his jazz musician parents, Mattie Della and John Lewis Nelson, alongside his younger sister Tika (aka Tyka) Evene. After fronting bands Grand Central and 94 East in his hometown in the 1970s, Prince very quickly earned his first record deal via Warner Bros. at age 18, and thus launched an unusual and varied recording career.
He released his first three albums as a solo artist in quick succession: 1978's For You, 1979's Prince, and 1980's Dirty Mind. Written, performed, and produced entirely by Prince — a rarity for a new artist — his early work established him as a powerful one-man band and formidable guitarist. Respectively, those records yielded singles "Soft and Wet," "I Wanna Be Your Lover," and "When You Were Mine," eyebrow-raisingly sexual and optimally funky songs that illustrated Prince's predilection for marrying genres including soul, disco, R&B, New Wave, and rock 'n' roll. The virtuosity and popularity of his output left traditionally white radio stations little choice but to play him.

"The key to longevity is to learn every aspect of music that you can," Prince would later say.

Athletic and saucy with an undeniable charisma, Prince in 1980–1981 opened for the Rolling Stones' tour, played Saturday Night Live for the first of three times, and dropped his quite naturally titled 1981 album Controversy and its Hot 100 hit of the same name. In that track, Prince recites the Lord's Prayer, along with one of his most representative lyrics: "People call me rude / I wish we all were nude / I wish there was no black and white / I wish there were no rules."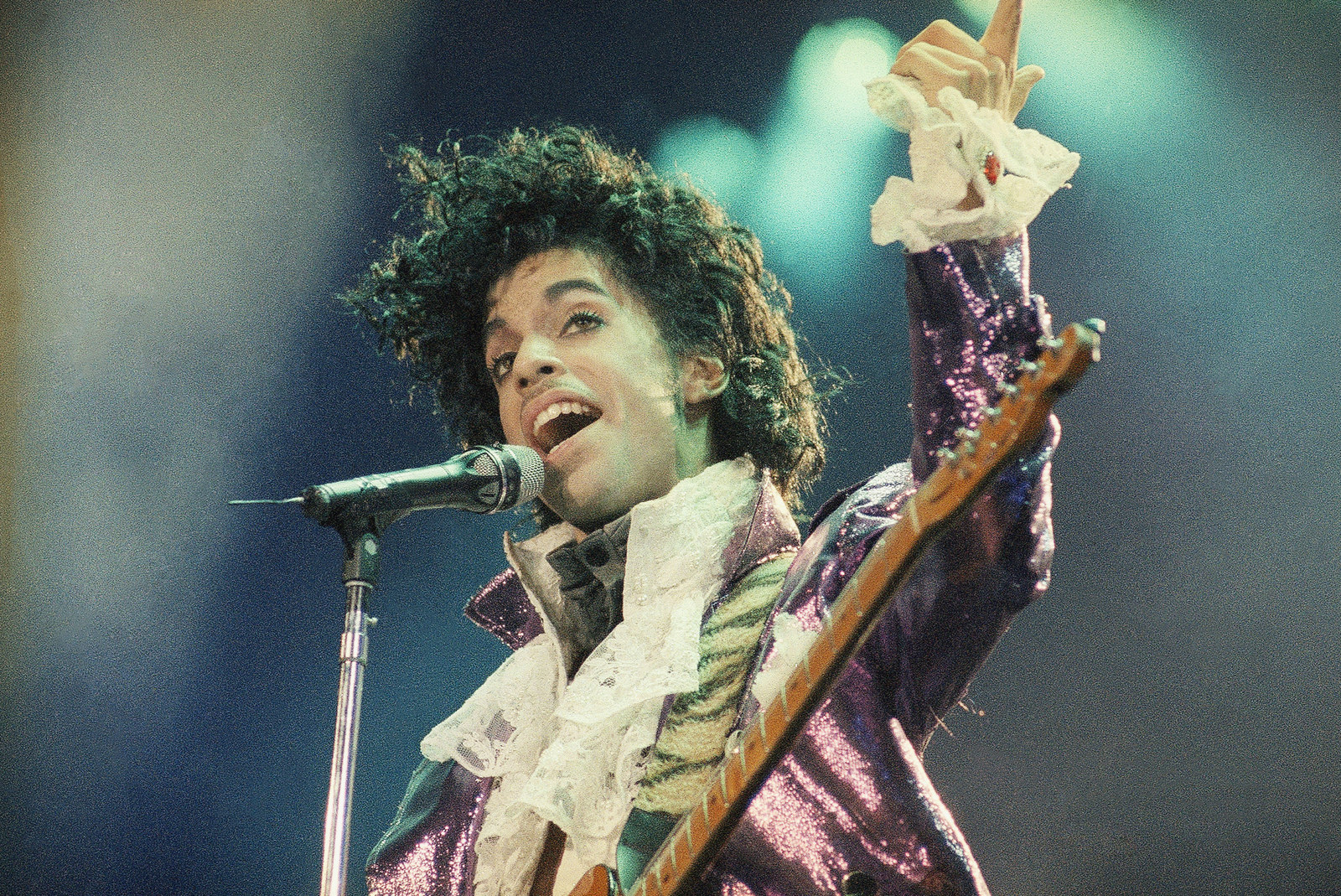 These rules were further bent and dissolved throughout the 1980s (a proclivity reflected in the name of his backing band: the Revolution). His breakthrough 1999, an acclaimed and ambitious double album, dropped in 1982 to the tune of 3 million copies. But even that jaw-dropping number was trounced when Purple Rain topped the Billboard 200 album chart for 24 consecutive weeks in 1984, dripping with beloved tunes like its titular slow-jammer, "When Doves Cry," "Let's Go Crazy," the famously explicit "Darling Nikki," and "I Would Die 4 U." The semi-biographical film, starring Prince himself, wove exposition with concert performances, masterfully capturing the petite singer in high-heeled boots as a must-see phenomenon and cemented him as a bona fide superstar.
"When the film first came out," Prince recalled to Rolling Stone in 1985, "a lot of tourists started coming. That was kind of weird, to be in the club and get a lot of 'Oh! There he is!' It felt a little strange. I'd be in there thinking, 'Wow, this sure is different than it used to be.'"
After this rush of fame and popularity, Prince swore he would withdraw from touring and making music videos before founding his own record label, Paisley Park Records. Disputes with Warner Bros. — who distributed and partly backed the Paisley Park imprint — came increasingly to light as shelved material, multi-album releases, and sagging sales caused strain. The Revolution explosively disbanded. It was an innovative time in the late 1980s, though, as Prince dabbled in other styles like hip-hop and further grew what is rumored to be a massive archive. He collaborated with Madonna and with Tim Burton's team for the 1989 Batman film revival, built and completed his vaunted Paisley Park Studios, and returned to the road with elaborate sets and costumes, releasing albums all the while.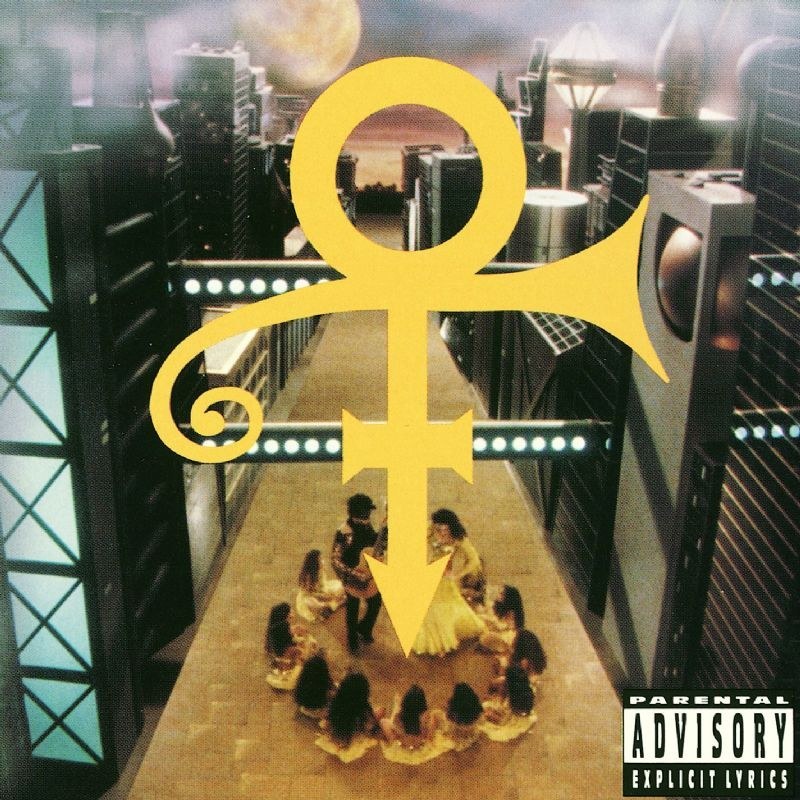 Prince formed a new band, the New Power Generation, in the early '90s, right in time for an image overhaul: His quasi-eponymous 12th album in 1992 was released a year before he changed his name to the unpronounceable symbol that graced its cover, and he was generally referred to as "The Artist Formerly Known As Prince." He wed Mayte Garcia in 1996; they had a son who died only a week after birth from Pfeiffer syndrome. The couple divorced after three years of marriage.
Desiring to finish out his contract for Warner Bros., The Artist simply pounded out a string of new albums (he even allowed for his notorious, explicit The Black Album — which he recalled from stores just prior to release in 1987 because he dubbed it "evil" — to be re-released). In 1998, on the cusp of the internet age, Prince began trying to release music on his own, incorporating an innovative new concept ­— a web-only presale, through a website. This was the start of a long up-and-down relationship with the web, and with his fans on the web.
He signed a distribution deal with Arista in 1999 and started using his Prince moniker again in 2000. In 2001, he married Manuela Testolini (they divorced in 2006) and converted religiously as a Jehovah's Witness that same year. He further dialed back his sensual material and appearance, going "straight edge" in lifestyle. But his artistic relaunch still floundered commercially until what was an "artist appreciation" period kickstarted at the Grammys 2004, buttressed by more media appearances and a infamous stop at the Super Bowl halftime show in 2007.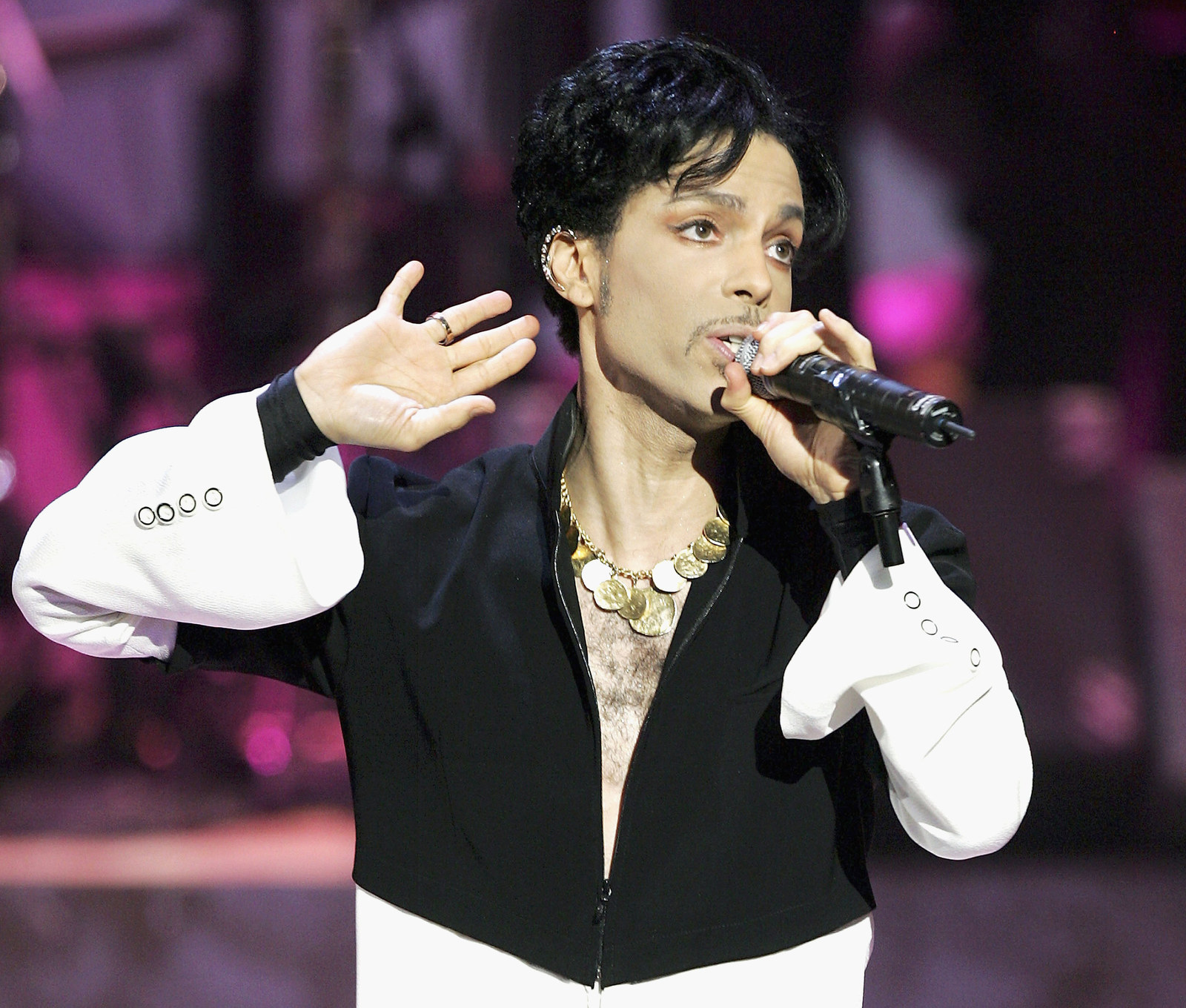 Since then, the seven-time Grammy Award winner tried his hand at other label deals, no-label deals, releasing music inside of newspapers and over the phone. He sued YouTube and eBay in 2007 over copyright protections; he and his team clamped down tightly on bootlegs, illegal downloads, and the use of his image, licenses, and music videos. He was notoriously skeptical of digital retail and streaming ("The internet's completely over… They just fill your head with numbers and that can't be good for you," he told the Daily Mirror in 2010).
And yet he was also playful in concert and on tour: He would invite fans to exclusive concerts and dance parties at Paisley Park, and he performed numerous unannounced and spontaneous shows at small clubs around the country. He (hilariously) joined Twitter in 2013 and made an extremely rare TV show appearance on New Girl in 2014. With his solo releases and with projects like his most recent backing band 3rdEyeGirl, Prince remained prolific, technically extraordinary, and anathema to the music industry, initially resisting the move toward streaming services.
Counting his numerous side projects, Prince released upwards of 40 albums, including 2015's HITnRUN Phase One and HITnRUN Phase Two. Many are currently available exclusively on Tidal, the streaming service with which he partnered in 2015.
His Royal Badness — as fans called him — threw one of his Paisley Park parties on Saturday, after reports surfaced that his private plane made an emergency landing last week due to his poor health. According to a report by the Minneapolis Star Tribune, he told attendees there: "Wait a few days before you waste any prayers."
Prince was reportedly working on a memoir in 2016, for release in 2017.