Leonard Cohen, the iconic singer-songwriter and literary force who first rose to fame in the 1960s, has died at 82. The news was confirmed via the musician's Facebook page on Thursday.
"It is with profound sorrow we report that legendary poet, songwriter and artist, Leonard Cohen has passed away. We have lost one of music's most revered and prolific visionaries," the post read. "A memorial will take place in Los Angeles at a later date. The family requests privacy during their time of grief."
The cause of death is yet unknown.
Cohen released his latest album, You Want It Darker, only three weeks ago, on Oct. 21. It was the 14th studio set from the 2010 Grammy Lifetime Achievement Award recipient. In addition to his many live albums, singles, and compilations, the artist and writer released several books and collections of poetry in his lifetime.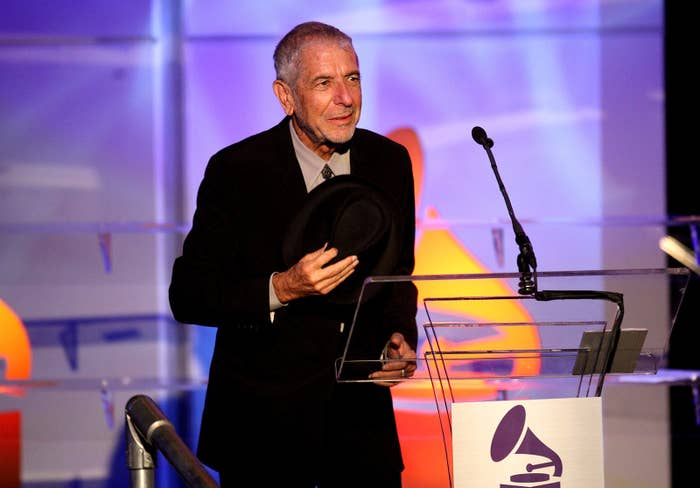 The deep-voiced Canadian — born Leonard Norman Cohen in Westmount, Quebec, on Sept. 21, 1934 — learned guitar in his teens and started his career as a writer in college, releasing his first book of poetry, Let Us Compare Mythologies, a year out of school, in 1956. It was more than a decade later, in 1967, that he unveiled his first album, The Songs of Leonard Cohen, as he began making a major impact on New York's folk music scene.
With that minimalist musical start and through almost five decades of subsequent and sonically varied sets, Cohen proved himself an enigmatic and haunting talent, penning lasting tunes like "Bird on a Wire," "Everybody Knows" (with Sharon Robinson), "So Long Marianne," "Take This Waltz," and "Hallelujah." It's the last of those songs, from 1984's Various Positions, for which Cohen is perhaps best known — for its countless covers (like musical contemporary Bob Dylan's live versions, and Jeff Buckley's take on 1994's Grace) and its iconic opening lines: "I heard there was a secret chord / that David played and it pleased the Lord / but you don't really care for music, do you?"

"I like the song, I think it's a good song. I think too many people are singing it. I think people should stop singing it for a while," the multi-Grammy and Juno award winner said with a laugh during an interview with the CBC in 2009.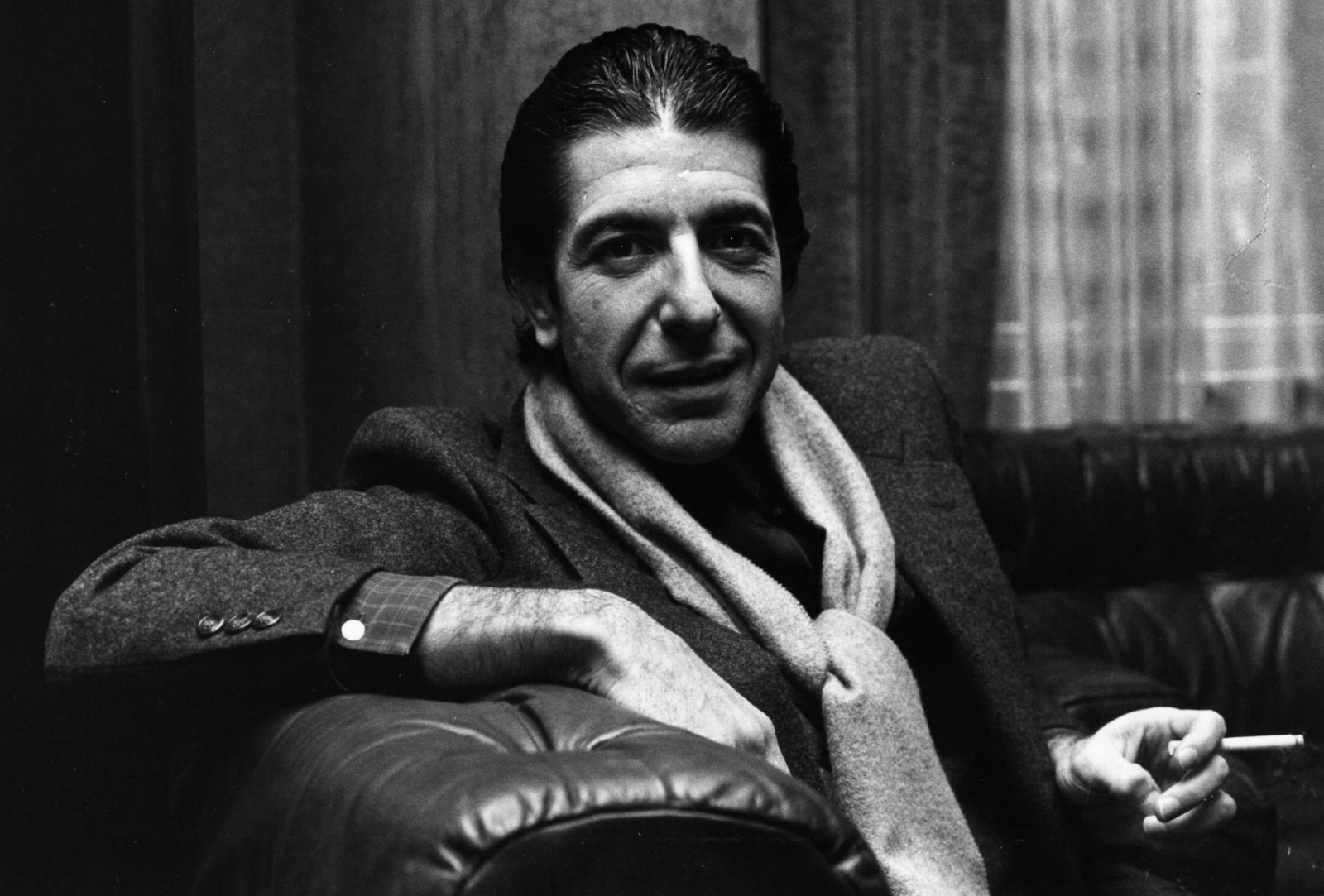 Cohen grew up in and around Montreal, and spent his post-undergrad years traveling and writing overseas; after leaving his mark on New York and touring, he spent the bulk of his final years in California. Born to a Jewish family, he consistently identified as Jewish throughout his life, though he arrived on the other side of five years of seclusion at a monastery in California as an ordained Rinzai Zen Buddhist monk in the 1990s, and showed an appreciation for the historic person of Jesus. His religious and spiritual outlooks heavily influenced his music and literary works, of which there are more than a dozen volumes. His songs and performances have featured in more than 200 movies, television shows, and short films.
With help from his heartrending baritone, seductively dark lyricism, and his murky and intimately finger-picked guitar style, Cohen was always framed as a commander of doom, a reputation he'd made light of. "I am so often accused of gloominess and melancholy. And I think I'm probably the most cheerful man around. I don't consider myself a pessimist at all," he told the Daily Telegraph in 1993. "I think of a pessimist as someone who is waiting for it to rain. And I feel completely soaked to the skin."
Cohen never married and had two children, Adam and Lorca (born in 1972 and 1974 respectively), with artist Suzanne Elrod, with whom he had a relationship throughout the 1970s.