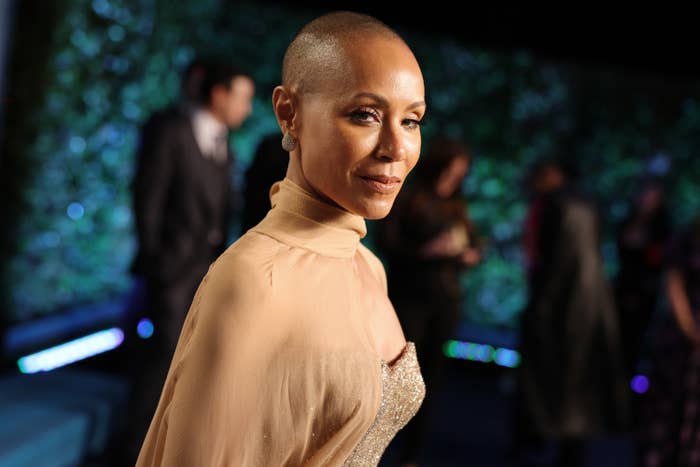 When Will Smith slapped Chris Rock live onstage after the comedian joked about his wife Jada Pinkett Smith's lack of hair, it caught the world's attention as a memorable Oscars moment for all the wrong reasons.
However, when Rock compared Pinkett Smith to G.I. Jane, it also struck a nerve in the alopecia community, which 50-year-old Pinkett Smith has publicly been a part of for about four years. (If you didn't get the joke, G.I. Jane is a 1997 movie starring Demi Moore as a US Navy SEAL candidate who is, yes, bald.)
For the 6.8 million people in the US with alopecia, it was Pinkett Smith's face when the joke dropped, not the slap, that was the important part.
Alopecia is an autoimmune disease in which the immune system mistakenly attacks hair follicles, triggering a spectrum of hair loss anywhere on the body. It's unpredictable and can happen to anyone at any time, no matter their age, sex, race, ethnicity, or health status.
Some people's hair can grow back either fully or in patches, while others may have permanent hair loss. There's no cure and researchers don't yet fully understand what causes it, but they believe both genetic and environmental factors like stress or diet play a role.
Pinkett Smith is one of the few high-profile people who have talked about their experience with alopecia. Massachusetts Rep. Ayanna Pressley raised awareness of the condition when she went public in 2020 and revealed her bald head in a powerful and moving video.
Alopecia-related hair loss can be devastating
During a 2018 episode of her Facebook Watch series Red Table Talk, Pinkett Smith said "it was terrifying" when she first started losing her hair. "It was one of those times in my life where I was literally shaking with fear," she said. Pinkett Smith has since shared her experiences with alopecia with the public, such as when she shaved her head in 2021.
On Monday, Smith posted a statement on Instagram that offered an apology for his behavior and an explanation about why he got physical: "Jokes at my expense are a part of the job, but a joke about Jada's medical condition was too much for me to bear and I reacted emotionally."
The National Alopecia Areata Foundation also commented on the event on social media: "What happened at last night's Academy Awards is a teachable moment. For many, alopecia areata is no laughing matter."
BuzzFeed News spoke to five people with alopecia to learn about how the event affected them and the impact they feel it left on their community.
Even though some people we talked to didn't like the joke and sympathized with Pinkett Smith, they didn't necessarily agree with Will Smith's reaction. (It's unclear if Rock knew about Pinkett Smith's diagnosis before making the joke.)
"I'm heartbroken for her and really our whole community"
When Kristen Wharton, 52, watched the Oscars fiasco go down, she said she was "stunned."
"I saw Jada's face, and I know how she feels. My heart just really goes out to her because while I deal with my alopecia privately with my family and friends, she was called out in front of millions of people around the globe," said Wharton, who was diagnosed with scarring alopecia in 2016. Scarring or cicatricial alopecia occurs when hair follicles are replaced with scar tissue that prevents hair from ever growing back.
Wharton, who's the president of the Scarring Alopecia Foundation, said it's inappropriate to joke about alopecia, particularly when it's directed at someone who is actively dealing with it.
For many people with alopecia, losing their hair also means losing their self-esteem and confidence, she said, and so to "just watch that hair go away over time is devastating."
"I don't think most people understand what a person goes through when they're walking this journey. It is very emotionally, mentally, physically, and can be financially draining," Wharton told BuzzFeed News. "I'm just heartbroken for her and really for our whole community."
"It's like revisiting childhood"
Many questioned if Rock had the green light to tell the joke.
"I myself am thinking: 'Who approved this? Why was this acceptable to make a person with a visible difference the butt of a joke?' Honestly, I'm stumped," said Thea Chassin, founder and CEO of Bald Girls Do Lunch, a nonprofit that empowers and educates women and girls about alopecia areata, one of the five subtypes of alopecia. (ABC's Rob Mills told Variety the day after the Oscars that Rock's joke was not in the script.)
Alopecia areata causes patches of hair loss on the scalp, beard area, eyebrows, armpits, or inside the nose or ears.
Chassin was diagnosed with alopecia universalis in 1996, a rarer form of alopecia areata that makes someone lose all their hair (except Chassin still has her eyelashes).
While "it's never OK" to joke about someone's medical condition, especially in such a public space, Chassin said the range of emotions felt within her community about this event may come down to how accepting one is of the condition and whether it triggered any childhood trauma.
"If you're still not accepting yourself, you're much more sensitive to anything that calls you out in some way," Chassin told BuzzFeed News. "If you had alopecia in childhood and were bullied for it, those kind of memories are very long-lasting. It's like revisiting childhood."
Chassin's personal hair loss journey was "a very big shift" that she said stripped her personality and mental well-being. "I didn't recognize myself in the mirror." But there are ways to feel good about yourself, she said. Chassin, for example, has turned to accessories and discovered her passion for hats.
"A large proportion of people, even after many, many years, still don't accept themselves. But alopecia does bring out your core self-worth and self-confidence, and it's an opportunity to rebuild and refresh it."
"It's a moment of reflection and understanding"
Sarah Adams, 28, who has had alopecia since she was 11, wasn't even watching the Oscars when her phone started pinging with messages from concerned friends and family members.
"When people sent me the link, everybody was like, 'Oh, look at the slap.' But just before the slap there was an image of Jada and she just looked horrified and I felt that when I saw her expression," said Adams, who created The Alopecia Project podcast in 2018, the first podcast solely dedicated to the condition with listeners from across the globe.
As someone who studied comedy, Adams thought the joke was unnecessary coming from a person who doesn't have alopecia. However, there have been some positives to come of it.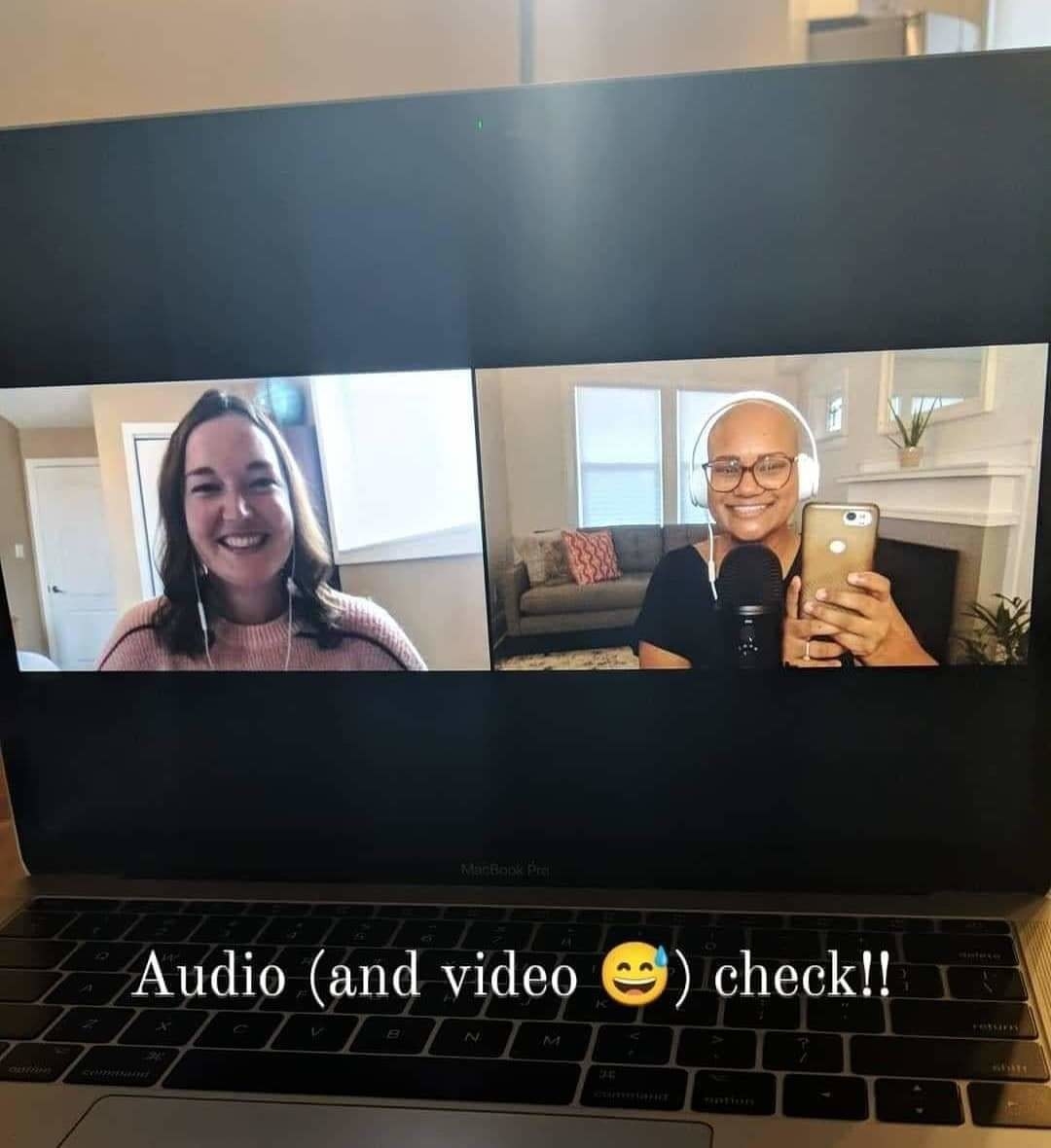 "I don't know that Chris Rock or whoever wrote that joke knows what alopecia is, but I do think that it's a moment of reflection and understanding of how to support those who suffer from it," Adams told BuzzFeed News. "It's so hard to lose your hair, and it's not just Hollywood. Society and the media put so much pressure on appearance, and hair is a really big part of that. So when you lose it, it's like you're losing your beauty, and for a lot of people, they're losing parts of themselves."
Adams said just earlier this month a 12-year-old girl with alopecia died by suicide because she was bullied, so the joke "stung" the alopecia community, to say the least. But she hopes that over time the incident will bring more attention and awareness to the condition rather than the slap itself.
"Will Smith. I get it, you saw Jada's face and reacted. But what if you saw Jada's face and you reflected," Adams said. "What if you took the opportunity to turn a moment of ignorance into a moment of awareness, education, and advocacy."
"It's already hard, and now it's much harder"
For Jassica Langley, founder of Alopecia Free, which offers natural products to help treat alopecia, the Oscars event will erase much of the progress many people have made in terms of embracing their hair loss.
"Jada not only owned her self-confidence by sharing with the world that she has alopecia, but she ended up going to a major award show without wearing a wig or scarf. That is bold, and I commend her for that," said Langley, who experienced alopecia areata for about three years before her hair began to regrow. "It's hard enough to just gather up the self-love and confidence to go outside without a wig or scarf, but then to have someone point it out on live national TV — I can't imagine the pain and embarrassment."
Now, she feels others with the condition will be "more apprehensive about going outside in their true form … now that the word alopecia has been associated with something negative on a global platform."
"As a woman who suffered from hair loss and shaving off all of my hair, I would get weird looks and mean comments on a regular basis. People have all sorts of assumptions about individuals who have lost their hair," Langley told BuzzFeed News. "Even though I was able to grow my hair back from alopecia, there are still lasting wounds and trauma."
She said this kind of attention to the condition just "brings things to a different level. It's already hard, and now it's much harder when you see that celebrities are making fun of people with a hair-loss condition."
"Maybe now I won't receive stares as much"
Chrissa Kaselis, a National Alopecia Areata Foundation support group leader in Boston, thinks Rock's joke may actually do more good than harm for the alopecia community.
"This incident, although it may not be in the best of light, has brought awareness of alopecia to the world. Maybe now I won't receive the stares as much as I have been for the past 25 years of my life," said Kaselis, who considers her alopecia areata "a true blessing." "Maybe this incident has educated those who do not have a clear understanding of alopecia or had even heard the word before."
Kaselis told BuzzFeed News she's been called G.I. Jane quite a few times in her life and that she's never been offended by it, but she said the condition affects everyone differently on a physical, mental, and emotional level.
"Having had alopecia for over 25 years now and being a support group leader for those with alopecia, I have seen my fair share of the trials and tribulations it brings," Kaselis said. "Let's be supportive of one another, care for one another, love one another, and understand that everyone is battling something, whether it's on the inside or the outside.
"Be kind — it really matters."