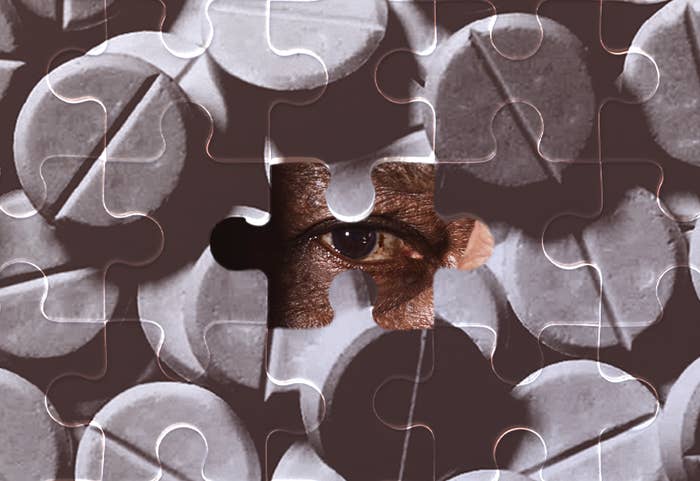 Black people with dementia are receiving medications like cognitive enhancers and antidepressants less often than other people, according to a preliminary study that appears to reinforce the long-established racial inequities in the treatment of dementia and other diseases.
Researchers analyzed how often Black patients with dementia who visited a Mount Sinai outpatient center in New York received any one of five medications typically prescribed for the condition. Despite some advancements over the years, the medication options for dementia are still limited. Some can help slow cognitive decline, but none can halt or reverse the memory-robbing disorder.
The study looked at cholinesterase inhibitors, NMDA receptor antagonists, and SSRIs, which may help with cognitive function, as well as antipsychotics and benzodiazepines, which are used to treat symptoms like anxiety and agitation.
Black people received dementia treatments less often than their white counterparts, even after researchers controlled for age, sex, and insurance type.
About 6.5 million people ages 65 and older in the US are living with Alzheimer's, the most common type of dementia, which is an umbrella term for several diseases that affect a person's ability to think, remember things, and make decisions. By 2060, that number is expected to rise to 14 million, with cases among Black people increasing four times those seen today (cases among Hispanic people are estimated to increase seven times).
"This study has exposed so many more areas of inquiry and raises more questions than I think it answers," Dr. Alice Hawkins, coauthor of the study and chief resident of neurology at Mount Sinai West and Mount Sinai Beth Israel, told BuzzFeed News. "We need to start diving into the factors that contribute to those disparities and make sure that all of the elements of comprehensive dementia care are being met for patients, no matter their racial or ethnic background."
For cholinesterase inhibitors, 20% of Black people received a prescription compared to 30% of white people; 10% of Black people received NMDA receptor antagonists compared to 17% of white people; 24% of Black people versus 40% of white people received SSRIs; for antipsychotics, the numbers were 18% and 22%, and for benzodiazepines, they were 18% and 37%.
Cholinesterase inhibitors include drugs like donepezil, rivastigmine, and galantamine, while NMDA receptor antagonists include the drug memantine.
The study, which included 3,655 Black and 12,885 white patients, will be presented at the American Academy of Neurology's 75th Annual Meeting next month.
The researchers couldn't determine doctors' actual prescribing behaviors, so it could be that Black people were less likely to afford certain medications or to take them when offered. However, the study raises important questions about the effectiveness of dementia drugs overall, some of which are associated with serious side effects that may be worse than the disease itself.
There's no simple answer, but it's easier to consider when looking at each drug individually, according to Dr. Scott Turner, director of the Georgetown University Memory Disorders Program, who said the discrepancies are "likely a bad thing for some medications and a good thing for others."
For example, cholinesterase inhibitors, NMDA receptor antagonists, and SSRIs may provide noticeable benefits for patients, Turner told BuzzFeed News, but the general perception among medical providers and the public is that they aren't effective. Turner said this may explain why the numbers for these drugs for Black and white people are relatively low.
On the other hand, antipsychotics and benzodiazepines, which have sometimes been used inappropriately by caretakers at nursing homes to sedate patients, are associated with increased risks of falls, stroke, and death. So the fact Black people are receiving these medications less frequently may be encouraging, Turner said, although the reasons why are unclear.
Despite decades of research that have found similar trends in dementia care, the most important question — why is this happening? — remains unanswered. But the experts we spoke to aren't necessarily scratching their heads for clues.
"I'm not surprised at all," said Carola Gaines, an advisory board member of Black Leaders For Brain Health, a group of Black individuals who ensure that scientists working with the Wisconsin Alzheimer's Disease Research Center accurately reflect the experiences and needs of Black people with dementia.
"We know that it's not because we're Black and brown that these disparities have occurred," Gaines told BuzzFeed News. "It's the racism in the healthcare system and how it was built that has made these disparities happen."
Older Black Americans are twice as likely to develop dementia than white Americans, a discrepancy that cannot be explained by genetics alone. Meanwhile, higher rates of diabetes, hypertension, and heart disease — known risk factors for dementia — among the Black community are suspected to contribute to the disparity. (These same risk factors could also explain why Black people with dementia had nearly three times the odds of falling ill with COVID compared with white people.)
The missing puzzle piece that glues everything together? A long history of systemic racism at the expense of Black people's health and trust in American medicine.
About half of Black people say they've experienced discrimination while seeking care for someone living with dementia, a survey from the Alzheimer's Association found; only 53% say they believe a cure for the disease will be distributed fairly without regard to race or ethnicity.
"Racial discrimination negates access to important resources, and that serves as a stressor. Some populations cope with this stress by engaging in unhealthy behaviors like a poor diet, abuse of substances, or not getting adequate levels of physical activity," Carl Hill, chief officer of diversity, equity, and inclusion with the Alzheimer's Association, told BuzzFeed News. "It all comes together to create pathways of a unique risk that we have to better understand to truly characterize the dementia crisis in the US for all communities."
These factors, both directly and indirectly, impact a person's risk of developing dementia. Structural racism affects where people live, the quality of their schools, exposure to violence, employment opportunities, access to adequate healthcare, and more — all of which are associated with lower memory scores and worse cognition in midlife and old age among Black people and other communities of color, according to the Alzheimer's Association.
Eventually, these disparities lead Black people to receive official dementia diagnoses less often and at later stages compared to white people.
A 2021 study found that Black patients participating in Alzheimer's research were 35% less likely to be diagnosed with dementia and showed higher rates of cognitive impairment than white patients; they were also more likely to have hypertension and diabetes and experience neuropsychiatric symptoms like delusions, hallucinations, aggression, abnormal sleep, and loss of appetite.
The researchers said their findings bolster the theory that Black patients with dementia have to present with more severe symptoms to warrant a diagnosis, and that they suspect a bias in both referrals and diagnoses may be at play.
Nearly two-thirds of Black Americans believe that medical research is biased against people of color, leading many to avoid participating in clinical trials that may benefit the Black community.
Look no further than the infamous Tuskegee syphilis study from 1932 to 1972, in which hundreds of Black men with the STI became test subjects without their informed consent, lured in with the promise of free medical exams, transportation, meals, and burial insurance. The aim of the study was to observe the natural course of untreated syphilis, but the men weren't offered treatment when it became available about a decade into the study.
This traumatizing history has left its mark on the Black community. Survey data from the Alzheimer's Association shows that Black people don't want to participate in clinical trials, out of fear of becoming a "guinea pig," getting sick from treatment, not being given enough information about the study, and having issues commuting to the study site.
"We know that the vast amount of dementia research is not done for and by Black people. Having Black in research is important in building bridges and trust in the Black community," Gaines said. "Doctors don't really know their patients. They're not asking if they can afford these medications or considering the family dynamic or caregivers.
"Prescribing and getting drugs are two different things," Gaines said. "Researchers need to ask themselves how they can transform their studies to really adapt to the Black community."
The new study also found that Black patients with dementia who saw a neurologist (as opposed to some other type of healthcare provider) received medications "comparably" to white patients with dementia. Although seeing a specialist could close some of the medication disparities, Turner said, this option may present another bias-related access issue because there aren't enough neurologists to care for all the dementia patients out there.
Therefore, it may take a while to get an appointment, which further delays care for a disease that's dependent on early treatment. Early care is especially important for the dementia drug approved by the FDA in January called lecanemab (sold under the brand name Leqembi), which is the second of two medications that work by reducing amyloid plaques (protein deposits) in the brain, a hallmark feature of dementia, and thereby slowing the progression of the disease. It's a monoclonal antibody drug given via IV and is approved only for early, mild stages of dementia.
The other medication called aducanumab (sold under the brand name Aduhelm) was approved by the FDA in June 2021 and is also only for those with mild dementia, meaning people who can still do daily tasks independently.
If people wait too long to address symptoms and seek medical care, they may not qualify for the treatment, said Turner, who's concerned this drug may create even more barriers to access.
"I'm just concerned because it's much more expensive," Turner said. "Even with Medicare coverage, there's a significant copay, and I'm worried about even more disparities as costs increase with new drugs coming in the pipeline."
This is why public education about dementia is key, Turner said. Knowing what signs to spot for yourself and others can connect you to treatment before the disease advances. And fortunately, some of the causes of early memory decline that come with aging, such as thyroid dysfunction and vitamin B12 deficiencies, are treatable.
"Seek a medical evaluation and get a diagnosis if you're older and you've developed memory problems," Turner said. "That's the first step in improving access to dementia care."