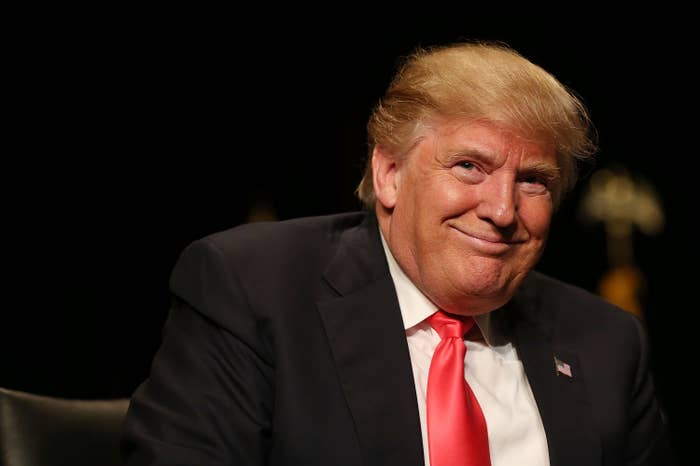 Donald Trump bet big on his presidential campaign in the final months of 2015, loaning the presidential effort $10.8 million according to federal filings disclosed on Sunday night.
The billionaire came under fire last year for repeatedly claiming he'd been self-funding his campaign when his campaign was mostly relying on donations — and continuing to claim that after it had pointed out that he wasn't.
In the fourth quarter, he was still fundraising: He raised an additional $2.6 million — the majority of which came from small-dollar donors.
Regardless of where the money's coming from, Trump's spending a lot on hats. The campaign has spent $405,038.84 on hats — more than the combined expenditures of Rick Santorum and Jim Gilmore. (Those hats are produced in a California factory where many of the employees are Hispanic or even immigrants.)