Top Democrat Chuck Schumer Will Oppose Iran Deal
But he won't whip against the deal. "In the first ten years of the deal, there are serious weaknesses in the agreement," he writes in a long statement posted Thursday night.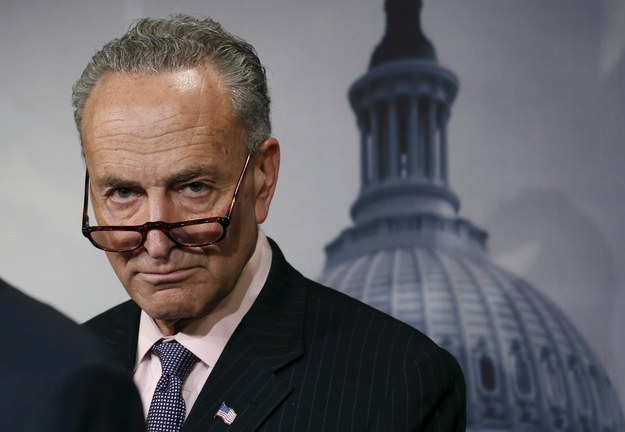 Top Democrat Sen. Charles Schumer said late Thursday that he will oppose the nuclear agreement with Iran — but critically the New York senator will not push other Democrats to also oppose the agreement.
Schumer's stance for the deal has been a source of speculation in recent weeks. His counterpart in New York, Sen. Kirsten Gillibrand, announced she would support the "imperfect" deal earlier on Thursday.
"Advocates on both sides have strong cases for their point of view that cannot simply be dismissed," Schumer said in a lengthy statement. "This has made evaluating the agreement a difficult and deliberate endeavor, and after deep study, careful thought and considerable soul-searching, I have decided I must oppose the agreement and will vote yes on a motion of disapproval."
"Those who argue for the agreement say it is better to have an imperfect deal than to have nothing; that without the agreement, there would be no inspections, no snapback," he wrote. "When you consider only this portion of the deal — nuclear restrictions for the first ten years — that line of thinking is plausible, but even for this part of the agreement, the weaknesses mentioned above make this argument less compelling."
The timing of the announcement came at the busiest possible time in political news: during the first Republican primary debate.
In the past, Schumer has been critical of the Iran negotiations, as have a handful of other Democrats, particularly those in New York and New Jersey. But there has been enormous pressure on Schumer to support the deal, as well, given his prominence as current second-ranking Democrat in the Senate.