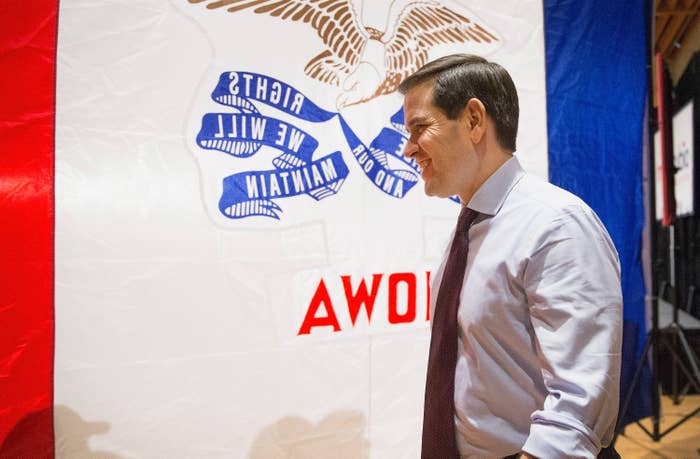 Approximately 119 previous Jeb Bush donors gave to Marco Rubio for the first time in December.
That's part of an accelerating trend over the last few months as Bush's candidacy slowly tanked during the fall, according to a BuzzFeed News data analysis of the most recent campaign finance reports.
Because FEC filings are long and complex, we used a script that matched first name, last name, and zip code to identify the donors. That's a decent rule of thumb, but not perfect; it doesn't account, for example, for people who moved between ZIP codes, for who donors misspelled their names, or for ZIP codes with multiple people with the same name. Hence, the word "approximately."
And although it's not a huge number of donors, it's not insignificant either — the donors contributed approximately $249,500, per BuzzFeed News data analysis.

Here's how many former Bush donors Rubio appears to have picked up each of the past few months: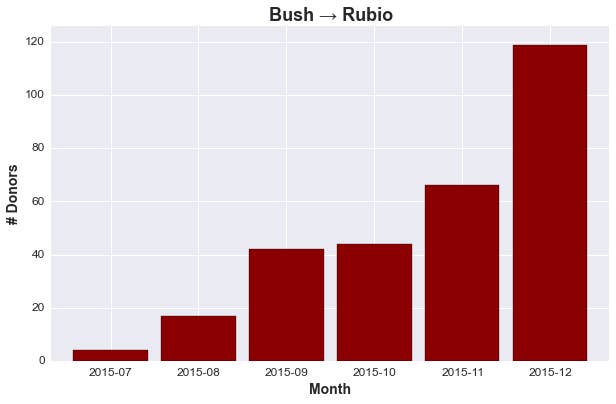 Bush himself also appears to have picked up some donors who'd given to Rubio but never Bush in these months, but not as many as Rubio, and not on the same trajectory: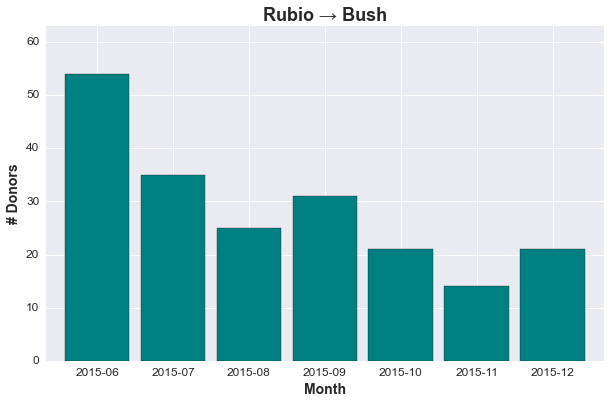 During a debate in late October, Bush attacked Rubio's Senate voting attendance — an attack that Rubio responded to by telling his fellow Floridian, "The only reason why you're doing it now is because we're running for the same position, and someone has convinced you that attacking me is going to help you." Since then, Bush hasn't exactly backed away from the critique, and the pro-Bush super PAC Right to Rise has spent an estimated $20 million attacking Rubio.
Those attacks have been a long-reported source of discomfort for Bush donors, at least some of whom are also Rubio fans.
Elsewhere, Ted Cruz also picked up some Bush donors, albeit on a smaller scale as his candidacy took off in the final months of 2015. Again, these numbers are approximate: